Mazda3 set to retain good residual values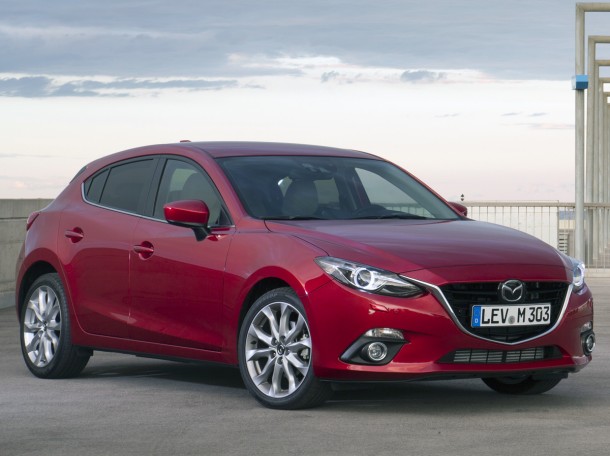 MAZDA claims its new 3 model is perfect for business use.
With costs being one of, if not the major, cause of concern for fleet managers and businesses of all sizes, the Japanese manufacturer says strong residual values are forecast for the latest Mazda3.
The latest model goes on sale in January and depreciation rates in cash terms should be among the best in the sector taking
account of both volume and premium badge rivals.
Data from vehicle information providers CAP suggests that at the fleet benchmark of three years/60,000 miles, the all-new Mazda3 will retain up to 37 per cent of its value – comfortably out performing key competitors.
The all-new Mazda3 will be available in two body styles – hatchback and Fastback (saloon). The 36-strong model range offers the choice of three petrol and one diesel engine all featuring Mazda's breakthrough SKYACTIV technology – the
SKYACTIV-G 1.5-litre 100ps petrol engine delivers up to 55.4mpg on the combined cycle and emissions from 119g/km; the 2.0-litre 120ps is just as frugal as the smaller engine and also offers up to 55.4mpg and emissions from 119g/km;
meanwhile the 2.0-litre 165ps achieves up to 48.7mpg while emiting 135g/km of CO2. The 2.2-litre SKYACTIV-D 150ps diesel engine, which meets Euro 6 emission standards has even better performance returning up to 72.4mpg with emissions from 104g/km.
Diesel demand is expected to be particularly strong – due to first-class fuel economy and low CO2 emissions delivering company car tax bills from £48 a month in 2013/14 for a basic rate taxpayer (£96 a month at the higher rate).
Used car purchasers who invariably seek out models with low CO2 emissions and excellent fuel economy reflects on the all-new Mazda3 hatchback and Fastback diesels ability to retain 35-37 per cent of their value at three-years/60,000
miles, says CAP.
Turning to the diesel Fastback range, residual values are led by the 2.2-litre 150ps SE-L Nav (£21,290*) and the 2.2-litre 150ps Sport Nav (£22,090), which CAP forecasts will each retain 35 percent of their value at £7,475 and £7,750
respectively at three years/60,000 miles.
Likewise, the all-new Mazda3 petrol-engine hatchback and Fastback models are expected to retain up to 35 per cent of their value at three-years/60,000 miles, according to CAP.
The valuation experts predict that the residual value pacesetters will be the 2.0-litre 5dr hatchback 120ps SE petrol (£16,940) retaining 35 per cent/£5,950 with a similar percentage value being retained by the the other 2.0-litre petrol
engine models.
All-new Mazda3 adopts the KODO – Soul of Motion – design theme of the Mazda CX-5 and new Mazda6 and CAP forecasting editor (cars) Jeff Knight said: "As another iteration of the KODO design, all‑new Mazda3 creates a genuinely distinctive look and feel for a C Sector car.