Lotus joins forces with traffic police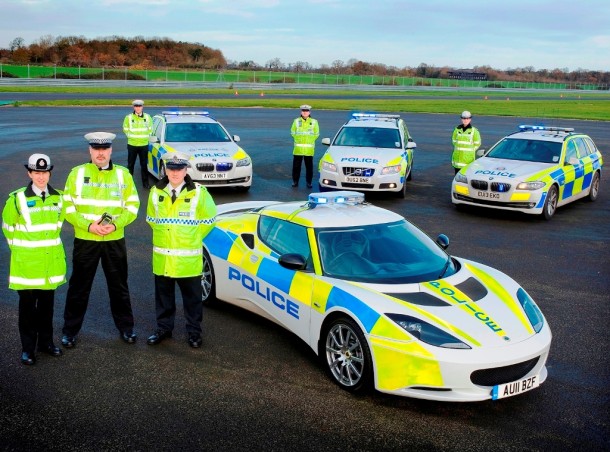 IT IS meant to be the season of goodwill and festivities and Lotus wants to help it stay that way.
But it is a sad fact that there will be more lives lost on British roads over the Christmas and New Year period that at any other time of the year.
And many of those are down to drivers who fail to heed drink and drive warnings and take to the roads over the legal alcohol limits.
This serious issue deserves a strong approach, and to that end, Lotus is working with the police in East Anglia by providing a fully liveried Lotus Evora S to help officers engage with drivers and spread the word about the 'Fatal Four' driving behaviors*, which includes drink driving. The principal purpose of the Battenberg clad Evora is to enhance the work of the Lotus driving simulator already in use across the region to engage and educate drivers and road users of all ages.
During December officers from Norfolk, Suffolk, Essex, Bedfordshire, Hertfordshire and Cambridgeshire constabularies are taking part in national and European-wide campaigns The activity of stopping and breathalysing drivers at all times of day will be increased in an effort to reinforce the message that firm action will be taken on drink drivers and promote safer road use.
Aslam Farikullah, Chief Operating Officer for Group Lotus plc, said, "Lotus recognises its responsibility to safety, that relates to the safeguarding of our people, our products, our racing pursuits and the wider community. We build cars for people to enjoy driving safely so we are happy to be part of this initiative and hope that strong action like this saves lives and keeps our roads safe for everyone."
The six forces have reinforced their joint stance by coming together with campaign partner Lotus Cars at its HQ in Hethel, to launch the initiative.
*Fatal Four driving behaviours are drink driving; speeding; not wearing a seatbelt; and driving whilst using a mobile phone.