Land Rover reaches another summit with award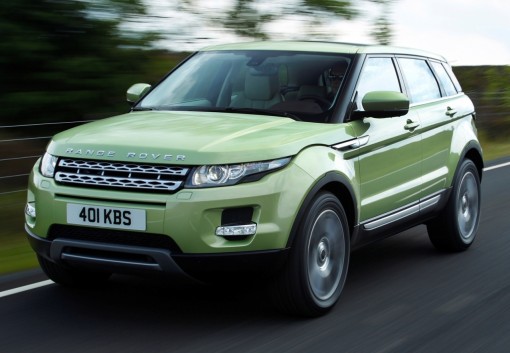 THE design of cars such as the Evoque pictured above has led to Land Rover being named the 2012 Car Maker Of The Year in the 2012 Motor Trader Awards.
This accolade is a reflection of Land Rover's efforts over the years to produce a bigger and better range of vehicles and its financial performance in a tough market.
And all that hard work bore fruit when the award was handed over in an award ceremony at the Grosvenor House Hotel in London.
Winning the title is further evidence of the advances made by the company in recent years in developing new models that meet customer priorities in terms of style, practicality, and higher environmental performance, while remaining faithful to its global reputation for excellence and innovation in capability and all-wheel drive technology. This achievement can be witnessed in the worldwide success of the Range Rover Evoque, a British-designed, engineered and manufactured model that has reshaped the luxury compact SUV market.
Curtis Hutchison, Motor Trader Editor, said: "Land Rover is a brand on the move. Sales have been rising in a tough market since 2010, thanks to a range of compelling vehicles and the addition of the hugely popular Evoque.
"Significantly, communication with its dealer network and the profitability of its dealers have also improved, making it a worthy winner."
The judges took into account the effectiveness of Land Rover's commercial reorganisation and the long-term investment it has made in its UK retail network to build for sustained performance. In making their decision they also noted the high ratings the company has achieved across key criteria in the National Franchised Dealer Association's Dealer Attitude Surveys, a key barometer for manufacturer performance.
Land Rover's UK marketing director Laura Schwab said: "We highly value this award as it reflects not only what we are achieving with our developing product range, but importantly the investment we have made in building a sound and profitable commercial platform, too.
"Working with our national dealer network is vital in securing a leading position in a challenging market where customers expect — and deserve — the highest quality service."
Motor Trader's Carmaker of the Year Award, sponsored by Mondial Assistance, is given to the manufacturer which, in the opinion of a panel of judges, has excelled in producing new models, successfully marketing them and building close relationships with its dealer network.