Does size matter? Apparently so!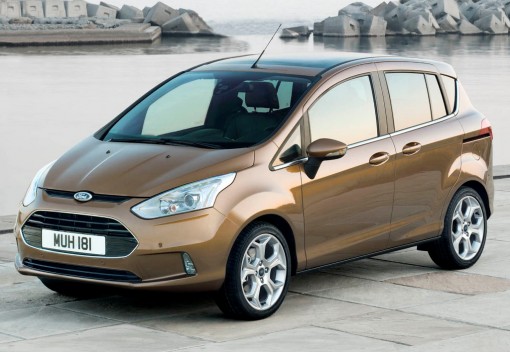 SIZE doesn't matter is the old adage, but apparently that's no so any more.
More and more drivers (up to 40 per cent) of large cars all around Europe are looking for smaller and more efficient vehicles, while around 20 per cent of compact car drivers are looking for something with a little more space.
The Europe-wide trend is known as "right-sizing" and Ford has responded with its ingenious new B-Max, expected to be arriving in showrooms around September. Cars such as the B-Max look to benefit in the small multi-activity vehicle market.
This segment is forecast to grow by 17 per cent by 2018. Since the first compact multi-activity vehicle appeared in 2000, it has already seen rapid growth – with five competitors in the segment by 2003 rising to 10 in 2008. By the end of this year 12 models are expected to be available.
"With many consumers in Europe facing financial pressures, the status symbol of owning the most expensive, biggest or fastest is taking a back seat to being a smart, savvy or sustainable consumer," said Henry Mason of global trend experts trendwatching.com.
"European consumers are mature, urban and sophisticated. Naturally these 'citysumers' want cars that fit into their flexible, compact lifestyles*."
The Ford B-MAX, assembled in Craiova in Romania, combines compact dimensions for driving in congested cities with the ability to carry loads of up to 2.3m long, while the Easy Access Door System allows for a class-leading side access of 1.5m.
Compact multi-activity vehicles have often meant unwelcome compromises in style or equipment level. A report by UK-based automotive analysts Trend Tracker states that volume car buyers tend to put "economic and practical factors" as main reasons for new car choice, while "aesthetics rather than economics are key purchasing criteria," matter more to premium car buyers.
New B-MAX enables down-sizing without down-grading. It offers best-in-class fuel efficient engines, Ford ECOnetic Technology innovations and Ford's premium SYNC voice control system for enhanced integration of mobile phones and music players. A soft-touch instrument panel, sophisticated ambient lighting and premium fabric trim or optional full premium embossed leather upholstery are all provided.
"B-MAX is the right response to what customers are looking for in this size of vehicle. It's small, frugal and stylish with an equipment level to satisfy customers who are down-sizing from a larger vehicle. It's a unique offering in the segment and a car that anyone could live with and use for all their needs on a daily basis," said Ford's man in charge of the B-MAX project, Klaus-Peter Tamm.