Kia adds new Sportswagon to its cee'd range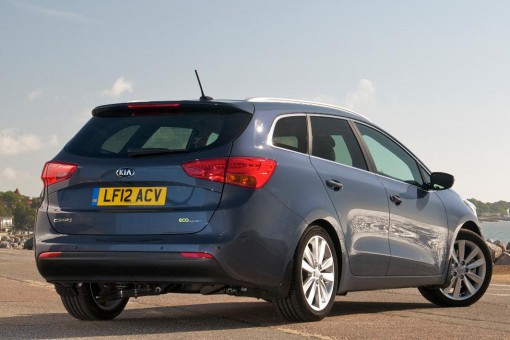 THE new Kia cee'd hatchback impressed the motoring world with its big jump upmarket and three months on, the company is introducing its new Sportswagon which goes on sale at Kia dealers now.
The new model replaces the cee'd SW from the previous model range and the company is hoping it will build upon its success in the UK fleet and business market.
Originally unveiled with the hatchback at the 2012 Geneva Motor show it was designed and engineered at Kia's Frankfurt design studios for the European market and is built at the company's Žilina plant in Slovakia. The cee'd Sportswagon is exclusively for European markets.
The cee'd SW has been one of Kia's leading models in the fleet market, and this year it is outselling the hatchback among business users. With more daring styling and advanced technology features, the cee'd Sportswagon is expected to widen its appeal among user-choosers.
With the fleet market in mind, the cee'd Sportswagon will be sold exclusively in the UK with the latest turbodiesel engines.
The entry-level 89bhp 1.4 CRDi engine develops 220Nm of torque from just 1500rpm, while the 126bhp 1.6 CRDi raises the torque output to 260Nm from only 1900rpm. Both transmissions, including the automatic offered with the 1.6-litre engine, are six-speed units, while manual-gearbox models are fitted with Kia's Intelligent Stop & Go (ISG) fuel-saving, emissions-reducing engine stop/start technology.
As a result the 1.4-litre cee'd Sportswagon is capable of 67.3mpg and has CO2 emissions as low as 109g/km, which means a Benefit-in-Kind (BIK) taxation rate of 15 per cent in 2012-13. Manual 1.6-litre versions, with CO2 emissions of 116g/km, fall into the 17 per cent BIK band, and are almost as sparing in their use of fuel, with official combined economy of 64.2mpg.
Prices start from £16,895 and rise to £24,795.
Maintenance and insurance costs are also competitive.