SP:01 sparks up electric car performance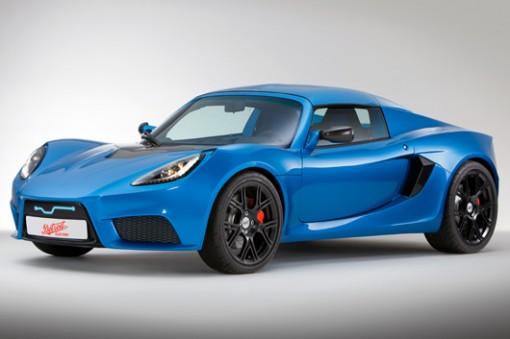 ALWAYS thought that electric cars were a bit of a joke or something akin to a Noddy car? You can go five or six miles in an hour? Think again.
The 100 per cent electric car has a new champion and it comes from the land of gas-guzzling V8 engines… America.
The Detroit Electric SP:01 is a pure electric two-seater sports car with impressive levels of performance and handling. It can hit a top speed of 155mph and the 0-62mph sprint time is a blistering 3.7 seconds!
The limited edition SP:01 was launched under the brand's mantra of 'Pure Electric Excitement' and was revealed at Detroit Electric's new headquarters in Detroit.  Just 999 examples will be built, with cars sold worldwide through a network of specialist retail partners.
The SP:01's exceptional performance is owed in large part to its excellent power-to-weight ratio. The rear-wheel-drive SP:01 features a compact, mid-mounted 201 bhp electric motor (delivering 166 lb ft of torque), a lightweight, purpose-designed battery pack and all-new carbon-fibre bodywork.  Total weight is just 2,354lb, contributing to the SP:01's superior driving dynamics and class-leading handling.
The vehicle is based on a strong yet lightweight aluminium platform, and is being launched following a five-year development and road-test programme.  As well as the all-new carbon-fibre bodywork, similar to that used in Formula 1 vehicle chassis, the SP:01 also features specialised performance-tuned suspension, steering and brake systems to provide class-leading ride and handling characteristics.
To deliver instantaneous torque for breath-taking acceleration, the SP:01's innovative powertrain creates an electromagnetic field around the rotor shaft, which then spins at varying speeds to drive the wheels.  Drivers can select one of four gear ratios for optimal acceleration, but unlike a manual shift in a conventional car, there is little need to change gear regularly to ensure brisk progress.
With an impressive energy storage capacity of 37 kWh, the battery gives the SP:01 a range of almost 190 miles between recharges, when tested to the New European Driving Cycle (NEDC) standard.  Detroit Electric's home charging unit will enable drivers to charge their SP:01, with full charge achieved in 4.3 hours.
The interior combines luxurious refinement with advanced technology — highlighted through the use of carbon-fibre and specially selected leather finishes.
The cabin of the SP:01 is packed with innovation, being the first to use smartphone applications to manage the complete in-car infotainment system.  Named 'SAMI' (Smartphone Application Managed Infotainment system), SAMI provides access to a wide range of functions, including music player, satellite navigation, interior lighting adjust and vehicle systems status — such as the level of battery charge, range to recharge and other vehicle telemetry.  It can, of course, also be used to make mobile phone calls.
The SP:01 sports car is the first production vehicle to be marketed under the Detroit Electric brand since 1939.  On sale in many of Detroit Electric's target markets by end of August, the SP:01 will herald a new family of all-electric production cars, including two other high-performance models that will enter production by the end of 2014.
The price of SP:01 starts at $135,000 USD (around £89,300), and will vary according to specification and local taxes.
Each SP:01 will come with a three-year, 30,000-mile warranty with an optional extension for the battery to five years and 50,000 miles.
The original electric car innovators, Detroit Electric began life in 1906 and established itself as the market leader and most prolific manufacturer of electric cars.  Detroit Electric went on to make some 13,000 vehicles by 1939 and holds the electric vehicle production world record for the twentieth century.
http://www.detroit-electric.com/