World first for Honda's Civic Tourer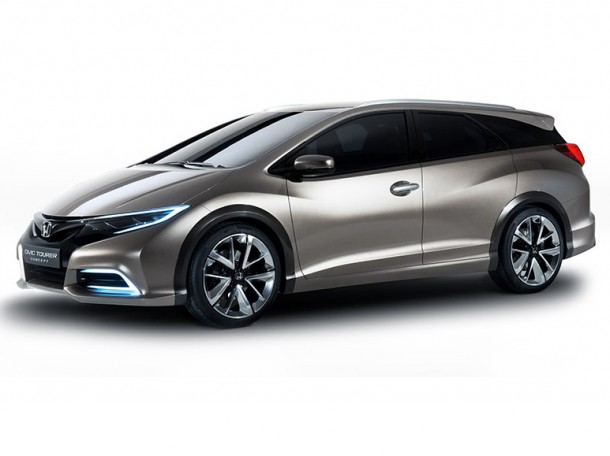 ALREADY eagerly awaited, the new Civic Tourer will come with a world first, Honda has confirmed.
The car will feature a rear Adaptive Damper System on the new model, which will be built in Britain, while it is launched in the UK early next year.
It will be the first time such a system has been built into a production model. The innovative system features three settings — comfort, normal and dynamic — all of which have been developed to enhance stability and comfort under the varying load and driving conditions that the Civic Tourer is likely to experience.
"By introducing the technology in this format, we expect many customers will be able to experience the benefits of this advanced system," said Adrian Killham, large project leader.
The Civic Tourer was developed and designed in Europe, allowing Honda's European R&D team to lead the creative and technical design process. Throughout the development they drew on their experience of the demands and expectations of European customers and carried out testing in some of Europe's harshest and most diverse driving conditions.
The Civic Tourer will demonstrate class-leading utility, advanced technology and distinctive styling and will be built at Honda's UK manufacturing facility in Swindon. It is due to be unveiled at the Frankfurt Motor Show in Septembe, before being launched in early 2014.
http://www.honda.co.uk/cars/comingsoon/civictourer/