Editions don't come much more limited!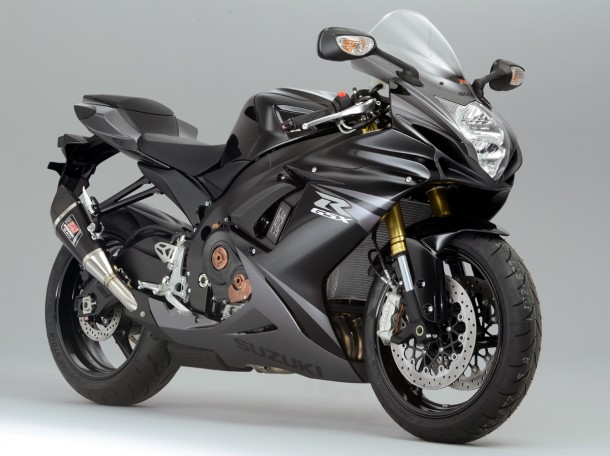 AS limited editions go, Suzuki certainly lives up to the term with its latest GSX-R750 offering.
The special black models will come in a very exclusive run of just 25 machines — all of which will be complimented by a unique Yoshimura Accessory Pack on top of additional genuine Suzuki accessories.
Limited exclusively by chassis number, with all 25 machines already predetermined, the Yoshimura Accessory Pack features special components, including the R11 performance exhaust, bronze-alloy Yoshimura oil filler plug, case saver kit, steering stem nut and timing inspection cap, as well as black Yoshimura bar end weights and rear paddock stand locators.
On top of the Yoshimura components, genuine Suzuki items also added include a double bubble screen, rear seat tail cover (Carbon effect), tank protector and fuel cap trim.
Suzuki general manager, Paul de Lusignan, said: "This limited run is restricted to predetermined chassis numbers, so once these 25 have been sold, that really is it. Although the special pack h as over £1,200 worth of additional components, the pack will be supplied and fitted by Suzuki dealers for just £800. Add in our current £800 cash back offer, and the faster responders will ride a very special GSX-R750 away for the same price as a standard model."
For more information on this special offer contact your local authorised Suzuki dealer.
https://www.suzuki-gb.co.uk/motorcycles/motorcycles/supersport/gsxr/iconic-names-link-up-for-special-gsx-r750/