Voyager latest options pack for Suzuki V-Strom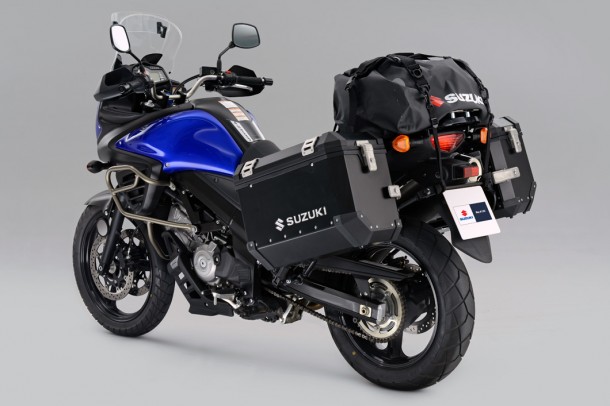 JUST when you thought there couldn't be any more kit options for the Suzuki V-Strom 650, they bring out another accessory pack!
Suzuki have been pleased with the response to the existing Tourer, GT and Adventure accessory packs. And now they have added the Voyager pack for the middleweight adventure bike.
They took a long look at the accessories which have proved popular with customers and packaged them together. The new pack includes luggage in the form of an aluminium pannier kit, with a combined capacity of 82 litres and a detachable dry roll bag, with a 35 litre capacity.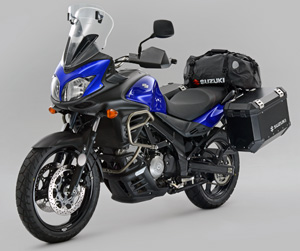 Accessories also featured include a Vario touring screen, hand guards, under cowling, accessory bars and tank protector.
Andy Taylor, Suzuki GB's accessories manager, said:  "The existing accessory packs have proved very popular with existing V-Strom customers, making adding accessories and that level of customisation that bit easier. By combining all of the accessories that are the most popular with customers, the new V oyager pack provides an even greater level of affordability and practicality."
With an RRP of £1,399, which includes VAT and fitment, the Voyager accessory pack represents a saving of £383 on the cost of the individual items, and is available in dealers now.
http://www.suzukicycles.com/Product%20Lines/Cycles/Products/V-Strom%20650/2013/DL650AADV.aspx