Beaulieu and bikes… the perfect mix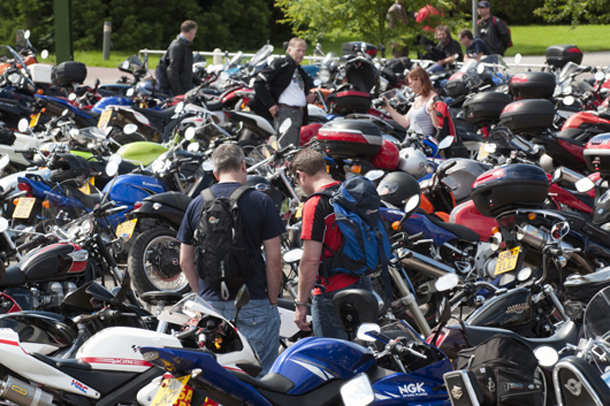 WITH the hot weather forecast to hang around for a while yet, it's time to get out on your bike and soak up the sun… and the miles.
If you are in the area, or fancy travelling from farther afield, why not pay a visit to the Motorcycle Ride-in Day at Beaulieu this weekend?
The event takes place on Sunday (14th) in the stunning New Forest.
Show off your machine in the attraction's picturesque parkland, drop your helmet off at the convenient helmet park operated by the Riders for Heath charity, enjoy the sunshine and meet other like-minded enthusiasts, all for a fantastic on-the-day price of £10 rider and bike, £5 pillion.
Beaulieu can now confirm that the UK FMX stunt team will be performing three jaw-dropping stunt shows during the day to keep the crowds entertained, at 11.30am, 1pm and 2.30pm.
See the National Motor Museum's fantastic collection of over 250 vehicles, Bond In Motion – the world's largest ever exhibition of original James Bond film vehicles, World of Top Gear, Beaulieu Abbey, Palace House and the gardens.
Browse a number of trade stands selling accessories, clothing, parts and all the latest biking gadgets – there are sure to be some great biking bargains to get your motor running. There will also be refreshments available all day from the Brabazon Restaurant and various catering units in the parkland.
As always, visitors to Beaulieu will be asked to vote for their favourite bike in the People's Choice Awards and in the afternoon, the winner will be presented with a coveted Beaulieu Trophy.
Advance participant tickets are still available to purchase at £6 per person on telephone no. 01590 612888 or online atwww.beaulieushop.co.uk
Event spectators should enter via the Main Entrance Hall at Beaulieu's standard attraction admission rates.
Admission to the event includes entry to the whole Beaulieu Attraction. For further information, please visitwww.beaulieumotorcyclerideinday.co.uk