Retro colour scheme for Suzuki's SFV650 Gladius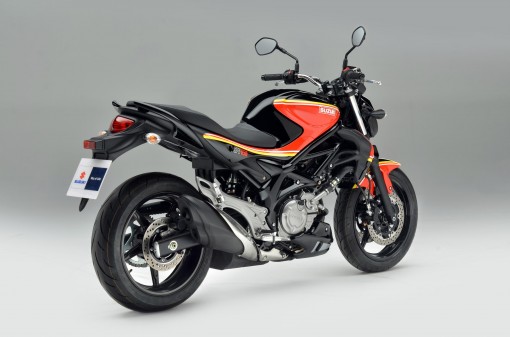 Suzuki is launching a limited edition of its SFV650 Gladius with a retro colour scheme which gives the bike a classic Grand Prix look.
The 650cc naked  takes its inspiration from the 1970s Suzuki RG500 Grand Prix racer and will be on sale for a limited period at Suzuki dealers.
Apart from the iconic red, black and yellow paint scheme, the bike's mechanicals are standard and costs £300 more than the standard model's asking price of £6,399.
Customers who order their bike before September 30th can also benefit from Suzuki's latest promotion, where customers get £500 off the RRP of a standard machine and receive the additional benefits of three years warranty and AA cover too.
For more information on the Suzuki range, visit www.suzuki-gb.co.uk.