Ooooh funky moped… the chariot of choice!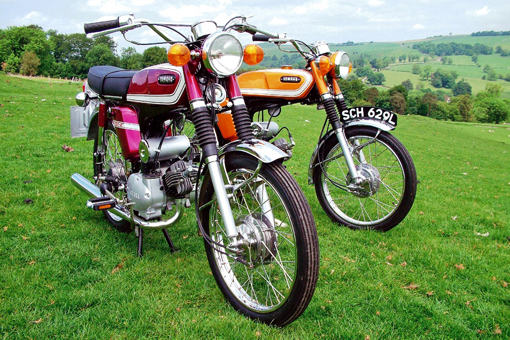 THEY were the chariots of choice for a generation of youngsters… the sports moped.
The chances are, if you are aged somewhere between 35 and 50, your first bike was one of the buzzing little machines.
And to help you recall those memories, Funky Mopeds!, written by Richard Skelton, has gone in to print again.
This book takes you on a nostalgic full throttle trip back to the heady days of the 1970s and early 80s when these little superbikes were available to 16-year-olds.
Packed with photos from past and present, this book will revive wonderful memories of the machines, the people, the fashions, and even the music of the time.
It includes coverage of AJW, Batavus, Casal, Cimatti, Derbi, Fantic, Flandria, Garelli, Gilera, Gitane, Honda, Kreidler, KTM, Malaguti, Motobecane, Negrini, NVT, Puch, Suzuki, Testi, Yamaha and Zundapp.
Richard Skelton combines working in the television industry as a sound technician with freelancing as a motorcycle journalist.
He has been a motorcyclist since first taking to the road on a Yamaha FS1-E on his 16th birthday in 1976 and, although he usually rides bigger bikes these days, he keeps an FS1-E taxed and tested for summer use.
His writing experience comprises occasional features for motorcycle magazines in the 1980s, a period working as a newspaper reporter in the mid-1990s and, currently, reporting for the specialist road racing publication, BikeSport News. He lives in Holmfirth, West Yorkshire.
Funky Mopeds! (ISBN: 9781845840785 / UPC: 6-36847-04078-9) costs £19.99 (or US $34.95).
View sample pages and sample text on http://www.veloce.co.uk
Veloce books are stocked by (or can be ordered from) bookshops  or direct from (01305) 260068 (+44 1305 260068 from outside UK), fax 01305 250479 (+44 1305 250479 from outside UK) or e-mail sales@veloce.co.uk. Books can also be ordered on the website.