New British motorcycle marque to be launched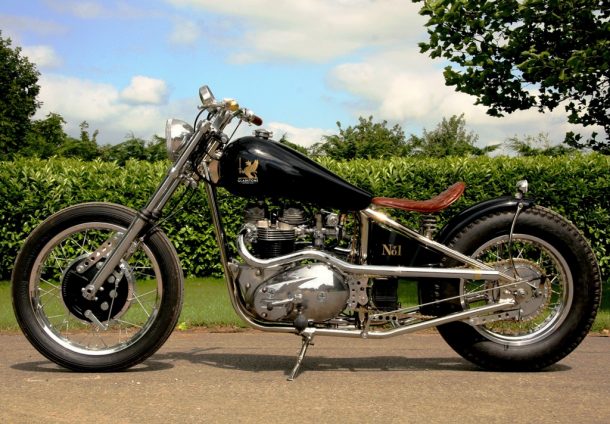 IT has been almost 30 years since a new British motorcycle appeared on the scene.
But now the wait is over… this September's Salon Prive will witness the unveiling of Gladstone Motorcycles.
The marque will be the first British brand to launch since Hesketh back in 1984.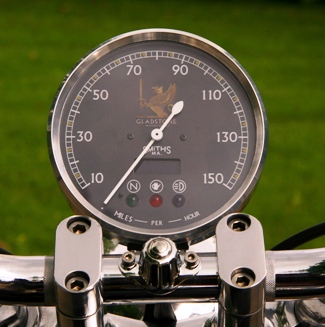 The chief executive officer of Gladstone Motorcycles is Henry Cole. He is the presenter of the World's Greatest Motorcycle Riders   (Travel Channel Worldwide) and The Motorbike Show (ITV4).
Named after Cole's great-great-uncle, Gladstone the Prime Minister, Henry's lifelong dream has always been to launch a British Motorcycle manufacturer producing limited runs of the finest hand built British motorcycles.
Salon Privé will play host to the global premiere of The Gladstone No1, a Metisse framed, Triumph powered, truly bespoke British Bobber hand crafted to reflect the heady days of motorcycling in the 1950's.
Gladstone will produce only nine examples of this unique motorcycle and Salon Privé provides the opportunity for the public to see it for the first time.
In addition to The Gladstone No 1. Salon Prive will also see the launch of The Gladstone "Cinder Path Racer" bicycle and an inaugural collection of Gladstone designed luxury clothing and accessories including jackets, gloves, helmets, goggles and tweed caps.
Henry Cole commented: "Quite simply where else would you want to launch an exclusive, hand built, new British Motorcycle brand other than at Salon Privé? We are all terribly excited to be part of this fantastic event."
Tickets for Salon Privé can be purchased at www.salonprivelondon.com or by calling the Ticket Hotline on 0808 100 2205.  Entry is fully inclusive of Pommery champagne, lobster luncheon, English afternoon tea and full access to all areas.