Honda Pata rider Rea looking forward to Moscow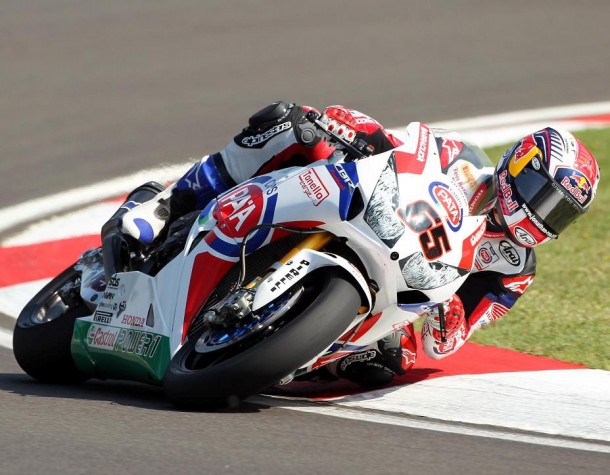 WORLD Superbikes (WSB) returns to Russia for only the second time at the weekend.
And the Pata Honda duo Jonathan Rea and Leon Haslam are working hard to get ready for the eighth round of the championship, which takes place at the Moscow Raceway (July 19-21).
It is a tight 3.931km circuit which lies 80km to the west of Moscow, with Sunday's opening 25-lap race marking the halfway point of the 2013 SBK season.
Rea is in good form, having enjoyed podium finishes at each of the last two rounds in Portugal and Italy, but the 26-year-old did not enjoy good fortune during his last visit to Moscow Raceway. Rea crashed out of race one last season and came home seventh in the second outing after being taken out by another rider.
Haslam, too, had his second race terminated by another rider last season and had only one sixth place finish to show for his efforts. However, the 30-year-old is feeling stronger in the left leg that is still recovering from an early-season fracture and he tested last week alongside his Pata Honda team-mate for the forthcoming Suzuka 8-hour race which takes place just one week after this weekend's Moscow SBK event.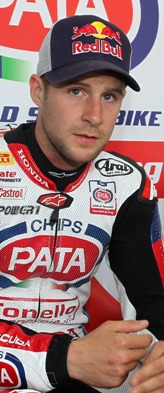 Jonathan Rea, left,  commented: "It's been nice to have a few days relaxing in this good weather because it's been pretty flat-out since Imola, with the test there and then a couple of days at Suzuka.
"Moscow's a unique circuit – tight and twisty and not necessarily the favourite of many riders. But I think it could play to the strengths of the CBR, especially the first two sectors. We struggled a bit at the end of the lap last year, but I think we've got some ideas on how to deal with that.
"I'd be happy to continue the podium form we've had in the last couple of rounds but it's important for us to string two good results together. At the last two races we've been strong in the first two days but then something's gone wrong in one of the races.
"I'm confident that we've addressed problems that we faced earlier in the season, so I hope that will allow us two good results on Sunday.
SCHEDULE
Friday (19)
11.45-12.30 Free practice
15.30-16.15 Qualifying 1
Saturday (20)
09.45-10.30 Qualifying 2
12.30-13.15 Free practice
15.00-15.14 Superpole 1
15.21-15.33 Superpole 2
15.40-15.50 Superpole 3
Sunday (21)
09.20-09.35 Warm-up
12.00 Race 1 (25 laps 98.275km)
15.30 Race 2 (25 laps 98.275km)