Furygan tempts bikers towards textiles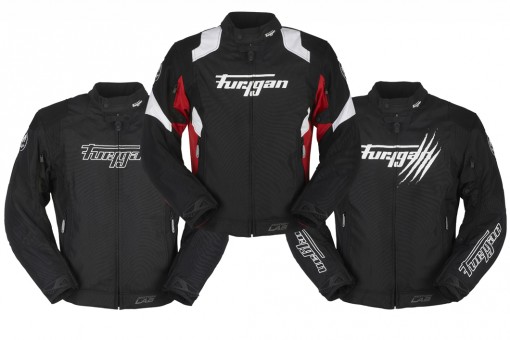 BIKERS have traditionally always chosen to wear leathers while riding, but more riders are turning to cooler, textile clothing which is lighter and easier to pack away.
French manufacturer Furygan has turned its attention to a new generation of textile jackets by launching the Genesis Range. Comprising of three distinctive designs and fully CE-approved under the Furygan Motion Lab label, the Genesis Range is budget-friendly without compromising on safety and technical features.
The Genesis Tourer, Claw and Full are smart multi-seasonal jackets with a list of Furygan features that ensure the rider is kept comfortable in all weather conditions. The Air Flow System on the chest and back of the jacket and the 3D honeycomb mesh lining, which thermo-regulates body temperature, are ideal for warmer days. For cooler days, the thick removable polar thermal lining provides excellent protection against the cold, as well as making the jacket 100% waterproof.
The jackets in the Genesis Range also come equipped with Furygan Skin Protection Lining which reinforces the product in terms of tearing and abrasion resistance. Homologated elbow and shoulder protectors are also fitted in the jackets as standard. For those seeking extra protection, each Genesis jacket features a back protector pocket, which is compatible with Furygan's D3O central and full back protectors.
The Tourer, Claw and Full all include two pockets on the outside of the jacket, with a further three on the inside. Each jacket is adjustable at the wrists, waist and arms with a connecting zip mounted on an elastic belt. There are additional snap claws for linking the jacket to trousers quickly and easily.
The understated Genesis Tourer is available in black, sizes S to 4XL with an RRP of £159.99.
The Genesis Claw — which features Furygan's distinctive "scratch" design — is available in black-white, sizes S to 4XL with an RRP of £169.99.
The Genesis Full, with coloured panels, is available in black-white, black-grey-white, black-red-white, sizes S to 4XL with an RRP of £179.99.
For more information on Furygan products and to find your nearest stockist visit www.nevis.uk.com or call 01425 478936.