Smooth your getaway journey by keeping kids happy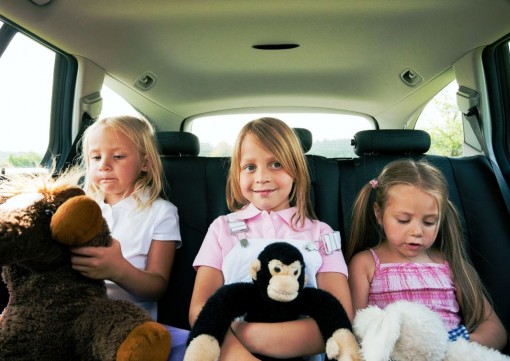 ARE we there yet? Are we there yet? Are we there yet? Ah, the dulcet tones of children stuck on a long car journey!
And there are two bank holidays looming, one in only a few days. But often bored kids can spoil your getaway.
So, do you carry on pulling your hair out and getting frustrated or do you do something about it?
Many families will be looking forward to getting away for a couple of days. What most parents won't be looking forward to are the inevitable bored or irritated children in the back seat. Coupled with traffic jams, travelling over the bank holiday can be a traumatic experience!
Research carried out by vehicle manufacturer Peugeot found that it takes on average only 29 minutes before children first exhibit signs of irritation and boredom.
To help parents survive the long journey, Ring has a range of products to ensure the little angels/devils are occupied and happy.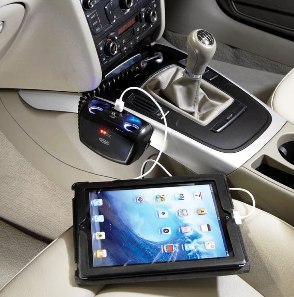 Virtually every car has at least one 12v power supply, commonly known as a cigarette socket. It is a feature that is underused, but with Ring's in-car connectivity products it can be used to power a range of devices to keep the family entertained.
In-car DVD players are a popular device for keeping kids entertained. But if using a plug in sat-nav as well you will need additional 12v sockets. Ring's RMS9 multisocket has three 12v sockets to keep all your devices powered.
Mobile phones and tablets are now an obligatory piece of equipment in today's modern world. To ensure power is maintained Ring's RMS15 multisocket not only provides additional 12v sockets, but a USB charging point for smartphones and tablet devices.
Games consoles and laptops are great for occupying children's minds. Ring's MP:120 invterter takes the vehicle's 12v power and turns it into mains power to keep them gaming.
Suggested retail prices: RMS9 Multisocket £12.99; RMS15 Multisocket £19.99; RINV120 MP:120 Inverter £34.99.