Vettel's third win sees him gain a six-point lead
As Vettel takes a six-point lead in the championship, DAVID HOOPER reviews the South Korean GP.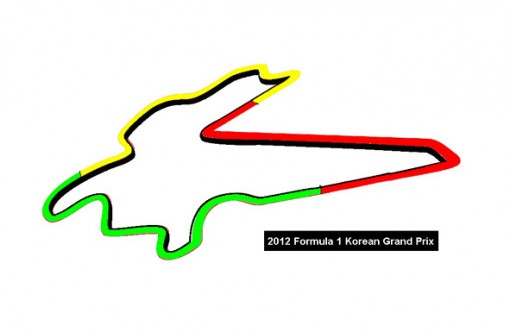 SEBASTIAN Vettel's win in the South Korean Grand Prix saw him take a six-point lead in the Formula 1 drivers' championship with only four races left to go in the 2012 season.
After Lewis Hamilton struggled to make an impression at the Korea International Circuit, only managing to finish in 10th place, it's now looking like it will be Fernando Alonso in his Ferrari and Vettel in his Red Bull who will dual for the title.
Kimi Raikkonen in his Lotus is still within touching distance of the top two, but has a lot of catching up to do, and although his consistency is sure to help him, he is now becoming something of an outside bet.
This weekend's podium saw Vettel and fellow Red Bull driver Mark Webber on the top two steps in the first one-two finish for the team this season, with Alonso crossing the line a close third.
Vettel's tyres were in a dangerous condition, and obviously a worry to the team in the last few laps, but he managed to nurse his car home in a comfortable lead.
The second Ferrari of a resurgent Felipe Massa finished in fourth place, ahead of Kimi in his Lotus in fifth.
Jenson Button didn't get beyond the first lap thanks to Kamui Kobayashi in his Sauber who got a little over-enthusiastic at the start and collided with Button's McLaren, effectively knocking his front right wheel off. Kobayashi limped back to the pits for new tyres before continuing, but failed to make much of an impression, especially after being awarded a drive-through penalty.
Lewis Hamilton in his McLaren had a race to forget and was the only driver to make three pit stops, because of high tyre wear caused by damage to his suspension. Perhaps with thoughts of Christmas just around the corner, he decided to decorate his car with some astro turf in the closing laps, when he ran wide and picked up a strip of what looked like a green scarf along the side of his car.
The decorations didn't do a lot for the car's carefully hewn aerodynamics and he struggled with the car to get it home to claim the last of the available points, but is now out of contention for this year's drivers' crown.
Michael Schumacher had yet another disappointing outing in his Mercedes, only managing to finish in 13th position, but did fare better than his team-mate Nico Rosberg who was forced to retire with a smashed radiator.
One of the highlights of the race was seeing Korean pop sensation Si waiving the chequered flag at he end of the race – and the BBC F1 team trying to do the Gangnam Style dance!
The action now moves to the Indian Grand Prix on October 12-14. Don't miss our race preview, and keep up with the latest news on Twitter with Tom Wilkinson at #TWF1.