How will F1 fortune cookie crumble in China?
ROUND THREE: F1 CHINESE GP Preview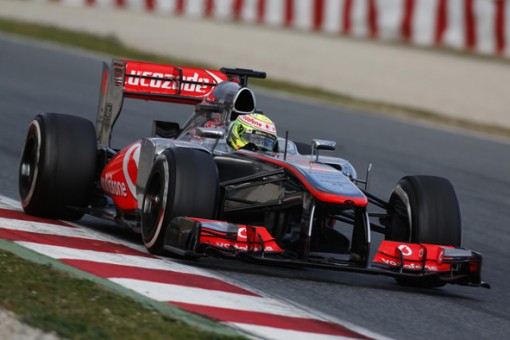 With lots of Eastern promise, Formula 1 makes a welcome return. After a three-week gap, DAVID HOOPER previews this weekend's thrills and spills.
After a frantic first two races, Formula 1 gets back on track this weekend for the Chinese Grand Prix – but who will take away the points?
The Shanghai International Circuit is a technically testing track, around 5.5km long, which often causes the teams problems in finding the right set-up for their cars. Fast straights and slow, twisty sections mean tyre wear could again be an issue for some teams, meaning a three-stop strategy could be the way to go, so there'll be plenty of action in the pit lane.
After their very public falling out in Malaysia, all eyes will be on the Red Bull boys – three-times world champion Sebastian Vettel and straight-talking Aussie Mark Webber, who didn't attempt to hide his displeasure at Vettel's overtaking antics.
There will have been stern words behind Red Bull's closed doors and it will be interesting to see if Red Bull make Vettel make some kind of recompense for his blatant disregard for team orders. I would like to see the team make him forfeit a race win to set things straight – but would they do that? Somehow I doubt it.
Fernando Alonso and his Ferrari team will also be looking for a better race this weekend, after he crashed out in the opening laps last time out. Massa drove well and will be hoping his good form continues.
Lewis Hamilton and Nico Rosberg in their Mercedes cars will also be hoping to build on the promising pace they have shown so far this season, but no doubt Hamilton will be paying particular attention to the location of his pit box in China so he doesn't go looking for new tyres at McLaren again! How embarassing was that?
McLaren, meanwhile, reckon they have found the problems affecting their cars' performance and their lead driver, Jenson Button is looking to make up some ground in the points table this weekend.
So who will good fortune favour this weekend a lot of the pundits at betting on Vettel to put the recent controversy behind him. If you think you can predict the result of the Chinese Grand Prix, place your bets FREEbets.org.uk.
However the fortune cookie crumbles, we'll bring you a full race report so you can catch up with any of the action you miss.
Click here for next race and the full F1 calendar