Top tips to survive driving in the winter weather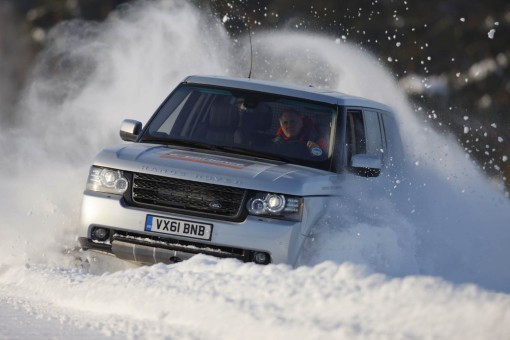 THE clocks have gone back, the dark nights are here and as we head into the winter, it's time to ensure that you and your car are ready for the worst the season can thrown at us.
Forecasting the weather is an imprecise science but after successive severe winters drivers should be prepared for all eventualities.
Already the Institute of Advanced Motorists has launched a winter driving campaign to help motorists prepare their cars and drive them safely this winter.
The organisation points out that slippery roads due to adverse weather contributed to 13,420 road casualties in 2011, and related to 79 fatalities.
It adds that rain, sleet, snow or fog was the cause of 1,786 reported road casualties last year.
IAM chief executive Simon Best said: "The first thing you need to ask when the weather is bad is whether you need to travel, and if so, if there are alternatives to the roads.
"When you are on the road, be prepared to slow down and take extra care, particularly on bends and roads which are open to the elements."
But even if the weather is not that bad there are simple steps all drivers should take to ensure their cars are ready for winter.
Here are our top tips for trouble free winter motoring.
Firstly, make sure your car is properly serviced. Some garages will offer free or low cost winter health checks.
Mazda dealers have announced such a scheme where technicians will also inspect your car's fluid levels, shock absorbers, drive belt, lights and wipers, as well as the operation of the air-conditioning to ensure it will quickly and effectively demist the windows during cold weather.
Secondly consider fitting winter tyres. These are not studded snow tyres as used on the Continent but have a different rubber compound which is designed to improve grip at low temperatures.
Continental has just launched its latest winter tyre, the ContiWinterContact TS850 which is suitable for a wide range of cars from compact, to mid size.
Continental says the tyre offers better grip on wintry roads as well as shorter braking distances in the wet, enhanced handling, extended mileage and a further reduction in rolling resistance to help economy.
Most tyre service centres can arrange for your regular tyres to be stored over the winter and refitted in the spring.
Other things to do include:
Once the car is ready for winter you should make sure it is also carrying emergency equipment, so that if the worst happens, you are ready too.
Your check list of useful supplies should include a torch, spare batteries and bulbs; spare alternator drive belt; screen scraper / de-icer; jump leads; warning triangle; first-aid kit; a 'hands free' mobile phone, phone card and cash; blankets and warm jacket (in case of breakdown); shovel (to clear snow if necessary); a fire extinguisher; a rope (for towing if necessary); a road atlas, or maps of the area where you are travelling.
And finally make sure you are aware of road conditions on your route before setting off and then drive appropriately and moderate your speed for slippery surfaces.
A car being driven too fast could end up in a skid. This can be rectified by easing off the brake or accelerator and steering in the direction of the skid but when a car has an anti lock braking system – and all new cars have – apply the foot brake firmly and quickly and do not reduce pressure until the vehicle has slowed. ABS should also assist with steering control.