Are you ready for the dangers of winter driving?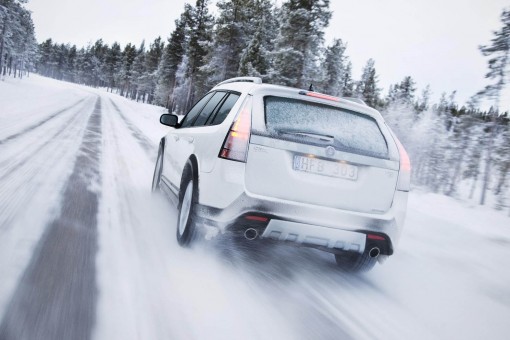 A DRIVING campaign to increase awareness of the potential dangers of winter driving on the roads this year has been launched by GEM Motoring Assist.
The road safety organisation and breakdown cover company is aware that UK motorists continue to cut corners on car maintenance due to the economic pinch.
And while stressing that it's never too early to fully prepare vehicles for the wintery weather, the company is offering practical advice via its free winter driving leaflet.
Last year GEM also launched a four-minute winter driving video, highlighting how dramatically driving dynamics change as conditions worsen.
GEM chief David Williams said: "Each year we work hard to provide crucial information and advice to keep drivers safe on the roads. Carrying out the necessary checks ahead of the winter weather, and being properly prepared, could make all the difference between a safe journey and one that could potentially end in disaster.
"We know that tighter budgets and rocketing fuel costs have had a negative impact on motorists' car maintenance habits, as many see it as a low priority in these tough times.
"However, this lack of care will undoubtedly make cars less reliable and driving an unsafe vehicle puts drivers, passengers and other road users in unnecessary danger.
The organisation has issued a winter driving checklist:
1. Check that your vehicle is properly maintained and fully serviced.
2. Ensure tyres have plenty of tread depth, are in good condition, and correctly inflated (don't forget the spare).
3. Radiators must contain anti-freeze and also check that the cooling system is free from leaks.
4. Batteries must be in good condition (many garages/battery suppliers will carry out this check free).
5. Ensure windscreen wipers and washers are working effectively.
6. Washer bottles must be full and contain anti-freezing/cleaning additive.
7. Clean all lights and check they are working properly.
8. Windows and mirrors must be clean and clear from snow and ice before driving.
9. Keep fluorescent/high visibility jackets in the car in case of a breakdown.
10. Store extra clothes or blankets in the vehicle in case of a breakdown.