Caravan and Camping Show gets new Spring date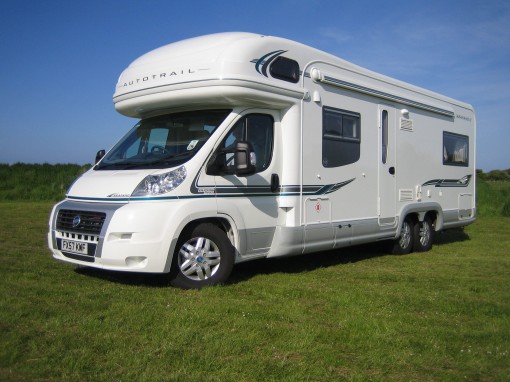 THE caravan and motorhome industries are joining forces again to put on an unmissable new event on the Show calendar – The Spring Caravan and Camping Show.
The new Caravan and Camping Show will be staged at the National Exhibition Centre (NEC) in Birmingham, from Tuesday 19th until Sunday 24th February.
Organisers promise that it will be the UK's biggest, and most exciting, start of the year showcase of caravans, motorhomes, tents, holiday homes and accessories from leading manufacturers and dealers.
Not only will the Caravan and Camping Show introduce visitors to a fantastic choice of new season models and products, you can stock up on all your holiday accessory essentials as well as endless ideas, inspiration and advice on where you can go and what you can do on your next great adventure!
You will also be able to explore hundreds of new 2013 models at the Caravan and Camping Show, many on display for the first time, from leading manufacturers including ABI, Bailey, Coachman, Chausson, Elddis, Lunar, The Swift Group, Trigano, Auto-Trail, Eterniti, Fifth Wheel, Hobby, Frankia & Bavaria, Globecar, Carthago, STT Group, Romahome, Pilote, WildAx, Bilbo's, Wellhouse Group, Auto-Sleepers, Willerby, Pemberton and Omar to name but a few!
Plus 'Special Edition' model launches from well known dealers across the country – Lowdhams, Brownhills, Wandahome South Cave, Chichester Caravans, Broad Lane Leisure, Couplands, Campbells Caravans, Raymond James and more!
The more energetic will be able to have a go at canoeing, kayaking, water-zorbing, climbing, raft building and angling in our interactive free show features, and discover great value campsites, tourist boards and day-out destinations from across the UK and Europe to delight and unite the whole family.
If you are considering buying a motorhome this will be your chance to get behind the wheel and build your confidence by booking a Motorhome Manoeuvring Lesson with The Caravan Club.
For those new to caravanning, The 'Towing Experience' will teach you the basics of hitching up and towing safely under the expert guidance of The Camping and Caravanning Club.
Visitors will also be able to check out the huge selection of tents pitched and ready to explore in the 'Tent Village' and pick up all the accessories and help on what tent best suits your needs in the PJ Camping Shop.
A host of favourite TV experts on the natural world including Nick Baker will be on hand to share their enthusiasm and on/off camera experiences. They'll be sharing the limelight with some fascinating and fabulous real life 'Minibeasts' from Dudley Zoological Gardens!
All the show's activities are free to enjoy with experts on hand to provide all the help and advice you need to get the most out of your visit. You can even stay on site at the Show's Temporary Campsite operated by The Caravan Club.
With ticket prices starting at only £7 in advance, free entry for children under 16 years, parking included and a free Show Guide on arrival, it's a great day out for the whole family.
Tickets for the Caravan and Camping Show are an ideal Christmas present for families looking for a great day out next February school half-term.  Tickets cost £7 seniors, £8 adult, children under 16 years go free.  Advance ticket prices end at 23:59 18th February 2013.  A £1 transaction fee applies and parking is included.