Used Saab 9-3 is a cheaper executive alternative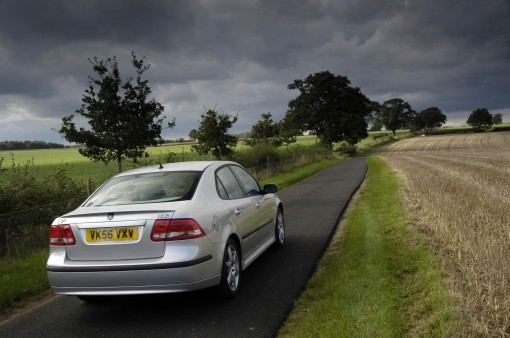 SAAB may no longer exist as a car manufacturer, but there is a new company called Saab Parts which rose from the ashes of the Swedish firm's demise.
There are lots of good second-hand models around and there are plenty of spares and garages that can fix them.
One talented and stylish long distance cruiser is the 9-3, which offers a real alternative to BMW and Mercedes.
It has always been among the safest cars you can buy and takes both serious distance and local trips in its stride.
From 2002, saloon, convertible and estate models were available and they handle fluidly, with excellent road-holding and grip but at slower speeds they are not as comfortable as others in the class.
Very high mileage is no problem as long as servicing is done so make sure you get full history.
Most engines are smooth four cylinder units. There is a 2.0-litre with power outputs from 122 to 210bhp and then a 2.8-litre V6.
Diesels are both 1.9-litres, with either 120 or 150bhp. Most engines are turbocharged and the petrols give superb acceleration.
Interior
Insurance can be pretty high but they are much cheaper to buy than contemporaries from BMW or Audi.
Equipment is pretty good in all models, the driving position is excellent and handling is great fun, but the more power they have the lower the level of comfort.
FAST FACTS
Saab 9-3 2.0 turbo saloon
Price: Pay £3,900 for an '08 08-reg Linear, £8,600 for a '10 10-reg Vector Sport
Mechanical: 175bhp, 1,998cc, 4cyl petrol engine driving front wheels via 5-speed manual gearbox
Max speed: 140mph
0-62mph: 8.0 seconds
Combined mpg: 37
Insurance group: 27
CO2 emissions: 181g/km
Main rival: Volvo S60