Fast, luxurious, and classy used car bargains
PORSCHE has recently launched a new version of the iconic 911 and the specs are pretty amazing.
If fitted, as most are with the PDK semi-automatic transmission, the 'basic' Carrera 2 will do 180mph yet it can return 34.5mpg and it emits only 192g/km of CO2.
A few years ago those figures would have seemed like fantasy.
There are one or two elephants in the room though. The first of these being the price.
It costs £71,000 in it basic form. Enough said there really.
The second point is the way it looks. That's not to say it looks bad, it doesn't, but it does look exactly the same as the last one.
So this begs two questions, why not buy a used version of the last car and save a lot of money or, even better, buy a used variant of one of the car's natural competitors for even less.
So here, from the team at UsedCarExpert are our three best picks of cheap 911 alternatives – some of the best used cars you can buy.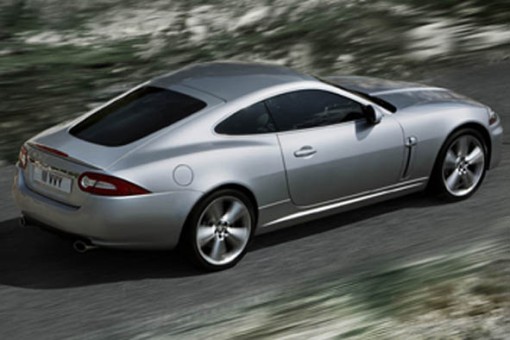 Jaguar XK
The XK is utterly beautiful, very fast and immensely comfortable. It may drink like Uncle Dave at Christmas dinner but few cars offer such an intoxicating blend of abilities. Also, the recently updated car looks exactly the same inside and out – put a private plate on it and nobody will know.
UsedCarExpert.co.uk Cars for sale: A two year old car with the mighty 5.0 V8, 30,000 miles on the clock and a years warranty left is available for £29,000. A saving of £40,000 over the 911.
Mercedes SL
The SL is another car whose looks have changed very little during its production run. It has been replaced recently – but you would never know. It a classic example of Mercedes doing what they do best. Fast but very, very comfortable and superbly built. And the roof comes off.
UsedCarExpert.co.uk Cars for sale: A 2010 car with less than 40,000 miles on the clock will cost around £35,000 now, there are several on UsedCarExpert at this price point. That's half the price of the Porsche and the SL is a superior day-to-day proposition.
BMW 6 Series
The 6 Series is BMW's typically serious take on this sector of the market. It lacks the Jaguar's flair, and can't match the Mercedes for comfort but it's much more contemporary than either. Fast and economical as well – especially as a 635d diesel model, a configuration neither the SL nor Jaguar can match.
UsedCarExpert.co.uk Cars for sale: You can pick up the incredible 635d as a convertible at three years old with less than 35,000 miles on the clock for £27,000.