VW gets your city car search up! and running
ROAD TEST REPORT AND REVIEW: VW up!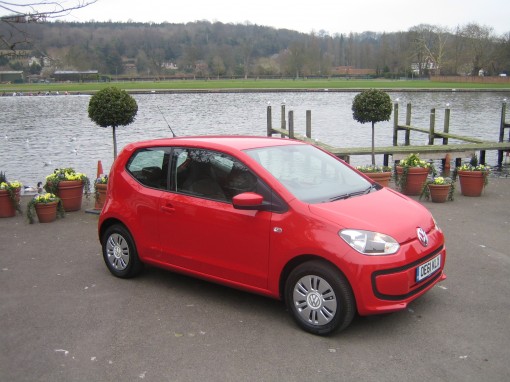 With puns galore, VW's new up! city car has been well received. DAVID HOOPER looks at the new range.
THIS new Volkswagen model could be right up! your street, and I've been driving the range!
On sale now, VW has injected a bit of wordplay into the small car scene with the up! range.
The city car starts with the Take up! before you can Move up! to the mid-range model, or perhaps opt for the range-topping High up!. There is also a BlueMotion version of the car based on the mid-range Move up! which will give you a few extra miles per gallon.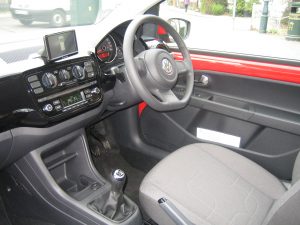 All are powered by a 1.0-litre three-cylinder engine developing 60PS and returning a combined fuel economy figure of 62.8mpg, while the High up! has a slightly higher power output of 75PS, which knocks around 3mpg off its fuel consumption.
Compact, but spacious, there is room for four adults to travel in comfort – even people in excess of 6ft can sit comfortably in the back without getting a crick in their necks.
In the boot, there is a handy split-level floor, which can be adjusted to suit with one hand, while the rear seats will fold down to increase carrying capacity when needed.
I briefly drove the full range, which performs very well, their road manners belying their diminutive size. The three-cylinder engine provides lively performance and low C02 emissions which in turn means low road tax. The up! range also benefits from the lowest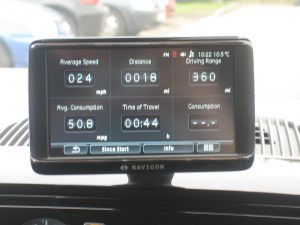 insurance ratings with all but the top model in Group 1, with the High up! in Group 2 on the new 1-50 scale.
Inside, there is everything you need, with plenty of safety features and even air con comes as standard on all but the entry-level model.
I liked the Maps and More infotainment device, which plugs into the top of the dashboard. It looks like an after-market sat nav, but also doubles as a trip computer or provides some extra "dials" to complement the car's standard instrumentation. It's standard on the top model and a £275 option on others.
Already there is a special edition model called the up! black, which features pearl effect paintwork with white stripes cloth upholstery and looks very smart, costing £11,180.
I've tried very hard to avoid too many up! puns, but trying one of these cars would be a great place to get your search for a new car up! and running. Oops!
And during the launch exercise, I did hear a rumour that our friends with motoring journalistic tendencies in Yorkshire are about to launch a campaign for a special edition Eee up!
Watch this space and I'll keep you up! to date on developments as they happen.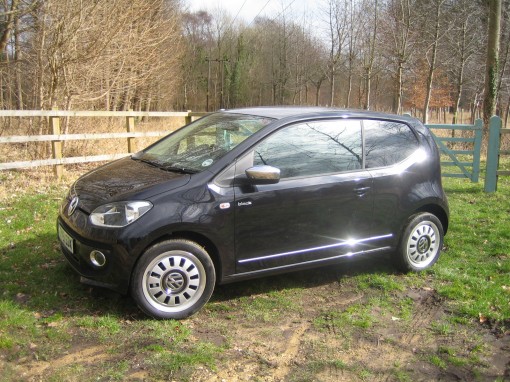 Don't miss my report on the new Beetle – click here.
Rating:





THE VITAL STATISTICS
MODEL: VW up!
BODY STYLES: Three door hatchback
ENGINES: 1.0-litre three cylinder.
TRIM GRADES: Take up!, Move up!, High up!
PRICES: From £7,995-£10,390
IN THE SHOWROOM: Now
WEBSITE: www.volkswagen.co.uk
• All data correct at time of publishing.