Volvo XC60 Recharge road test review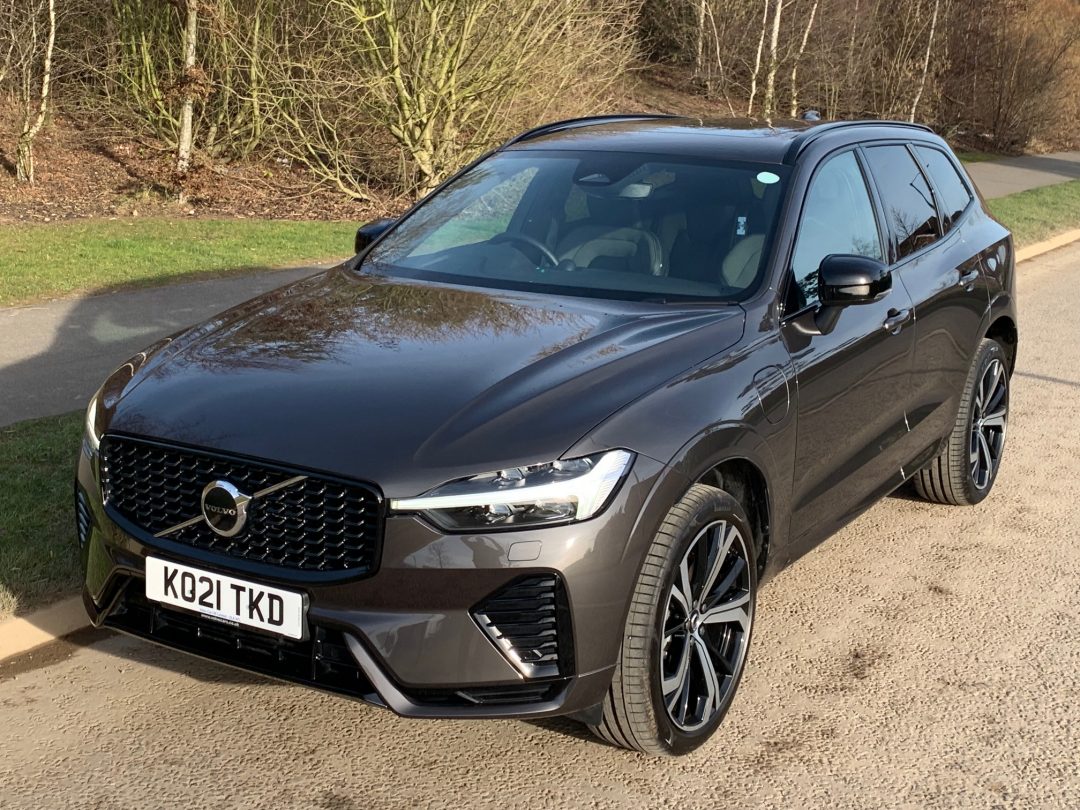 Volvo XC60 Recharge road test review: Volvo's XC60 is still a favourite travelling companion and as DAVID HOOPER finds out in this T6 guise packs quite a punch, but it was the software that had him floored!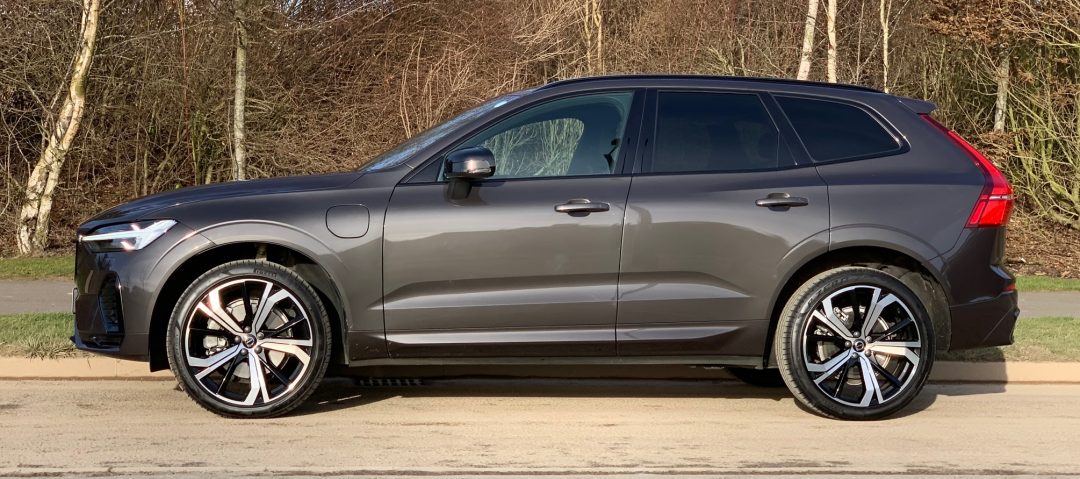 I HAVE never been beaten by technology in a car before, but this lovely Volvo XC60 had me stumped, and after much fiddling, scratching of heads, and even asking a neighbour with an earlier model for advice, there was nothing left to do but seek help at Hull's Riverside Volvo dealership.
My issue was getting Apple CarPlay to work – the spec sheet said it had it, but could I find it. I connected the phone, tried both of the available USB slots and scoured the menus, but nope, couldn't make it work.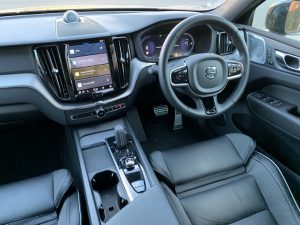 This XC60 is equipped with the new Google Automotive Services system which operates Google Maps, voice control gives access to apps via the Google Play Store and allows you to connect your phone, smartwatch or tablet which allows you to control various functions remotely and also acts as an emergency assistant and tracking service – so I logged into that – and still couldn't get CarPlay to work.
Volvo's friendly dealer soon had the answer though – there is currently a conflict between Apple CarPlay and the Google system – Volvo's people are apparently working on it and when it's fixed there will be an overnight software update and Apple CarPlay will appear back in the car's menus, as if by magic!
So mystery solved, but it didn't appear during my time with the car, so I couldn't use my favourite navigation app.
The XC60 is a lovely car, it looks great from the outside, sitting on its large 21" Diamond Cut/Black alloy wheels (a £1,500 option), and the interior is even better, with beautifully sculpted and comfortable seats, finished with white stitching. It's good to drive too, and for such a big car does a good impression of a hot hatch, with a 0-62 time of 5.9 seconds from its 2.0-litre turbocharged engine and electric motor, with a potential top speed of 112 mph. A large 71-litre fuel tank gives the car a good range, too.
A superb Bowers & Wilkins sound system is a great travelling companion and the heated seats and steering wheel (a cost option) were nice and cosy on cold winter's mornings.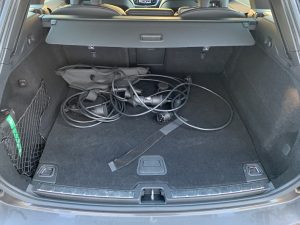 Open the large boot and you find a couple of electrical charging cables for the car's modest electric battery, which when fully charged will give an indicated 25-miles of range. This can be used either as a hybrid, where the car uses a combination of its petrol engine and electric battery, as a Pure-ly electric car, or you can use just the petrol engine and save your electric battery charge, useful if you're going to be driving into slow moving town or city traffic when your petrol engine is at its most uneconomical. You can also use the petrol engine to charge the electric battery as you drive, but obviously there's a fuel consumption penalty should you choose to do that.
Selecting the appropriate driving mode then is a key function every time you get into the car, yet for some reason Volvo has not put this menu on the top of the display, you have to press Settings, then Driving before you can select your preferred driving mode.
So what about economy and the claims of high miles per gallon you can get? That very much depends on what kind of driving you do. If you spend a lot of time pottering around town, using your 25 miles of electric battery, then recharging when you get home, it could be quite high as you would rarely use the petrol engine. During my week of "normal" motoring, a mix of town, city and country driving, using the battery to best effect, the car averaged around 38mpg overall – and that's using two fuel sources – petrol, and electricity plugging it into my house to charge the battery.
On the road, the car is very comfortable and a pleasure to drive, but the large rims and low profile tyres do make their presence felt on some rougher road surfaces, although very little road noise finds its way into the cabin.
The XC60, like all Volvos, is packed with all manner of safety systems, too many to list here, and a nice smattering of extras, like the Active Bending Headlights which are a £825 option, heated rear seats, steering wheel and windscreen, which is great on a frosty morning, although you can see the heating filaments in the glass, especially noticeable on a dark wet night.
Volvo's XC60 has always been one of my favourites, and still is – it ticks most boxes, can tow more than two tonnes and in this T6 guise can show most things a clean pair of heels on the road, yet with AWD and hill descent can go most places any owner would ever want to take a £60,000 car.
Rating:





If you like this, read our review on the Volvo XC40
THE VITAL STATISTICS
MODEL: Volvo XC60 Recharge Plug-in Hybrid T6 AWD R-Design
ENGINE: 1969cc, 253bhp four-cylinder petrol engine, driving four wheels through 6 speed automatic gearbox.
PERFORMANCE: Top speed 112 mph. 0-62 mph in 5.9 secs.
ECONOMY: Wheel World test average: 38 mpg
FUEL TANK: 71 litres.
PRICE: £54,975 (£59,650 as tested).
WEBSITE: www.volvocars.com/uk
• All data correct at time of publication.