Volvo S80 with 1.6-litre engine – but it works!
As Volvo sets course to win more business customers, editor DAVID HOOPER looks at two interesting models from its new range and suggests that it should be plain sailing for the Swedish carmaker.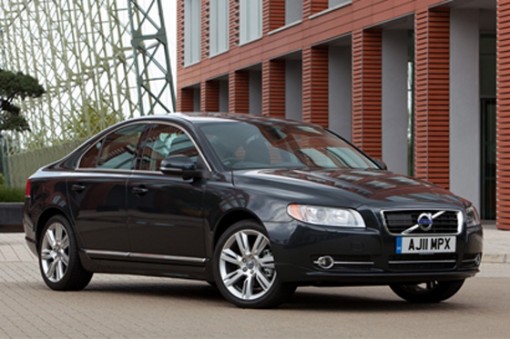 VOLVO has set its course for a bright future as the Swedish carmaker builds on its recent successes with some cracking new cars which make up its 2012 model range.
The company makes no secret of the fact that it wants to increase its business sales, and claims 60 per cent of company car drivers make their decision and order their car on cost grounds, while only 10 per cent make their decision based on how powerful the car is.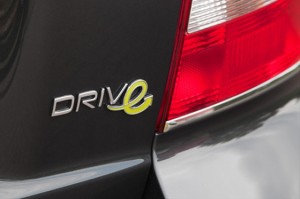 As a premium manufacturer, Volvo has some very convincing offers to tempt business drivers, for example, how does a new S60 ES DRIVe sound? If you're a 20 per cent taxpayer, it will only cost you £50.79 per month, or £101.57 for a 40 per cent taxpayer, which is considerably less than comparable German manufacturers' products would cost. Volvo offered lots of comparisons to make their case, so talk to your nearest dealer for full details.
The range has had a facelift for 2012, a nip here and a tuck there, but perhaps the most noticeable change is to be found inside the car where you will discover a redesigned dashboard. Gone is the sat-nav screen which rotates out of the dash, having been replaced by what the company describes as a double-bubble dash, which sees the screen now permanently on display.
The change was primarily to make room for Volvo's new infotainment system called Sensus. Information is presented on a five or seven-inch colour screen, and by one press of the "My Car" button, it  gives access to the car's safety systems, such as City Safety, Collision Warning, Pedestrian Detection, Driver Alert System, Active Cruise Control, lighting, door mirrors, climate control, central locking and audio settings.
Volvo's new Sensus interior looks very smart.

Volvo's City Safety system is now fitted as standard on the S80. It is designed to reduce the severity of a low-speed collision up to 18mph, or avoid it completely. The system monitors vehicles in front and will automatically brake your car if you, as the driver, fail to react when the car in front slows down or stops – or if the driver approaches a stationary object too quickly.
I drove two models during the launch. The first to catch my eye was the luxurious S80. Perfect for the executive with a conscience, or a tight accounts manager, the DRIVe model features a particularly economical engine which emits just 119g/km, which is excellent for such a big car. It is priced very attractively, from £25,245 on the road.
It may surprise you to learn that a car this large is powered by a 1.6-litre engine with just 115bhp, an improvement on the previous model's 109bhp, but having driven it in various traffic  conditions for quite some distance, I have to say it works very well.
Of course, it's not the fastest of cars off the line, but once on the move, its 270Nm of torque is enough to keep it moving with the traffic without any dramas, while returning 62.8mpg, with the help of start/stop technology.
As you would expect in a luxury car, the engine is seldom heard in the cabin, which can be kitted out with different trim levels. It's all good stuff, and it is the only car in its class at the moment to attract the lowest BIK rate for diesel at 13%. The only compromise is a manual gearbox, which is standard.
Featuring the same technology as the S60 and V60 DRIVe specifications, the S80 comes with brake energy regeneration, low rolling resistance tyres.
Lunch involved a trip across the Solent to the Isle of Wight on a racing yacht, to celebrate Volvo's sponsorship of the forthcoming Volvo Ocean Race which takes place in early autumn.
The teams taking part are busy preparing for a race that will cover 39,000 nautical miles, visit 10 countries and finish in Galway, Ireland, in July 2012.
The sailing was a first for me, something I've always wanted to do, and it gave me a fascinating insight into how costly these boats are, and how difficult they are to sail. The Formula One of the seas, they're certainly not for amateurs!
But it was back on the road all too soon, in another DRIVe model, this time the XC60 with its Start/Stop technology to maximise is fuel economy.
I like the XC60, but in DRIVe guise, it blows the anti-4×4 argument out of the water, dispensing with its four-wheel-drive system, its 163PS 2-litre diesel engine returns 49.6 mpg and a C02 emissions figure of 149g/km, all for an asking price of under £30,000.
Unless you're going to tackle slippery tracks, most owners could live without the 4×4 system most of the time – you'd have to weigh up the cost savings against the occasionally slippery winter roads.
With a 0-62mph time of 10.3 seconds, the car is no slouch to drive, and it feels perfectly secure on the road, and cruises quietly in top gear.
It makes a lot of sense – as do several other models in Volvo's revised range for the economy conscious. If you haven't had a look at Volvo's line-up for a while, perhaps it's time you did.