Vauxhall Cascada 1.4i SE 140 road test review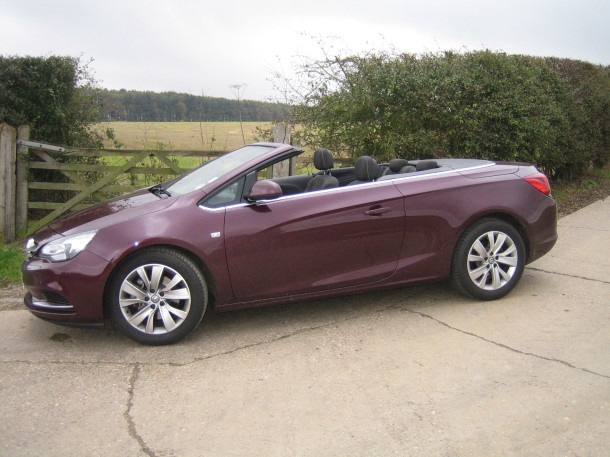 ROAD TEST REPORT AND REVIEW: The Vauxhall Cascada 1.4i SE 140 is a proper four-seat convertible which won't break the bank. DAVID HOOPER wonders if Vauxhall is hoping it will pick up where the Saab 9-5 Convertible left off.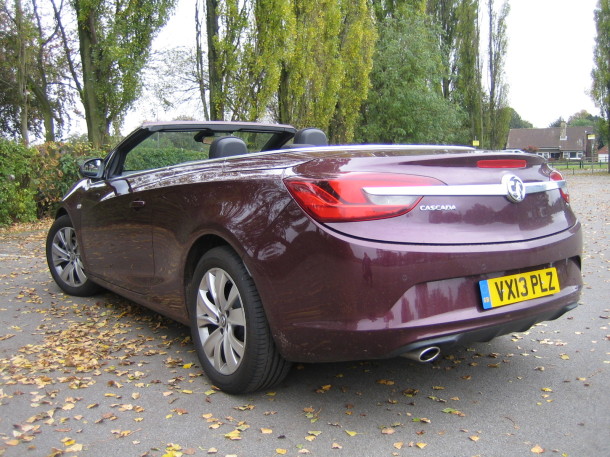 I THINK that Vauxhall could be onto something with its discreetly stylish new Cascada – perhaps the company thinks it has spotted something of a gap in the market.
Since the sad demise of Swedish carmaker Saab and its ever-green 9-5 Convertible which was one of the most popular, affordable and enduring models in its range, no other manufacturer has really filled the hole that was left when Saab finally lost its struggle for survival.
Saab was, after all, part of the General Motors empire latterly, so popularity of the Saab 9-5 Convertible won't have been lost on the GM bosses.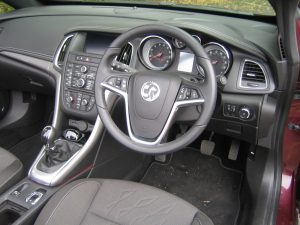 The rather exotic sounding Cascada is a proper four-seat convertible grand tourer, but with prices starting from £23,995, it is also affordable in comparison to BMW, Mercedes and Volvo models which also offer four-seater convertibles. While Volkswagen and Renault do have four-seat convertibles in their line-ups, they are smaller and more cramped than this genuine four-seater.
The Cascada features a fabric roof which folds neatly away into a compartment which takes up some of the boot space. If you don't want the option of folding the roof down, the extra space in the boot can be quickly reclaimed by pushing the flaps back up into the roof of the boot. An electronic cut-out switch will then prevent the roof from operating.
The transformation from car to convertible takes only a few seconds and needs no more effort from the driver than lifting a lever. This drops all four side windows, operates all the folding flaps which make way for the roof, and returns the side windows to their "closed" positions, reducing turbulence inside the car. With the roof up, road noise isn't too intrusive, but a better insulated roof is available as an option.
I liked the fact the roof can be raised or lowered while the car is moving at speeds of almost 30mph, which means that if the traffic light transformation isn't quite completed by the time the lights turn green, you won't get hooted at by impatient drivers behind!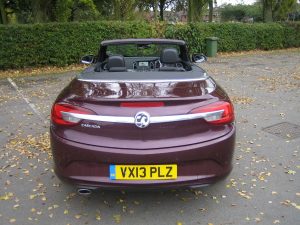 This week's test car was the entry-level model powered by a tiny 1.4-litre engine, but it is a mighty little power plant which punches well above its weight. With a 0-62mph time of 10.2 seconds, it's not going to win many traffic light sprints, but once on the move it pulls willingly enough, although overtaking A-road traffic requires a degree of planning and impeccable timing, and it can lack a bit of torque at low revs.
Use the mid-range of the rev counter and car makes good enough progress, and if you disengage the Eco setting and rev it towards the red line, its progress becomes more rapid, but that will obviously have a negative effect on the fuel consumption, which during my test of more than 350 miles averaged out at 39.8mpg according to the car's trip computer.
The Cascada in this guise is quite softly sprung, but the chassis seemed to be suitably stiff, with very little flexing or "scuttle shake" which can plague some convertibles. The result is that the car handles nicely and predictably, even when pushed reasonably hard, which bodes well for the more powerful models in the range with bigger petrol and diesel engines – and a high performance model which is also on its way.
Equipment levels are good, although you have to move up the range to get heated seats. The cruise control was handy for eeking out the fuel consumption, while sat-nav and infotainment systems are easy to understand and operate. My mobile phone connected easily via Bluetooth and there were also USB, 7mm jack and a 12V socket for other accessories.
All-in-all the Cascada is a nice piece of kit and I enjoyed my few days with the car. Whether it will pick-up where Saab's 9-5 left off remains to be seen, but its early sales figures are encouraging for Vauxhall. I for one, will watch with interest.
Rating: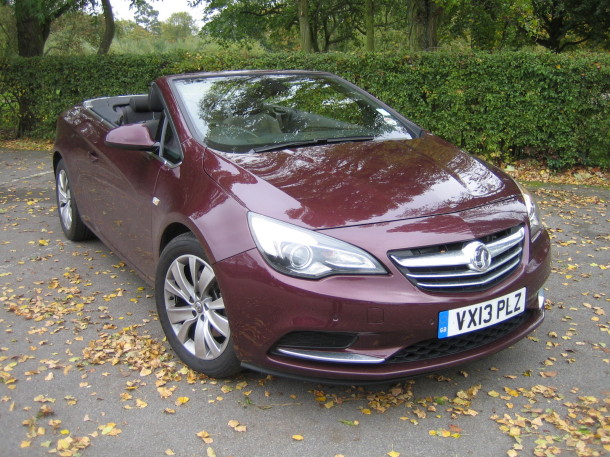 THE VITAL STATISTICS
MODEL: Vauxhall Cascada 1.4i SE 140.
VAUXHALL CASCADA RANGE: From SE 1.4 Turbo Start/Stop 2dr (£23,995) to Elite 2.0 CDTi Start/Stop Auto 2dr (£29,395).
ENGINE: 1364cc, 140PS four-cylinder petrol engine, driving front wheels through 6-speed manual gearbox.
PERFORMANCE: Top speed 129mph. 0-62mph in 10.2 secs.
ECONOMY: City: 36.2mpg.
Country: 52.3mpg.
Combined: 44.8mpg.
Fuel tank: 56 litres.
CO2 EMISSIONS: 148g/km.
INSURANCE: Group 20.
PRICE: £23.995.
WARRANTY: 100,000 miles.
WEBSITE: www.vauxhall.co.uk
• All data correct at time of publication.