Toyota Auris 1.4 D4D road test: A mixed bag of fors and againsts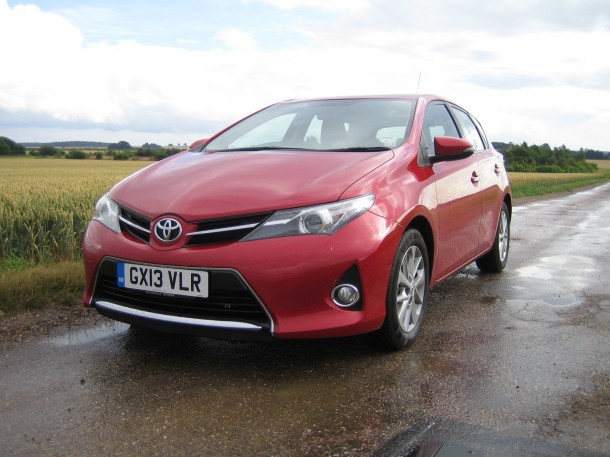 ROAD TEST REPORT AND REVIEW: Toyota Auris Icon 1.4 D4D – Our review shows latest model is a bit of mixed bag. Sharper looks on the outside, old-fashioned on the inside, but with pocket-friendly economy. DAVID HOOPER reports on a British-built favourite.
THE latest Toyota Auris is undoubtedly the best of the bunch so far. Now featuring much sharper styling, this new model really catches your eye – gone is the relatively bland, non-descript styling of previous models.
In its place are some sharp lines and contours which grab your attention, with the front of the car in particular, now looking much more aggressive.
The interior is also very different to what has gone before. Equipment levels remain generous, as you would expect in this British-built model which is manufactured at the company's Burnaston plant in Derbyshire and exported to Japan!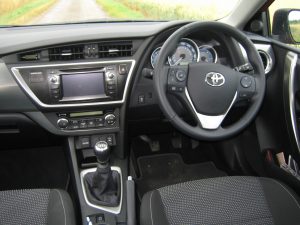 But the styling is in some ways quite retro, with a very upright dashboard which I think is a complete contrast in taste to the attractively modern exterior. The dashboard top is also high, but the black plastics are broken up with some nice trim inserts, in the case of this week's test car, brushed aluminium effect trimmings.
The controls are light and easy to use, but the power assisted steering felt a tad too light after spending a week at the wheel of the substantial new Range Rover Evoque before getting straight into this car, but after spending a bit of time driving the Auris, I soon adapted to it.
The interior will seat five, and the boot space is what you'd expect in a car of these dimensions.
Perhaps the main story though, is the car's economy. Powered by a 1.4-litre 89bhp diesel engine, I was impressed with the Auris's fuel consumption which averaged 58.4mpg during my few days with car which saw me cover 400-plus miles of both town and country driving, as well as a bit of motorway cruising, both on my own, and with a full complement of passengers – the full mix of roads and driving conditions, then.
Dare I say it, but this kind of fuel economy will be far better than the petrol-powered hybrid models can achieve in real-world conditions.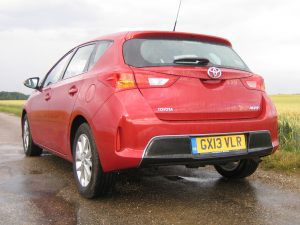 Despite its low capacity, the new Auris in this guise drives very well, and has enough performance to make good progress, so Toyota has struck just the right balance between performance and economy for those with an eye on petrol prices, or the company car tax bill.
Another bonus for buyers is the C02 emissions figure of 103g/km, which means that road tax will only cost you £20 per year.
These figures are aided and abetted by one of the smoothest and most refined Stop/Start systems I have come across so far. The engine switches off and restarts in traffic so discreetly when you take the car out of gear and lift your foot off the clutch, that it is hardly noticeable.
Gear change indicators also remind you to select the next gear at the optimum time, and the fuel economy graph always makes interesting viewing as it updates every minutes giving a visual interpretation of your economy driving skills.
My test car featured Toyota's Touch and Go Navigation system which is a £650 option and incorporates an easy to use Bluetooth system – great for hands-free phone use, or streaming music from your phone through the car's hi-fi system, without the need for wires, although a USB connector is also provided.
The sat-nav screen doubles as a colour reversing camera, so parking is never too challenging – you even get coloured lines to help guide you into your chosen space.
The new Toyota Auris is a bit of a mixed bag in my – looks great on the outside, a bit old-fashioned on the inside, but in this 1.4-litre diesel guise, provides impressive fuel economy and is easy to live with.
Factor into that a starting price for the range of £14,695, and an excellent warranty, and it all begins to make a lot of sense.
Rating: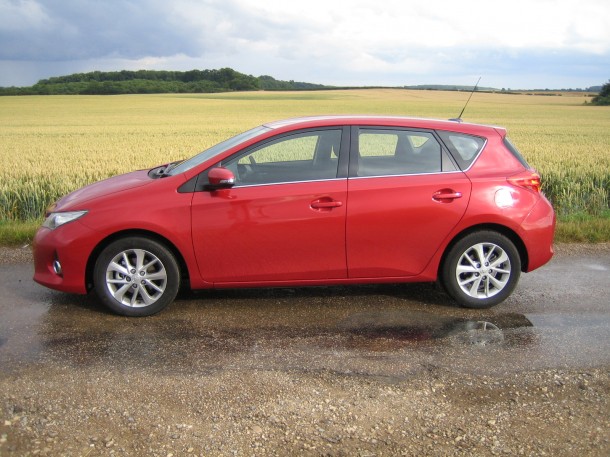 THE VITAL STATISTICS
MODEL: Toyota Auris Icon 1.4 D4D 5-door.
TOYOTA AURIS RANGE: From Active 1.33 VVT-i 5dr (£14,695) to Excel 1.8 VVT-i HybridSynergy Drive 5dr (£22,145).
ENGINE: 1,364cc, 89bhp four-cylinder diesel engine, driving front wheels through 6-speed manual gearbox.
PERFORMANCE: Top speed 112mph. 0-62mph in 12.5 secs.
ECONOMY: City: 72.4mpg.
Country: 62.8mpg.
Combined: 78.5mpg.
Fuel tank: 50 litres.
CO2 EMISSIONS: 103g/km.
INSURANCE: Group 10.
PRICE: £19,640.
WARRANTY: 5 years/100,000 miles.
WEBSITE: www.toyota.co.uk
• All data correct at time of publication.