Skoda Kodiaq road test review: Ideal for a growing family!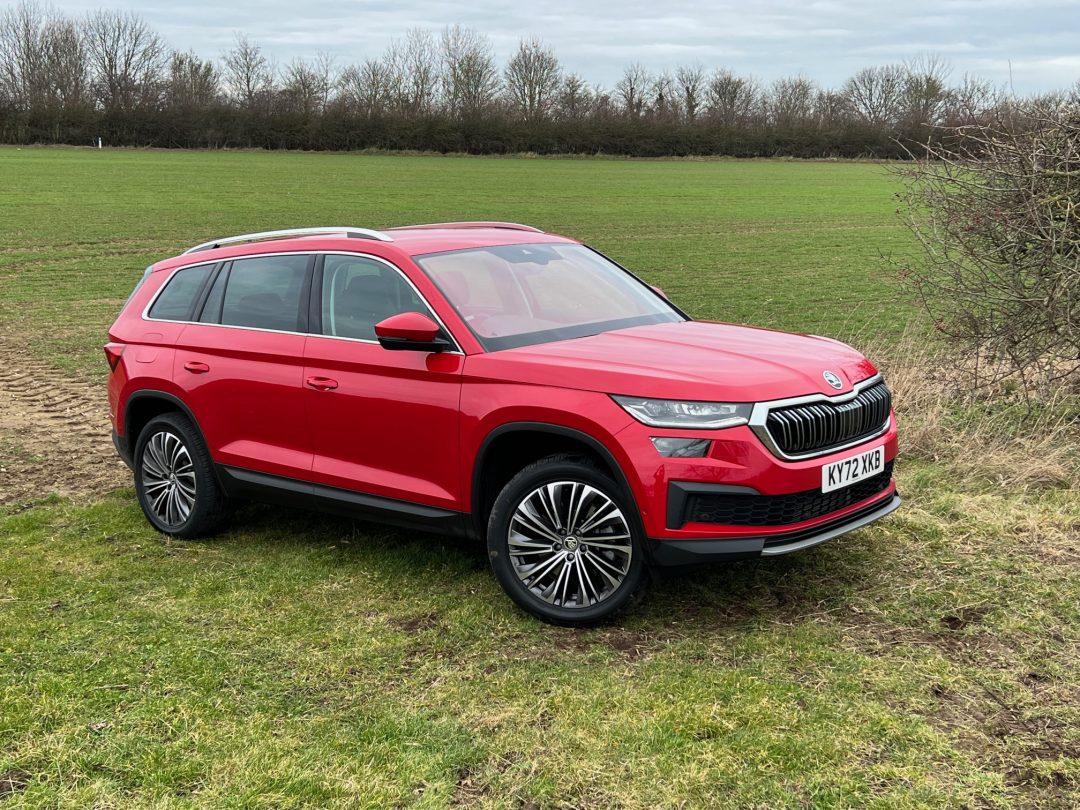 Skoda Kodiaq road test review: Bags of space and versatile seating means this Skoda Kodiaq is ideal for a growing family on the move. DA VID HOOPER has a look at the facelifted range.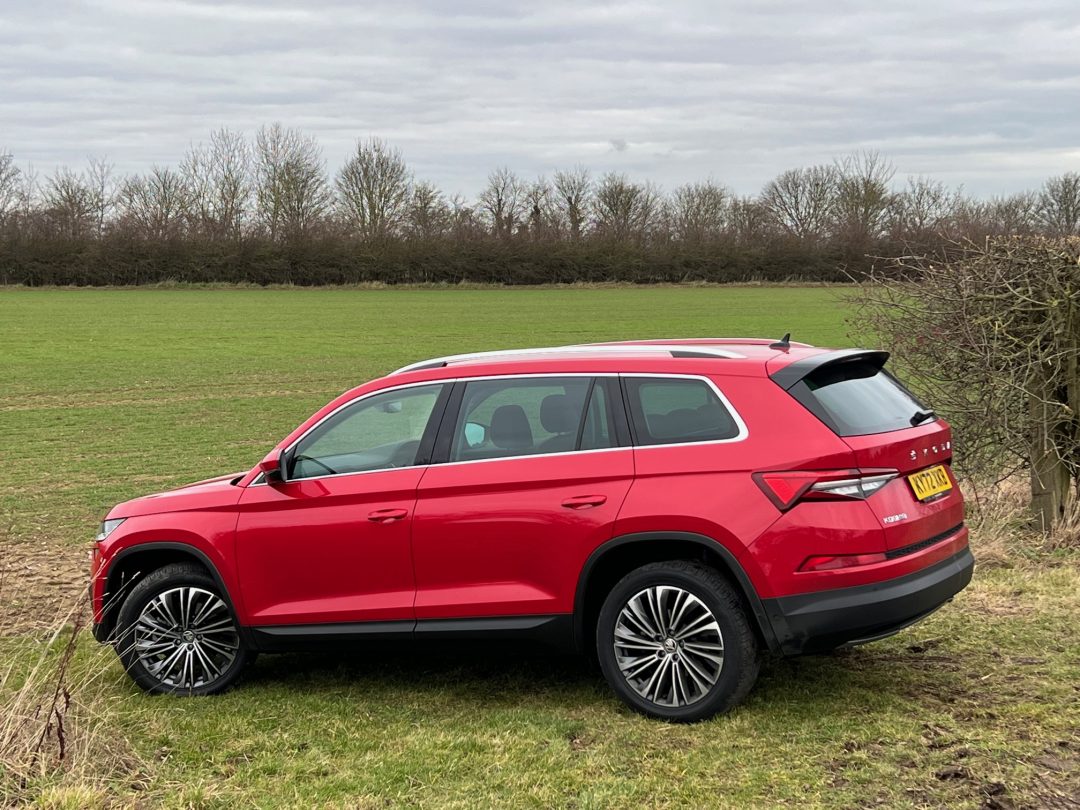 THE Skoda Kodiaq is one of those cars that I found myself liking more than I thought I would – it does everything well, is comfortable, spacious, well equipped and competitively priced – it's simply an agreeably good all-rounder.
The refreshed Skoda Kodiaq range went on sale in July last year with design and specification upgrades, new engine options and improved driver assistance systems, with prices starting from a very reasonable £27,650.
There are five trim levels, including the exciting vRS version which packs a 245PS punch from the much-loved 2.0 TSI petrol engine which is so popular in performance models across
VW Group ranges and has replaced the previous diesel unit – and all models can be ordered with five or seven seats. This example featured more than £3,000 of optional equipment and "packs".
Our Skoda Kodiaq test car was the seven seat version, which is ideal for a larger growing family. The middle row of seats can slide to adjust legroom in the back, can be folded completely flat to create a large, flat loading space that does a good impression of a van, or if you need to use the two third row seats, they quickly and easily fold out of the floor into position.

On the back of the front seats are to two trays which fold out and include slide-out cupholders which are ideal for kids on the move!
All the seats are clad in attractively designed leather with contrasting grey stitching, while the dashboard features a trendy grey stripey effect trim which grew on me after a while but wouldn't have been my first choice.
The grey stitching theme continues across the front edge of the dashboard and also into the door cards which adds a co-ordinated feel to the Kodiaq's interior.
On the road, the Skoda Kodiaq drives very well, its four-wheel-drive system contributes to a feeling of security on the slippery winter roads, and I'm sure would come in handy pulling a caravan or a large trailer, like a horsebox off a muddy field.
The DSG gearbox is smooth and refined, mostly, although every now and again it does snatch if the driver executes a rapid takeoff from a standstill or applies the power sharply exiting a roundabout, for example.
On the road, refinement levels are good with little road noise entering the cabin, and the handling is perfectly adequate for a car of this type, however, I did find it crashed a bit over some of the potholes and drain covers which is a consequence of a fairly stiff suspension set-up to cope with the raised ride height of this SUV-style car and its potential of having seven people plus luggage on board, but this is only a minor point in the grand scheme of things.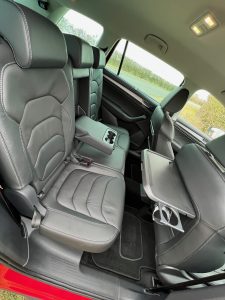 There are various trip computers, which show distance time, average speed and average fuel consumption. During a busy week with the car, I covered 440 miles and achieved an overall average of 43.4mpg which I think is perfectly acceptable for such a large car.
The Kodiaq's heated seats and steering wheel were a real pleasure on the cold February mornings when I had the car! In the centre of the dashboard, a large screen is home to all the usual paraphernalia, but I particularly liked the wireless CarPlay system, which saves messing about connecting your phone to a cable every time you get in, and to ensure it stays fully charged, there is a little space in front of the gear lever which will charge your phone wirelessly, which is excellent and just so convenient!
Below the main screen are the heating controls, parking sensors and even a button which will get the car to park itself… if you are brave enough to let it!
The automatic gear selector can also be used to manually adjust the gears if you so desire, and around the base of the gear selector are the buttons for traction control, auto hold, and a mode selector, which allows the driver to select between Eco, Normal, Sport, Individual and Snow – fortunately, I didn't have to play with the latter during my few days with the car.
The dashboard in front of the driver can be configured according to preference too, but I tend to favour the traditional two dials which gives a clear overview of what the car is up to at any given moment.
At the back of the car, there is a towbar which can be deployed at the press of a button and then locks into place – Skoda thoughtfully provided a spare registration plate in case I had the urge to tow anything, but sadly I couldn't find anything that needed towing!
The Skoda Kodiaq is a nice car to drive, it's comfortable for long distances, reasonably economical and superb family transport which adds up to an excellent all-rounder, which I could quite happily live with.
Rating:





If you like this, read our review on the Skoda vRS
THE VITAL STATISTICS
MODEL: Skoda Kodiaq SE L Executive 2.0 TDI 150ps DSG 4×4
ENGINE: 1968cc TDI 150PS, four-cylinder diesel engine, driving four wheels through 7 speed DSG gearbox.
PERFORMANCE: Top speed 124 mph. 0-62mph in 9.8 secs.
ECONOMY: WLTP Combined mpg 46-44.8 mpg.
Wheel World test average: 43.4mpg
CO2 EMISSIONS: 165g/km.
FUEL TANK: 58 litres.
PRICE: £42,320 (£44,690 as tested)
WARRANTY: 3 years/60,000 miles
WEBSITE: www.skoda.co.uk
• All data correct at time of publication.