Review: Lexus GS450h is a silky smooth hybrid
ROAD TEST REPORT AND REVIEW: Lexus GS450 Hybrid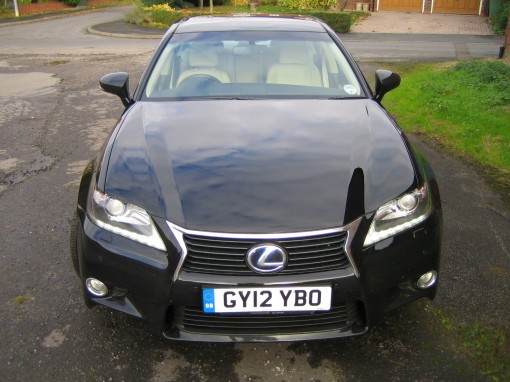 Effortless to drive and easy to live with, DAVID HOOPER, says this Lexus GS450h almost made him a convert to hybrid technology.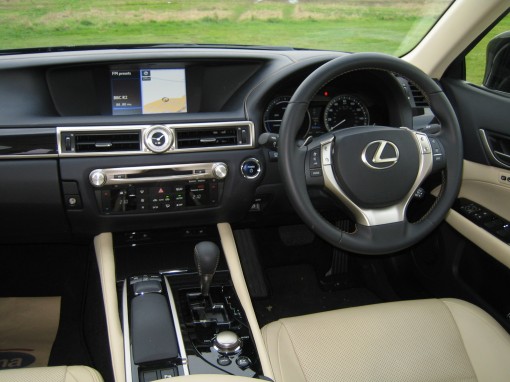 HYBRID cars aren't everyone's cup of tea and certainly aren't as "green" as the manufacturers would have you believe, but this impressive Lexus GS450h has almost converted me into a fan of the genre.
Hybrid technology employs a combination of a petrol, or in some cases now, a diesel engine, working in unison with an electric motor powered by a battery. The battery is charged either by the engine, or by gathering energy from the car when it is coasting or braking.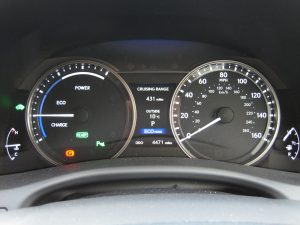 The clever bit is that the car can operate for a short time as an electric vehicle without the petrol engine helping at all, thereby cutting emissions in traffic jams or at low speeds.
On the flip side, both power sources can work together to drive the car, which, certainly in the case of this 450h, can provide some impressive performance figures when you combine a 3.5-litre V6 petrol engine creating 288bhp and a 200hp electric motor.
The 450h gets a new version of the Lexus Hybrid Drive, the V6 petrol engine working with an electric motor to give a combined 338bhp, or depending on the way the car is being driven, a fully electric car. Nickel-Metal Hydride batteries store the energy and a six-speed E-CVT transfers the drive to the car's rear wheels.
There's no doubt that the technology works well, and unlike pure electric cars, which aren't selling very well at all, there is no "range anxiety" – or the fear of running out of battery power, because a hybrid is still predominantly a combustion engine driven vehicle. There are also no issues with plugging your car into your home's electricity supply to recharge batteries overnight as a hybrid is completely self-contained. There are numerous stories about electric cars tripping fuses!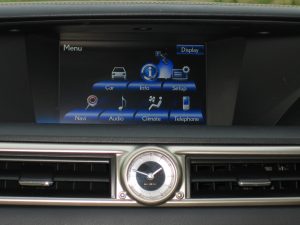 Of course, for company drivers the benefits of driving a hybrid car are highly appealing due to a favourable BIK rating of 19% in this case, a C02 figure of 141g/km and exemption from the London congestion charge if you visit the capital regularly.
So what's it like to live with? Easy and excellent, is the short answer. The driver of a hybrid car will find little or no difference in living with the car than they would an ordinary automatic, apart from a slightly smaller boot, because of the space needed to accommodate the batteries.
As with any of the Lexus range, the GS450 Hybrid in this Luxury spec is beautifully appointed. The tan leather seats provide an upmarket look and feel to the interior and dashboard top of my test car featured contrasting stitching.
I loved the analogue clock in the middle of the dash, and the large screen which acts as the car's control centre and is operated by a little joystick next to the gear selector, providing access to the sat nav, audio, climate and vehicle settings.
With an on-the-road price of £45,000, it's not cheap, but certainly stands favourable comparison with anything in this price bracket.
It's comfortable, quiet, refined, fast and effortless to drive. If you need to travel big distances, this GS450h will get you there in a relaxed state of mind. It wafts along in a way only the best luxury cars can and makes travelling a pleasure – even when you find yourself stuck in motorway traffic jams as I did on my way to and from Manchester Airport. Without the traffic, it cruises almost silently at motorway speeds and beyond, covering big distances effortlessly.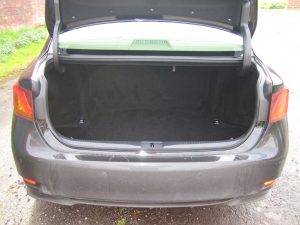 A button on the centre console allows the driver to select between an Eco setting, Normal or Sport, with each selection changing the hue of the dash display from a blue, to a green to a red in sport mode, which also changes the left-hand dial from its hybrid mode which shows charging, eco and power modes, to a normal rev counter.
Power is transferred to the rear driving wheels by an electric CVT gearbox which works on a belt system and is not usually one of my favourite types of transmissions, but as you would expect of Lexus, they have made it work well. Electronic sequential gears are created in the gearbox's sport setting and these can be manually selected using paddles mounted behind the steering wheel.
Drive the car with intent and the benchmark 0-62mph sprint is completed in a sports car rivalling 5.9 seconds and there's a potential top speed of 155mph, yet despite all this performance on tap, the car's official combined fuel consumption figure is 45.6mpg. During my test, it returned an average of 35mpg over a distance of 400-plus miles, which proves the hybrid technology does a good job of enhancing the economy of what is a large capacity petrol engine.
There are various graphics to watch, but my favourite shows whether the car is using its petrol engine, its electric motor to drive the wheels, or whether the wheels are recharging the battery. It's fascinating to watch and encourages you to try and drive it in battery mode.
If hybrid cars are your thing, they don't come any better than this Lexus GS450h – but there are some very good diesels around now, without the technological complexities of batteries and electric motors.
The choice is yours to make.
Rating: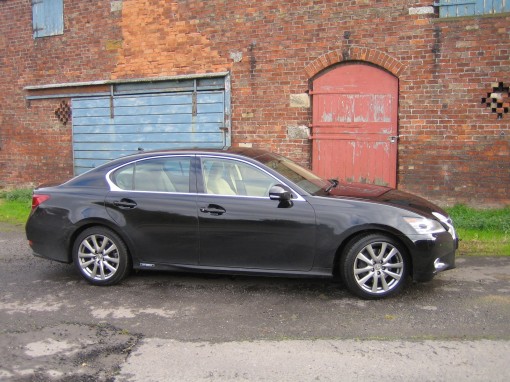 CLICK HERE and "Like" our Facebook page for regular updates and follow us on Twitter
THE VITAL STATISTICS
MODEL: Lexus GS450h Hybrid Luxury
Lexus GS RANGE: From 250 SE (£32,995) to 450h F Sport (£50,995).
ENGINE: 3,456cc, 286PS V6 24v petrol engine, driving rear wheels through E-CVT gearbox, plus two electric motors giving a total of 338bhp.
PERFORMANCE: Top speed 155mph. 0-62mph in 5.9 secs.
ECONOMY: City: 42.2mpg.
Country: 51.4mpg.
Combined: 46.3mpg.
Fuel tank: 66 litres.
CO2 EMISSIONS: 141g/km.
INSURANCE: Group 42.
PRICE: £44,995.
WARRANTY: 3 years/60,000 miles.
WEBSITE: www.lexus.co.uk
• All data correct at time of publication.