Renault, Dacia, Infiniti at Humberside Motor Group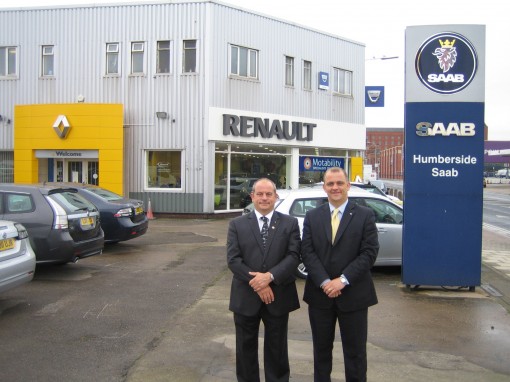 With major changes on both sides of the River Humber, it's an exciting time for Terry and Stephen Smith and their teams. DAVID HOOPER catches up with the latest developments at the region's newest motor group.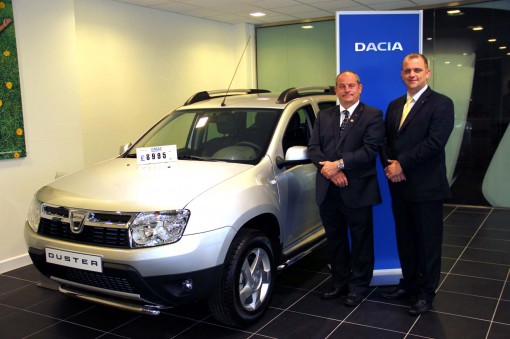 WITH the launch of a new company name, the addition of three major franchises, showroom makeovers and new signs everywhere, it's little wonder that father and son team Terry and Stephen Smith are busy boys at the moment!
When I caught up with Stephen at Humberside Motor Group's Victoria Street, Grimsby, showroom, the dealership was full of workmen putting the finishing touches to a major revamp before the latest range of Renault cars and commercial vehicles is put on display.
There is a real buzz of enthusiasm among the team who are clearly excited about the rapid progress the business is making in what for many in the motor trade, are challenging times.
As well as taking on the Renault franchise, on the north bank of the River, there are more exciting developments to report with the arrival of Infiniti, a luxury Japanese brand which is quickly developing a following in the UK, with an expanding and increasingly attractive range of vehicles.
In contrast, at the budget end of the market, the imminent launch of the Dacia brand (pronounced Datcha) is also causing quite a stir in the motor industry due to the almost unbelievable value for money the brand offers.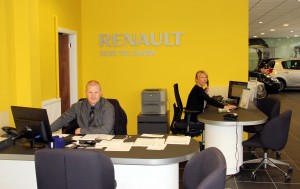 To reflect all of these momentous changes, Terry and Stephen have decided to rebrand their business which will now be known as the Humberside Motor Group, retaining the well-recognised Humberside identifier from the company's time as a Saab dealer.
Although Terry and Stephen are looking to the future with considerable optimism, they are determined to continue looking after their Saab customers as they have done for the last 33 years. The Saab signs are staying up and the business remains an authorised Saab repairer so they can service and maintain all of their customers' cars – they even have a few of the very last Saab convertibles built in Sweden available.
Now an independent company, Saab UK Parts has become well established in Britain, while the Saab factory itself has been bought by the Swedish Government which plans to build electric cars there. When they do, Stephen says the Humberside Motor Group will sell those as well.
The Renault brand has had something of a chequered history in the Grimsby area, but Stephen is adamant that the Humberside Motor Group's way of doing things will make the difference.
"We are a local family-run business and have built an excellent reputation for customer care and satisfaction. Those values will always be our top priorities," he said.
Impressed with the range of Renault cars they will be selling, Stephen enthused: "I love their trendy styling and I know how much the quality and reliability has improved in the last few years – it's something Renault has been working very hard on and it really shows.
"We are also offering the full range of Renault commercial vehicles under the Renault Pro+ programme which is designed to make sure that business and fleet customers have everything they need on one site, providing a 'one-stop shop' for  funding and after-sales solutions to keep local businesses on the move".
F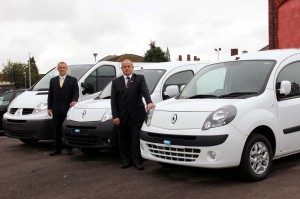 or the first time, the Humberside Motor Group will be selling electric vehicles from Renault's growing range. These include the Fluence ZE, the oddball Twizy and the exciting Zoe. There is also an all-electric Kangoo van, which is ideal for businesses operating a local delivery service for their customers.
Talking about the Infiniti brand, Stephen said: "I am very, very excited about Infiniti. It's a new, up and coming brand in the UK, and lots of people don't know about it, but it has been popular in America for 23 years.
"We will be the seventh Infiniti dealer in the country when our new showroom is completed. Initially, Infiniti only offered petrol engines, but has since added some very refined diesel engines to the line-up. Infiniti now has a three per cent share in Daimler and will soon be introducing some four-cylinder Mercedes-Benz BlueEfficiency engines to the range".
The Dacia brand may be new to Britain, but has proved very popular in Europe and beyond. Part of the Renault Group, the key to the company's success has been its philosophy of offering space and quality at an unbelievable price.
Initially, there will be just one model on offer, the Dacia Duster, a mid-sized SUV, priced from £8,995 to £15,000. It comes with a 3-year/60,000 mile warranty as standard, but this can be increased to 7 years and 100,000 miles for £850.
Sales executive Mark Scott, who specialises in Renault Commercials, has been with Humberside Saab for 13 years and is hugely impressed. "I've been in the motor trade for 30 years and have never seen a car so competitively priced as the Dacia Duster," he said.
"Our only concern will be getting enough of them as we are sure they will be in great demand".
For more information about the exciting developments at the Humberside Motor Group, telephone Grimsby (01472) 348527 or Hull (01482) 351129. Alternatively, visit the website www.humbersidesaab.co.uk