New Ford B-Max features easy-access sliding doors
ROAD TEST REPORT AND REVIEW: Ford B-Max MPV range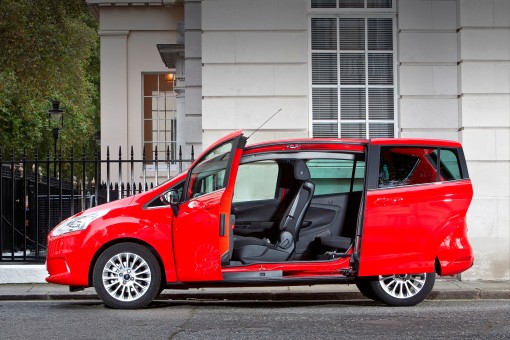 Featuring a clever sliding door design, TOM SCANLAN puts the new Ford B-Max range to the test.
So I'm at the dealer, standing by this new Ford B-Max. It's an MPV, quite small, nothing particularly special to look at. According to my brochure it's got a 1-litre three-cylinder engine. Therefore, even though this engine has won an engine-of-the-year award, it's going to be quite cheap.
Well, what's cheap? £12,000? £13,000? Oh my gosh, my price list says this particular B-Max – the Titanium 120PS Ecoboost, with only £400 of options on board, is going to cost me £18,595. But hang on, I look more closely at the price list… I can get a very basic B-Max for £12,995. This has a 1.4-litre 90PS petrol engine. It may be less powerful, and less fuel efficient, and chuck out a dirtier exhaust, but the price difference is significant.
The message here, then, is to check out very carefully all the options and exactly why you would want a particular type of B-Max.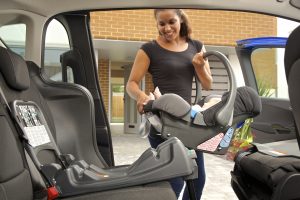 You've reached this stage because you've already seen the car's main point: its sliding doors. If dealing with tight spaces and easy access into the car are paramount, the B-Max can't be beaten.
Other makers have cars with slide-open doors, but the B-Max is unique in having no central pillar – normally, you'd find these on such cars just as you would with conventionally-opening rear doors. The result for Ford is a car that is very easy both to get into and out of the back of. The doors are very easy to open from outside or inside. The large side aperture, 1.5 metres, also means bulky objects can be put on board from the side and not just from the rear. 60/40 rear seat folding helps provide flexible accommodation and, for seriously long objects, the front passenger seat can also be folded flat. The boot floor is adjustable to allow an under-floor compartment for smaller, valuable items like lap-tops.
Ford's design has not compromised safety and the car has five Euro Ncap stars, following a rigorous regime of crash testing. A clever system ensures that, even without the B-pillar, the doors remain in place attached at the roof and floor lines. B-Max can also be fitted with Ford's Active City Stop system (at a very reasonable £200), helping drivers to avoid collisions with stationary or slow-moving traffic up to 10 miles an hour.
Other safety features include ESP (Electronic Stability Programme) and seven airbags: curtain bags along the entire length of the cabin, Thorax side airbags and of course bags for both front seats. The B-Max is the first Ford to have de-activation of the front passenger airbag should a rear-facing child seat be in place; a switch on the instrument panel does the job.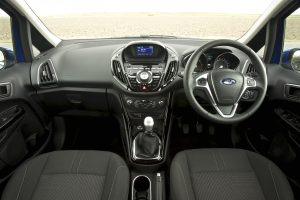 Driving the B-Max is up to Ford's usual high standard. It is easy and enjoyable. The driving seat is quite high up, helping the all-round visibility. Nice touches inside include a useful ceiling-mounted mirror that enables you to keep an eye on kids in the back. The cabin is smart without being gimmicky.
Various engines are available. The 1.0 litre Ecoboost, which comes with a choice of two power outputs, 100 and 120 bhp both enable the car to pull away well and are very smooth; in fact, of all the B-Max engines, the 120 bhp three-cylinder is the quickest, getting the car up to 62 mph in 11.2 seconds.
With start/stop, the 114 grams emission rating means only £30 a year in road tax.  This would seem to be the best choice. I also tried the 1.6 TDCi diesel; again, very easy to drive, with an excellent five-speed gearbox, pleasant steering and a comfortable ride. This might be the choice when it comes to overall fuel consumption.
On my drive, the car's trip computer recorded 51.7 mpg over a good variety of road and traffic conditions; the official combined cycle figure for this engine is 70.6, compared with 55.4 and 57.7 for the respective lower – and higher-powered Ecoboost engines. The 1.6 diesel would cost £10 less in road tax. There's also a 1.5 diesel.
Depending on the specification range you go for, options include Ford's SYNC communications (£250). This enables hands-free communications from and to the car at quite a sophisticated level – worth exploring if you like to be available at all times!
Automatic gearboxes are only on offer with the 1.6 petrol engine.
The cheapest B-Max is £12,995. Prices rise to £18,995 for the 1.6 TDCi Titanium. The 1.0-litre cars start at £16,195.
Rating: