Audi A3 Sportback road test: We look at latest models
ROAD TEST REPORT AND REVIEW: Audi A3 Sportback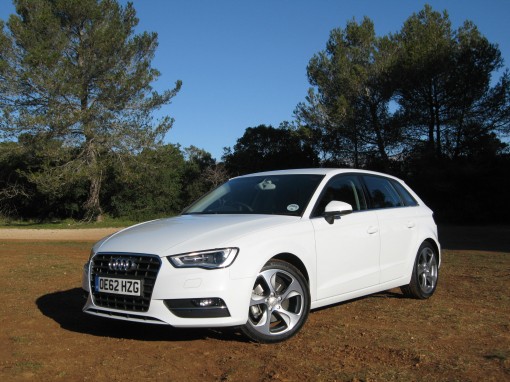 As the latest Audi A3 Sportback hits the showrooms, MARTYN COLLINS drives a selection of models from the new line-up.
THE name Sportback, alongside Avant, has become a byword for all practical Audi models. Well, now it's back on the exceptionally successful A3. On top of totally new exterior and interior styling, the new A3 Sportback boasts a longer wheelbase, more boot space, plus major advances in quality, technology, efficiency and driver appeal.
The new A3 Sportback has now arrived at dealers, with the choice of just one turbodiesel engine – a 2.0-litre TDI powerplant with 148bhp and two TFSI petrol engines in 1.4-litre (120bhp) and 1.8-litre (178bhp) sizes.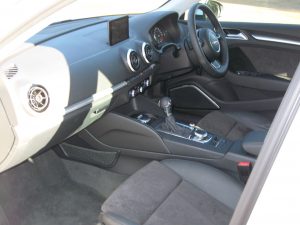 The 1.4-litre petrol and 2.0-litre TDi diesel engines are fitted with six-speed manual transmission, although seven-speed S-Tronic is available as an option. The 1.8-litre petrol is only available with S-Tronic transmission.
A 1.6-litre TDI diesel, plus 1.2-litre and 1.4-litre TFSI petrol engines will be added later this year. Prices for the cheapest SE model start at £19,825.
Like the three-door before it, the A3 Sportback has attractive metalwork.
At the front, there is the latest version of the Audi family single-frame grille and distinctive xenon headlights, with a solid band of LED driving lights (standard on S-Line models optional on others).
Probably most different in profile, the latest A3 Sportback still has a sharp belt, or as Audi calls it, the 'tornado' line. This gives the area below the window line a crisp definition; on top of this there's a cut out above the sill giving a dynamic look.
What marks out the Sportback over the three-door, are the more upright rear roof pillars and quarter lights.
At the back of the A3, there are split rear lights which can be optionally LED lit, a sculpted three-dimensional family look to the boot and a distinctive lower diffuser with twin rear exhaust pipes for TDi diesel models.
Move inside and the cabin has Audi's usual vault-like build quality, but the design, like the exterior, is clean and modern. A development of the wing concept first seen on the A1 supermini, the distinctive circular air vents represent the jet engines and are my favourite part of the interior design. I love how they operate and the fact that if you pull and push, they can adjust how the air is diffused throughout the cabin.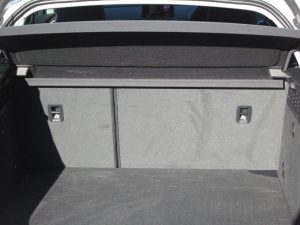 Other neat, high quality features of the new A3 cabin includes the well-weighted switchgear and the super thin infotainment screen that's fitted to all models.
Audi are well known for their interior technology and this screen is part of the user-friendly Multi Media Interface. It controls most of the A3's functions via a central control dial, that now neatly doubles as a touch pad.
There's plenty of space in the front of the A3 and with the huge range of adjustment for the seats and steering column, all will be able to get comfortable. The more upright design and 58mm of extra wheelbase, means rear headroom and legroom are more than adequate too.
Move to the boot and the Audi now has 380 litres, a full 15 litres more than the three-door. The A3's load space isn't just about the extra room, there's also a clever adjustable load floor that can lower the lip and makes a completely flat area when the split rear seat is folded.
Standard equipment for entry-level SE comes with 16-inch alloys and air conditioning. Sport models add dual-zone climate control and sports seats. Whilst the range-topping S Line has 18-inch alloys and part-leather upholstery.
What's it like to drive? I started with the 2.0 TDi, with 108g/km CO2 emissions and 67.3mpg Combined fuel consumption.
Generally a smooth, torquey engine. There is some typical diesel clatter at start and idle, but thankfully at speed it remains pleasantly refined.
I then moved on to the smallest petrol, the 1.4 TFSI with 123g/km emissions and 53.3mpg fuel consumption. I tried the manual version first, then moved on to the S-Tronic auto. Compared to the diesel, this engine feels punchier and was best matched with the slick six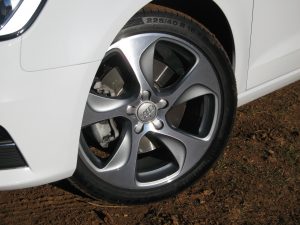 -speed manual gearbox.
Finally, I drove the fastest A3 Sportback, (well until the S3 arrives later this year), the 1.8 TFSI. Whilst there's no doubting the performance, I can't feeling that in day-to-day use there would be little between this and the 1.4. I also found the S-Tronic transmission clunky with this engine, I think it would be interesting to try it with a manual.
The reduction in weight is obvious in the A3 Sportback's keener drive. On all models, the steering is light though thankfully not totally devoid of feel. Although I found it difficult to tell the difference between the steering modes of the new Drive Select system, fitted as standard on the Sport and S Line and optional on the SE.
The A3 Sportback's weight loss also means that this car feels very agile in corners. Interestingly all the cars we drove at the launch were on standard suspension, so the ride was refined even on the biggest 17-inch alloy wheels.
Sports and S Line suspension can now be substituted for standard suspension on the new A3; this is sure to please buyers that liked the S Line looks but not the rock hard ride. The handling is best described as comfortable and predictable, with body roll well contained.
So, with A3 Sportback, buyers would appear to be in a win-win situation. There's more interior space, a bigger boot, a wide choice of petrol and diesel engines and it's a good drive too. I just wish the five-door styling looked as sharp as the three-door.
Words and pictures: Martyn Collins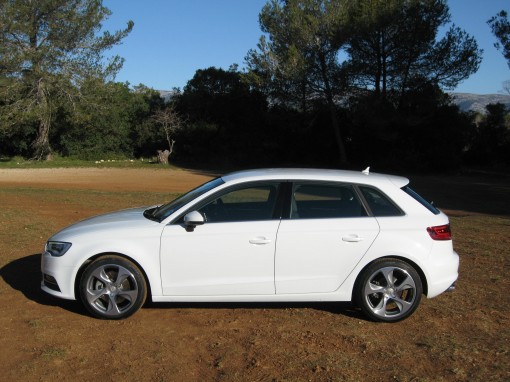 Rating:





THE VITAL STATISTICS
Model: Audi A3 Sportsback
Body styles: 5-door Hatch
Engines: 90bhp 1.4-litre, 75bhp 1.9-litre TDi, 148bhp 2.0-litre TDi
Trim grades: SE, Sport and S Line
Prices: from £19,825
In the showroom: Now
Website: www.audi.co.uk
CLICK HERE and "Like" our Facebook page for regular updates and follow us on Twitter