Mini Cooper S Paceman is latest new model in a burgeoning brand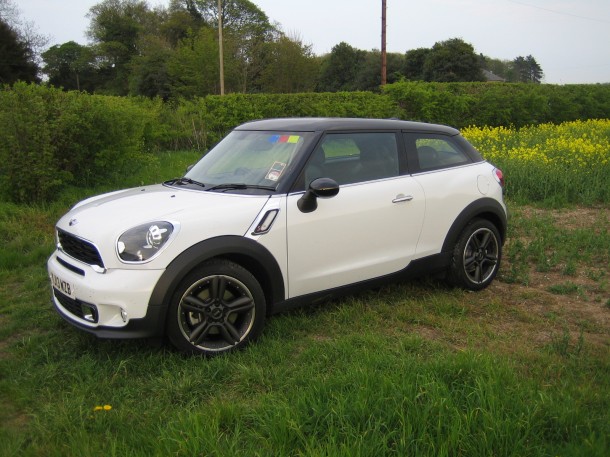 Mini Cooper S Paceman road test report and review – As Mini adds yet another bodystyle to its burgeoning brand, DAVID HOOPER puts the new Paceman through its paces.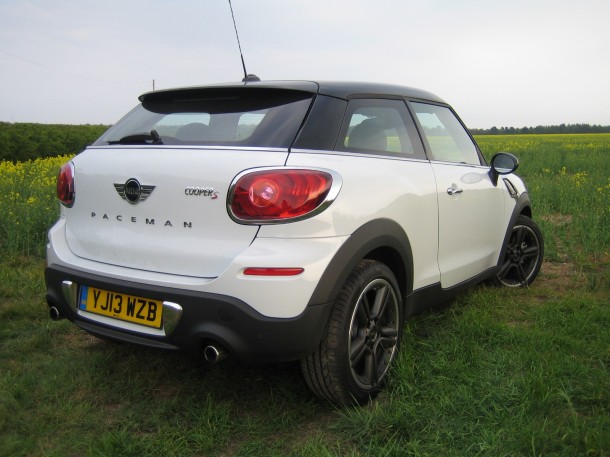 LONG gone are the days when buying a Mini was a simple affair with just one bodystyle to choose from. Even then, when the BMW Mini first went on sale, there were so many options and packs to personalise your purchase indecisive sorts could dither for days trying to decided what to order.
Today it's even more complicated. Mini has morphed from a three-door hatchback into an entire brand and this smart-looking Paceman is the latest to join the line-up.
Based on the high-riding Countryman, this new Paceman is a much better looking car, with its coupe-like sloping roofline, and attractive 18in alloy wheels which were an option on this model.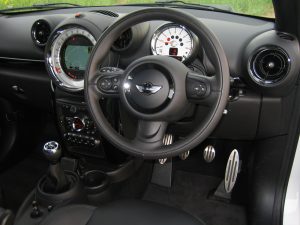 You sit higher than in the "standard" Mini, which makes getting in and out a bit easier, just as well, because the long doors can force you into doing impressions of a contortionist in narrow parking spaces.
A strict four-seater, the interior will be familiar to fans of the brand, with a big central dial which on this car included a sat-nav system in the middle of it. The rev counter and trip computer sit perched atop the steering column in traditional Mini style.
At the back, the tailgate lifts up to reveal a useful sized boot, which can be enlarged by folding down the rear seats when needed which are divided in a 50/50 split.
There are petrol and diesel versions of the Paceman, but my test car was the sporting Cooper S model, one step down from the full-blown John Cooper Works model, or JCW as it's known to its friends.
Its 1.6-litre turbo-charged engine packs an impressive 184bhp punch, which surges through the drive train when the loud pedal is pressed. There's a sportingly rasping sound from the twin exhausts which stick out of each corner of the car as it passes the benchmark 62mph from a standing start in just 7.5 seconds on its way to a top speed of 135mph (where allowed, of course).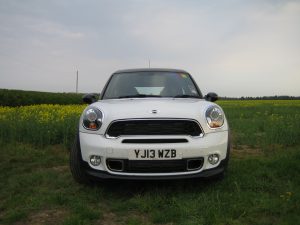 The ride is firm, but not uncomfortable and the handling is so pointy its better than pin-sharp, but the steering is so responsive that the slightest touch prompts a reaction from the car, which does make it feel a bit on the twitchy side, and it's high ride height, combined with stiff suspension means the front wheels can break traction with the road surface when you're accelerating enthusiastically out of a corner, or off a roundabout, but the traction control keeps everything in check.
You have to feed the power in progressively to get the best from this car, but there is plenty of grip through the corners and it's genuinely good fun to drive quickly.
During my test, the car returned an overall average of 36.2mpg over a distance of 443 miles, which included all types of roads and driving conditions, which for this kind of performance, is quite respectable in my opinion. No doubt, the Stop/Start system, which turns the engine off in traffic jams, made a good contribution to that.
What you see with a Mini isn't really what you get at all. Allow me to explain. The basic price for this car is £22,355 on the road, but there is such a long list of optional extras and packs which have been specced to make this Mini the car you see before you, it's total price is another £6,670 which makes it a very nice car, but I'm not sure about paying over £29,000 for a Mini.
Whatever your budget, I think the Mini Paceman is one of the better looking additions to the brand and I thoroughly enjoyed my few days driving it.
CLICK HERE and "Like" our Facebook page for regular updates and follow us on Twitter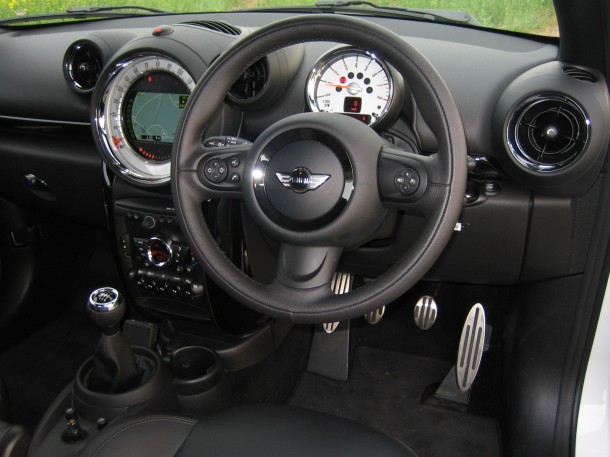 Rating:





MODEL: Mini Cooper S Paceman.
MINI PACEMAN RANGE: From Cooper 3dr (£18,975) to John Cooper Works ALL4 Auto 3dr (£30,740).
ENGINE: 1598cc, 184bhp four-cylinder petrol engine, driving front wheels through 6-speed manual gearbox.
PERFORMANCE: Top speed 135mph. 0-62mph in 7.5 secs.
ECONOMY: City: 37.7mpg.
Country: 52.3mpg.
Combined: 46.3mpg.
Fuel tank: 47 litres.
CO2 EMISSIONS: 143g/km.
INSURANCE: Group 30.
PRICE: £22,355 (£29,025 as tested).
WARRANTY: 3 years/Unlimited miles.
WEBSITE: www.mini.co.uk
• All data correct at time of publication.