Conti winter tyres A-Class above when the snow falls
Having driven a car on winter tyres for the first time on UK roads, DAVID HOOPER says the difference in grip levels on packed snow and ice is dramatic!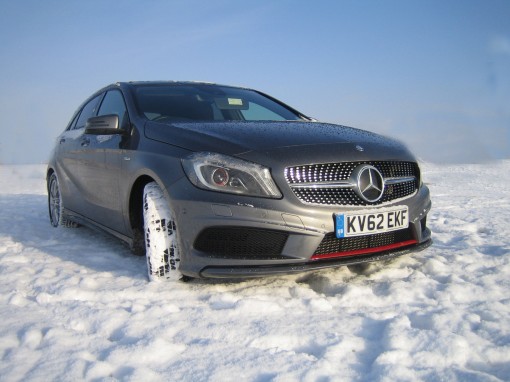 AS freezing snowy conditions cripple the country, for once I've got the right car at the right time – because this week's test car arrived sporting a set of Continental winter tyres.
My test car this week is the excellent new Mercedes-Benz A-Class. It's an A250 BlueEfficiency Engineered by AMG and has a seven-speed automatic gearbox, but more of that when the roadtest goes live on the site in a week or two.
The car was only delivered yesterday – the day after a scary drive on roads which were covered with a packed layer of ice. It was so slippery, that when I stopped the car on a main A-road, it slid sideways into the gutter.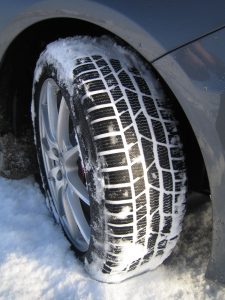 The difference between driving that car and this is huge. It has little to do with the car, but everything to do with the Conti Winter Contact 205/50/R17 tyres fitted to the A-Class.
Winter tyres use a softer rubber compound and a bigger block, or tread pattern, which is designed to keep itself clear of snow.
The tyres come into their own when temperatures drop below 7 degrees. The softer, more flexible rubber compound provides far greater grip on snow and ice as a short drive around a few snow-packed side roads quickly proved.
The braking and steering performance was far superior than in a similar sized new car I was driving on Monday when the snow first arrived. Both models are front wheel drive and both have the latest safety aids, but the Mercedes, on its winter tyres is a much easier and obviously safer car to drive in these conditions.
In Germany winter tyres now have to be fitted by law, at least on the driving wheels, between October and March, and it is recommended in many other parts of Europe.
Several friends I know who regularly drive across Europe in winter to the ski resorts have banged on about them for years, adamant that they make a huge difference to the way their cars drive when the temperatures plummet.
Many motor manufacturers now also fit winter tyres to their demonstration fleets in the winter months. Having driven a car on winter tyres in fresh and packed snow for the first time, I can now see why.
They are not cheap, and you have to store them in the summer months, although some tyre companies or dealerships will do this for you if you don't have space at home, for a fee, but having now experienced the difference for myself, if you use your car a lot in the winter months I would definitely recommend having a set fitted.
We're really not talking about a tiny difference most people won't notice – trust me, on packed snow and ice it's a massive difference.
If you can't afford a full set, then you could go for just two tyres on the driving wheels – it will certainly help, especially if your car is rear wheel drive.
Click here for more on winter tyres and winter driving.