Kia adds Sportswagon to its popular cee'd range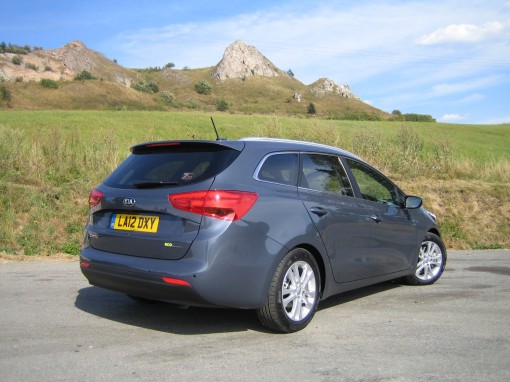 Wheelworldreviews editor DAVID HOOPER travels to Slovakia to drive Kia's new cee'd Sportswagon and is impressed with the country and the car.
THE new Kia cee'd hatchback impressed the motoring world with its big jump upmarket and three months on, the company is introducing its new Sportswagon which is on sale at Kia dealers now.
The new model replaces the cee'd SW from the previous model range. Although the name has changed, Kia admit that it actually means the same, but reckon it just sounds more upmarket.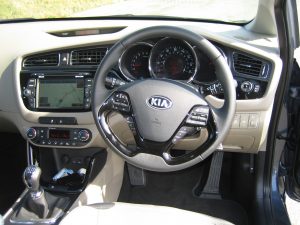 The company is hoping it will build upon its success in the UK fleet and business market that the SW enjoyed and to that end, with most sales expected to be in this sector, only turbodiesel powered Sportswagons will be offered in the UK.
Originally unveiled with the hatchback at the 2012 Geneva Motor show, the Sportswagon was designed and engineered at Kia's Frankfurt design studios exclusively for the European market and is built at the company's Žilina plant in Slovakia.
I travelled to Slovakia to drive the latest addition to the range, and drove up into the High Tatras Mountains, a beautiful region in a surprisingly pretty part of the country, just south of the Polish border.
The cee'd Sportswagon is a very smart looking car – respected designer Peter Schreyer has done another fine job. It measures up at 15mm longer than its predecessor, has slightly less interior space, yet can still carry more luggage than many of its rivals – 528 litres  with the seats and load cover in place, and up to 1642 litres with the 60/40 split rear seats folded down.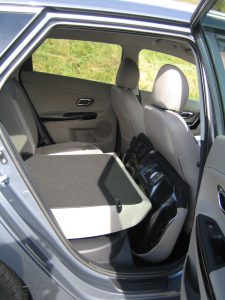 Some thought has clearly been given to the load area and the boot floor is flush with the tailgate opening – it may sound obvious, but many manufacturers fail to achieve this, so well done Kia on that one. It makes loading and unloading the car so much easier.
There is also some underfloor storage space and some handy side compartments. It also comes with a retractable luggage cover, a boot light and a 12V socket as standard, while plusher models get aluminium sliding luggage rails. Roof rails are also standard across the range.
I tested two versions of the car. The first was the 126bhp 1.6-litre engine with top spec trim. The interior has a premium quality feel that will surprise many who haven't looked at Kia for a while. It easily rivals anything in this class, while the lower-spec models, while still of good quality, look and feel more budget thanks to lots of black plastic adorning the cabin.
On the road, the Sportswagon drives quite well and offers a comfortable ride, but there was a bit of harsh rattling from the engine on the over-run on the car I tested. It also tended to bog down a little due to the maximum torque of 260Nm becoming available at a relatively high 1,900rpm. Once you get used to its characteristics it's fine – it just needs an extra gear change to get it moving.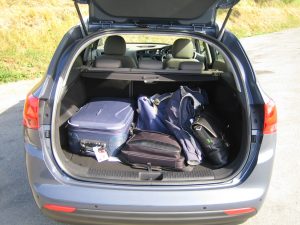 I actually preferred the way the 1.4-litre CRDi with 89bhp drove. With its 220Nm of torque becoming available at a lower 1,500rpm, it pulled much better from low speed, although due to different wheels and tyres, the ride wasn't quite as cossetting.
Both engine variants are equipped with six-speed manual gearboxes, while the 1.6 engine has the option of a six-speed auto as well.
Manual models are fitted with Kia's Intelligent Stop & Go (ISG) fuel-saving, emissions-reducing engine stop/start technology.
During our tests, the 1.6-litre car returned 54.6 mpg while the 1.4 returned an impressive 63.7mpg over a 90-mile drive – and while driving steadily, we weren't trying to be particularly economical.
The 1.4-litre cee'd Sportswagon has a CO2 emissions figure or 109g/km, which means a Benefit-in-Kind (BIK) taxation rate of 15 per cent in 2012-13. Manual 1.6-litre versions, with CO2 emissions of 116g/km, fall into the 17 per cent BIK band, and are almost as sparing in their use of fuel, with an official combined economy figure of 64.2mpg.
Prices start from £16,895 and rise to £24,795.
Kia's Maintenance and insurance costs are also competitive.
Rating: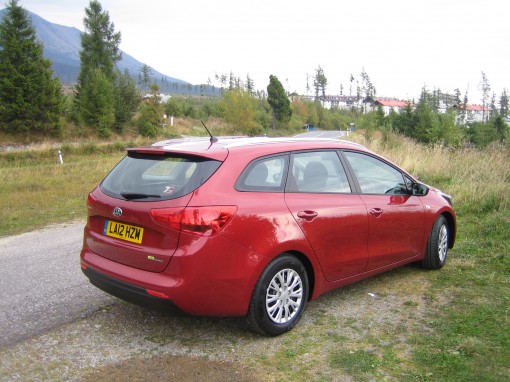 THE VITAL STATISTICS
MODEL: Kia cee'd Sportswagon
BODY STYLES: 5-door estate
ENGINES: 1.4 CRDi (89bhp) or 1.6 CRDi (126bhp)
TRIM GRADES: 1, 2, 3, 4
PRICES: From £16,895 to £24.795.
IN THE SHOWROOM: Now
WEBSITE: www.kia.co.uk
ο All data correct at time of publishing.