Isuzu D-Max Eiger Double Cab 4×4 road test
ROAD TEST REPORT AND REVIEW: Isuzu D-Max Eiger Double Cab 4×4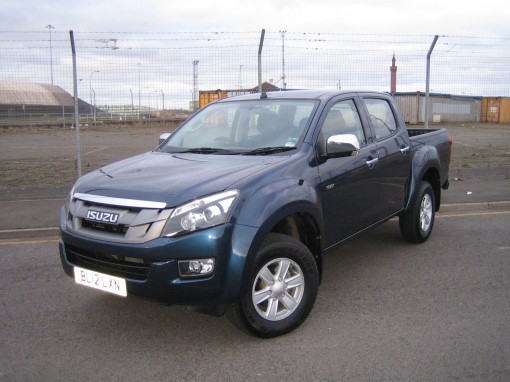 Tough enough to get you and your kit up to base camp, DAVID HOOPER road tests the Isuzu D-Max Eiger.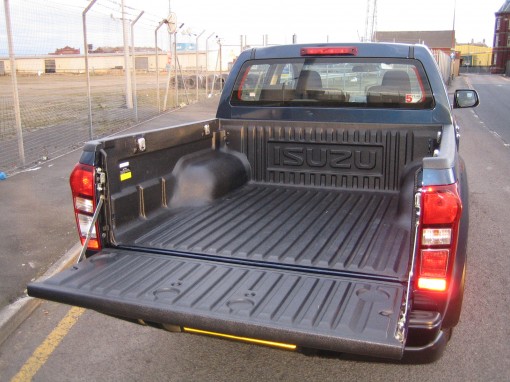 PICK-UP trucks are debatably the ultimate dual-purpose vehicle – ideal for builders who need to transport a pile of bricks and a wheelbarrow in the back, but also ideal for active families, or people who like to get a bit off the beaten track at the weekend.
THE Isuzu D-Max has the same number of seats as your family car, yet has more carrying capacity by far and can make light work of a load of mountain bikes, a couple of jet skis perhaps, or a ton of camping kit.
These pick-up trucks have become something of a fashion statement with business owners who can claim back the VAT through their businesses, making them quite an attractive proposition.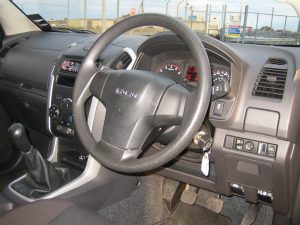 Similar vehicles come in the form of the Mitsubishi L200, Toyota Hilux, Nissan Navara – even Volkswagen recently joined the fray with its Amarok. They really can look attractively macho with a few bits of added chrome bling, but the Isuzu is a bit more workaday than weekend transport.
It looks smart enough, has a huge load area which is accessed by a drop-down tailgate (which is surprisingly heavy for car drivers like me!) and is lined by a tough plastic and comes complete with lashing hooks strategically placed around the load area.
There is a 10-model range of the D-Max in the UK, with inspiring names like Yukon and Utah further up the range, the latter coming with an enclosed load area, and this Eiger model I've been testing, which is the first of the more luxurious vehicles, leaving the single and double cab models at the utilitarian end of the model line.
The 2.5-litre engine is a bit agricultural by modern car standards, but you do get the impression that, even if it couldn't quite get you to the top of the Eiger, it would have little trouble getting you and your supplies at least to base camp!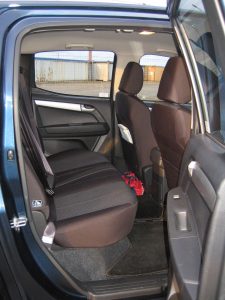 If you don't want the full 4×4 version, there are two-wheel-drive single cab models in the range, double cabs like this one, which can seat up to five in reasonable comfort, or the full-blown 4×4 roughty-toughty model I've been testing.
The Eiger runs in two-wheel drive most of the time, with the 4×4 system activated by the twist of a dial near the gear selector, with the system also including a diff lock if the going gets really treacherous or challenging.
The ride quality is acceptable for this kind of vehicle, but if you're thinking car levels of comfort, you'll be disappointed. It tends to "bounce" quite a bit, but you have to remember that the D-Max is designed to carry lots of "stuff" in the back, which would weigh down its chunky springs and make the ride that much more compliant.
Once on the move though, it's surprisingly comfortable and will cruise happily at motorway speeds without complaint for hour after hour.
It can carry around a tonne in the back, and tow anything up to three tonnes, so long as the trailer has brakes, so this truck is one tough customer – so much so that it reminds me of the Tonka toys I used to have as a kid!
Inside, there is lots of black plastic, but on the plus side, it's quick and easy to wipe down. There are door pockets you could mix cement in and two gloveboxes, a central storage bin and even a compartment on the top of the dash to put things in.
The seats are comfortable, you get air conditioning, remote central locking, a radio CD player and electric mirrors which are heated, but rear parking sensors, which would have been a great help are a cost option and come with a reversing camera and sat nav for an extra £900.
If you want a tough, no frills pick-up, you will find it in Isuzu's D-Max range – if you want something a little more luxurious, you will find that too – and all at prices which won't break the bank – especially if you run your own business.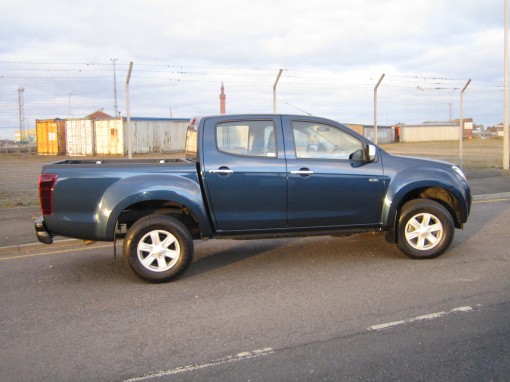 Rating:





THE VITAL STATISTICS
MODEL: Isuzu D-Max Eiger Double Cab 4×4.
Isuzu D-Max RANGE: From Single Cab 4×2 (£13,729 + £2,746 VAT) to Utah Double Cab Auto 4×4 (£21,229 + £4,246 VAT).
ENGINE: 2.5-litre, 163bhp four-cylinder diesel engine, driving four wheels through 6-speed manual gearbox.
PERFORMANCE: Top speed 112mph. 0-62mph in N/A secs.
ECONOMY: City: 31.7mpg.
Country: 43.5mpg.
Combined: 38.2mpg.
Fuel tank: 69 litres.
CO2 EMISSIONS: 194g/km.
INSURANCE: Group 10.
PRICE: £17,729 + £3,546 VAT.
WARRANTY: 5 years/120,000 miles.
WEBSITE: www.isuzu.co.uk
• All data correct at time of publication.