Honda Civic e:HEV road test review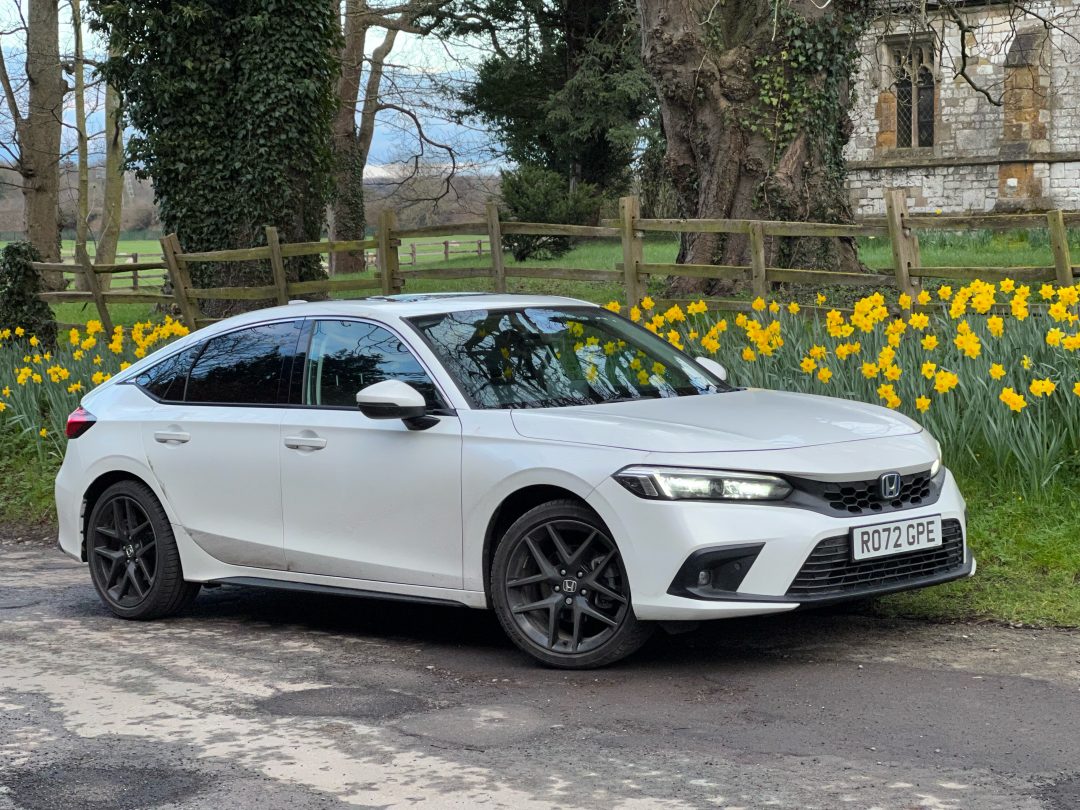 Honda Civic e:HEV road test review: The 11th generation of the Honda Civic has moved upmarket. DAVID HOOPER has been having a look at the latest model.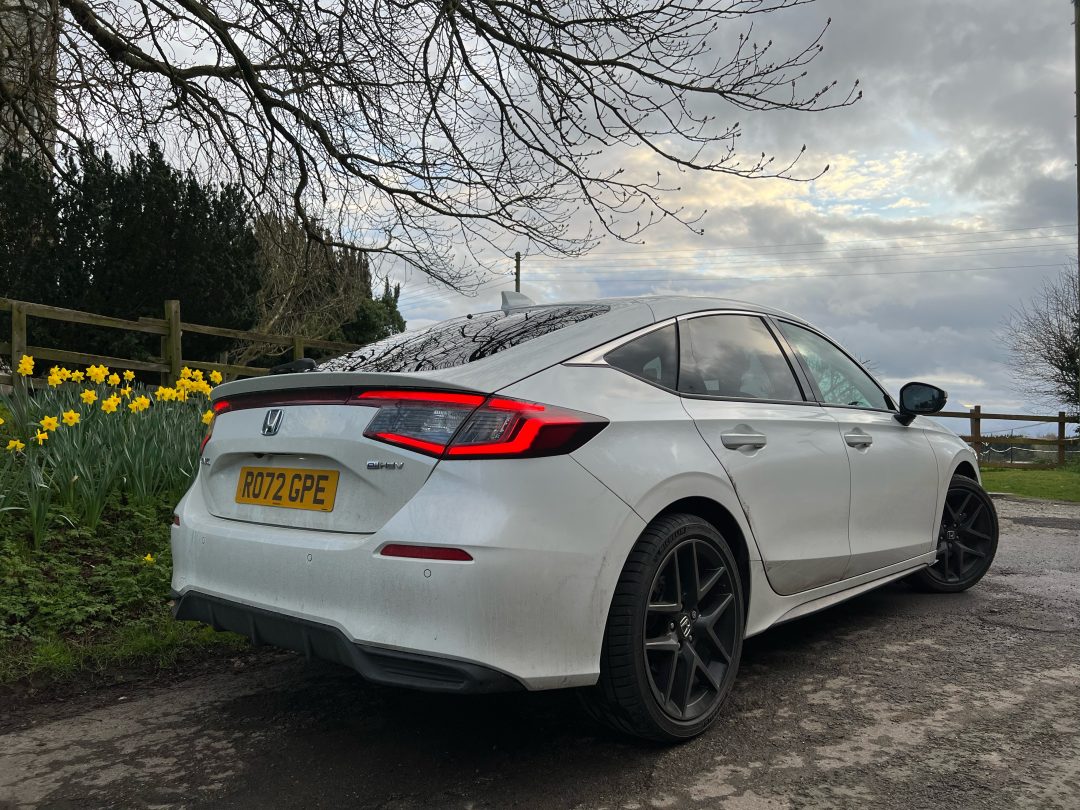 THIS latest incarnation of the Honda Civic has been winning high praise from the motoring press – and deservedly so.
It's a great looking car, it's spacious, drives very well is economical to run and has an upmarket cabin, all of which is reflected in its top end pricing in its class.
Incredibly, this is the 11th generation of the Honda Civic which lays claim to being one of the world's best-selling cars having notched up 27 million sales globally.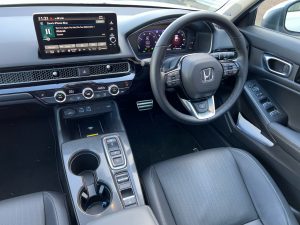 In Europe, it's only offered in self-charging hybrid form, with its naturally aspirated 2.0-litre petrol engine mated to two electric motors and a battery pack. The highly efficient engine is coupled to an excellent CVT gearbox – and that's not something you'll hear me say very often about CVTs, or Continuously Variable Transmissions! This one does a good impression of a proper gearbox, complete with gears, even though CVTs don't actually have gears.
The interior of the Honda Civic is well presented and has a premium feel to it, combined with some nice design touches. I particularly liked the honeycomb insert that runs the width of the dash and conceals the air vents which is something a bit different and a nice touch.
The dashboard top and door cards are made predominantly from moulded plastics and are soft to the touch. The centre console features a carbon fibre effect trim which also looks smart.
The screen that sits on top of the dashboard is home to all the key features including wireless Apple CarPlay which is a real boon and means you don't have to actually connect your car to your phone with a cable. There is also a magnetic charging device in the centre console which will keep your phone topped up if you're using in-car navigation via CarPlay or Android Auto.
The gear selector is something a bit different with a series of buttons to select drive, neutral reverse or park and offers a different take on the traditional set-ups. Below that is a drive mode selector which gives you a choice of eco, normal sport or individual settings, should you prefer.

The seats look smart and are nicely designed, however, a couple of my passengers commented on the short seat bases which don't provide enough support under the back of your knees which led to numb bums on a long journey, although they did like the panoramic glass sunroof, which is lovely as the spring weather starts to take hold and floods the car with light.
The new Honda Civic, as you would expect, comes with all the mod cons, including radar cruise control, lane keeping assist, emergency braking etc, etc – but I did find it a little intrusive at times, particularly the lane keeping system which keeps beeping at you in town traffic unless you turn it off.
I also discovered another of my pet hates which is the indicators flashing when the brakes are firmly applied – it is designed to warn traffic behind of an emergency stop, but I think it activates too soon and flashes the indicators well before the ABS is activated when driving enthusiastically.
During my test of around 350 miles, which saw off the best part of the tank full of fuel, the car returned an average of 52.2 mpg which is quite good for a 2.0-litre petrol engine, so the hybrid system obviously works well using the electric battery at low speed to reduce fuel consumption. The hybrid system also recuperates energy into the battery and as you lift off the throttle, gathering up energy as you slow down. Two paddles behind the steering wheel can also be used to adjust the level of energy regeneration going into the battery.
This latest Honda Civic not only looks great, it's good to drive, too, and economical thanks to its hybrid technology. It's definitely worth a look if you fancy something different to your Ford Focus, Vauxhall Astra or BMW 3 Series!
Rating:





If you like this, read our review on the HR-V Sport
THE VITAL STATISTICS
MODEL: Honda Civic e:HEV Advance
ENGINE: 1993cc, 143PS four-cylinder petrol engine, driving front wheels through e-CVT gearbox.
PERFORMANCE: Top speed 112 mph. 0-62mph in 8.1 secs.
ECONOMY: City: 62.8mpg.
Country: 62.8mpg.
Combined: 56.5mpg.
Wheel World test average: 52.2mpg
CO2 EMISSIONS: 114g/km.
FUEL TANK: 40 litres.
PRICE: £35,300
WARRANTY: 5 years/90,000 miles
WEBSITE: www.honda.co.uk/cars
• All data correct at time of publication.