Freelander 'ideal car when weather gets nasty'
LAND ROVER FREELANDER ROAD TEST
With freezing conditions just around the corner, wheelworldreviews editor DAVID HOOPER says Freelander drivers will have little to worry about this winter.
WITH September's Indian summer now behind us, autumn is here, the leaves are falling off the trees, and our roads are becoming more slippery, but if the weathermen are to be believed, worse is to come – and soon.
A harsh winter is forecast and nature's harvest has been plentiful this year, another sure sign of a bad winter, say the traditionalists. Any walker will have seen the trees, bushes and hedgerows laden with berries and fruit, so it's time to turn our thoughts to coping with bad weather.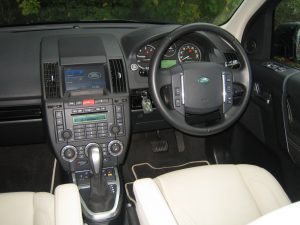 Last year's heavy snowfall brought the country grinding to a halt yet again, and this year will almost certainly see a repeat as the first snowfall of the winter turns our roads into skating rinks. How long will be, I wonder, before we see the first news reports about shortages of grit to put on our roads?
Drivers of BMW and Mercedes cars will again star in news reports as their rear-wheel-drive vehicles become helpless in the slippery conditions, but there is an alternative, it's just as luxurious, and it's built in Britain.
Land Rover's Freelander is built at Halewood, on Merseyside, and the model I've been testing this week is every bit as luxurious as its expensive German rivals, but unlike them, is far more likely to be able to get the kids to school, or you to work, when the weather gets chilly. It even has a heated windscreen to melt away the morning frost.
Thanks to its permanent four-wheel-drive, it is also inherently safe on wet or greasy roads, and because you sit higher than most drivers, you get a much better view of what's happening around you.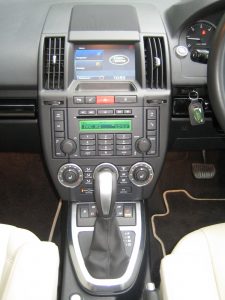 I'm a big fan of the Land Rover. No longer is it an agricultural workhorse, although any of the range will fulfil that role with ease. It is now a refined, luxurious car that looks equally at home parked outside the swankiest of hotels, or up to its axles in mud.
My test car came in a lovely green colour, with contrasting cream leather upholstery which looked gorgeous, and was very comfortable to sit on and travel in. There is plenty of interior space and generously proportioned boot, so it can take all your clobber with room to spare.
On the HSE model I've been driving, the centre console comes with a built-in touch-screen sat-nav system, which can take you off road as well as on. Below it sits a huge bank of buttons, knobs and dials which control everything from the car radio, to Land Rover's excellent Terrain Response system, which adjusts the car to cope with whatever off-road conditions you are tackling, all at the twist of a dial. It's superb, easy to use and very effective.
This Freelander was powered by a smooth and impressively quiet 2.2-litre diesel engine, which during my test, returned around 35mpg overall, which isn't too bad for what is quite a heavy car.
The automatic box changed gear very smoothly, and the performance was impressive enough, with a 0-62mph time of 9.5secs and a top speed of 118mph.
The suspension set-up is fairly soft and cushions everything from rutted tracks to pot holes, but is firm enough to provide good body control. Turn into a corner at speed and the car will lean slightly before settling into the bend. When you get used to it, it's actually quite an endearing characteristic of the Freelander, and the grip levels, even on wet roads, are impressively reassuring.
The car I tested also came with Bluetooth phone connectivity to keep you legal, cruise control, and an Alpine stereo system, which sounded superb when you turned up the chunky volume button.
The Freelander is a brilliant car – it looks great, drives great, and is more likely than most to get you where you want to go, whatever the weather may throw at us this winter.
CLICK HERE and "Like" our Facebook page and here to follow me on Twitter
Rating:





THE VITAL STATISTICS
MODEL: Land Rover Freelander 2 2.2 SD4 HSE 5dr.
FREELANDER 2 RANGE: From 2.2 eD4 S (2WD) 5dr (£22,005) to 2.2 SD4 HSE 5dr (£36,260).
ENGINE: 2179cc, 190PS four-cylinder engine, driving four wheels through 6-speed automatic gearbox.
PERFORMANCE: Top speed 118mph. 0-62mph in 9.5 secs.
ECONOMY: City: 32.5mpg.
Country: 49.6mpg.
Combined: 40.4mpg.
Fuel tank: 68 litres.
CO2 EMISSIONS: 185g/km.
INSURANCE: Group 26.
PRICE: £36,260.
WARRANTY: 3 years/Unlimited mileage.
WEBSITE: www.landrover.com
• All data correct at time of publication.