Ford Fiesta 1.5 TDCI – just how economical is it?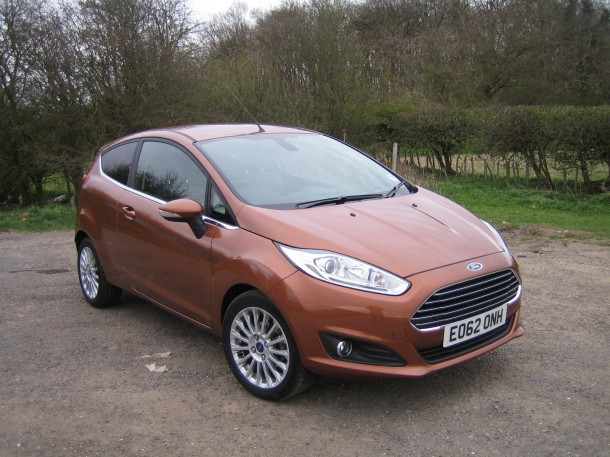 ROAD TEST REPORT AND REVIEW: Ford Fiesta 1.5 TDCI – It may look a bit like a little Aston Martin, but this model doesn't go like one. DAVID HOOPER puts the Ford Fiesta 1.5 diesel to the test.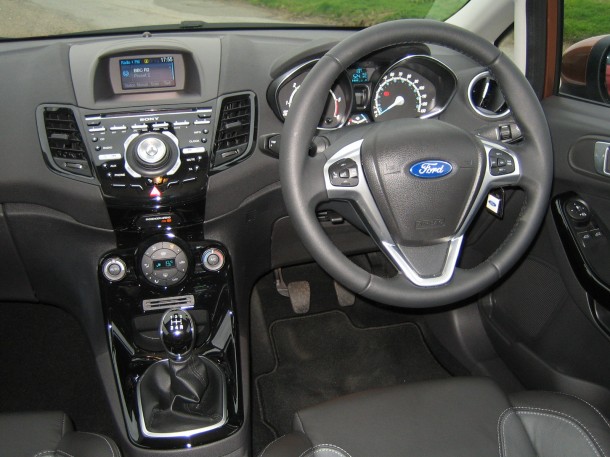 I'M about to make you feel old – can you believe that it's 36 years since the Ford Fiesta first went on sale, way back in 1976.
Well, it's true, yet Ford, when it comes to the Fiesta, seems to be able to do no wrong. It's still topping the sales charts and outselling its rival-in-chief, the Corsa.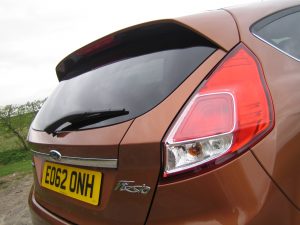 Since the Fiesta party started, 17-million of them have been sold around the world, with four-million of those going to British buyers, and still they sell in huge numbers.
This new Ford Fiesta is massively different to the original car, but this model has gently morphed over the years into the exceptionally smart looking car we see today.
Some people have said to me that they don't like the new trapezoidal front grille, but personally, I really like it. It reminds me of a mini Aston Martin – and that can surely be no bad thing?
I also loved the Copper Pulse metallic paintwork, a £495 option on this car. I think it's a superb colour, but one or two of my passengers weren't so sure. It doesn't really matter, if you don't like this particular colour, there are plenty of others to choose from. Other new colours to tickle your taste buds include Hot Mustard and Candy Blue.
Inside, at first glance, not so much seems to have changed. The trendy dash, designed to resemble the latest mobile phones, looks the same as the older models, but it does have a couple more tricks up its sleeves, designed to keep those pesky teenagers in check – and on the right side of the law.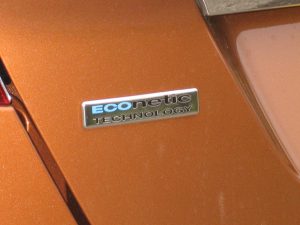 The cabin is fairly dull, with plenty of black plastic, but I did like the leather seats, part of the Modna Full Leather Pack which comes as a £750 option, but for those downsizing from larger cars on economy grounds could be worth the extra expense.
In the back, there is room for two to three modestly sized adults, and the long doors, and sliding front seats allow relatively easy access to the rear of the car, although getting out in a narrow parking space could be fun!
Without rear passengers, the seat backs will fold down to extend the boot space, but there is a step in the boot floor which could be a nuisance.
The high-end Titanium spec includes plenty of plush kit, including such luxuries as a Sony DAB radio, with the latest SYNC system which allows access to  music from your phone, apps and can even read text messages or call the emergency services if you have an accident.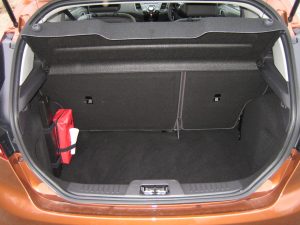 Ford have also included an Active City Stop system, which will intervene and apply the brakes at low speeds if you are about to run into the vehicle in front.
The car also allows anxious parents to try and tame their tearaway teenagers by programming the MyKey system to limit the car's top speed, predetermine how loud the sound can be turned up and prevent safety systems being turned off.
As with all its predecessors, the latest Fiesta drives very well. It feels poised, well balanced and impressively agile, although I did think this 1.5-litre TDCI engine was a bit disappointing. It seemed a bit breathless and underpowered, with a top speed of 104mph and a 0-62mph time of a sedate 13.5 seconds, but that has to be balanced against a C02 emissions figure of 98g/km, which means no road tax to pay, and a claimed 85.6mpg on the extra urban cycle.
The reality of the fuel consumption was somewhat different – during my test, the car returned 53mpg over a distance of 350 miles in mixed roads and traffic conditions, which isn't bad, but isn't that great either.
Prices start from £9,795 – and if you fancy something with a bit more "go" – Ford has just launched the new ST, which if past experience is anything to go by, will be quite special!
CLICK HERE and "Like" our Facebook page for regular updates and follow us on Twitter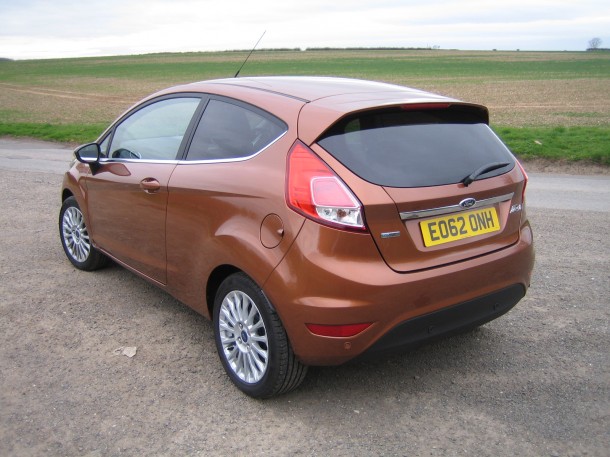 Rating:





THE VITAL STATISTICS
MODEL: Ford Fiesta 1.5 TDCI 5sp man.
FORD FIESTA RANGE: From Studio 1.25 3dr (£9.995) to Titanium X 1.6 TDCi 5dr (£17,545).
ENGINE: 1,498cc, 75PS four-cylinder diesel engine, driving front wheels through 5-speed manual gearbox.
PERFORMANCE: Top speed 104mph. 0-62mph in 13.5 secs.
ECONOMY: City: 64.2mpg.
Country: 85.6mpg.
Combined: 76.4mpg.
Fuel tank: 42 litres.
CO2 EMISSIONS: 98g/km.
PRICE: £15,345 (£16,885 as tested).
WARRANTY: 3 years/60,000 miles.
WEBSITE: www.ford.co.uk
• All data correct at time of publication.