Eco-nomy comes as standard in special Clio
ROAD TEST REPORT AND REVIEW: Renault Clio Expression
Eco 94g/km dCi 88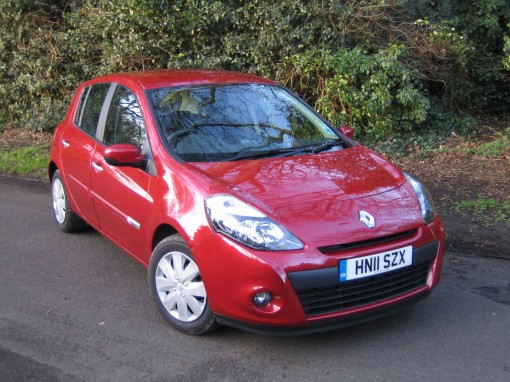 Impressed with its frugality, editor DAVID HOOPER says this low emissions Renault will be a cost-effective car to live with.
IF you're looking for an economical small car which is cheap to run, then you hardly need look any further than this diesel-sipping Clio.
It is so miserly with the jungle juice that I began to think the fuel gauge was faulty and was stuck at the full end of the dial.
In the run-up to Christmas, this car spent most of its time running around town, on the school run, commuting, shopping, sitting in traffic jams and delivering cards and pressies to those people you only see once a year – when you deliver their cards.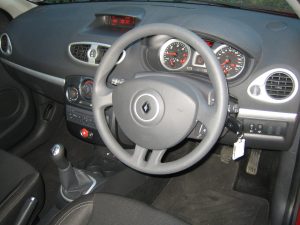 Fairly typical use then, but with almost 200 miles notched up, it had still only used around quarter of a tank of diesel, its trip computer recording a completely believable 44.6mpg.
A gear-change indicator helps maximise the economy, reminding you when to change up or down. The high fifth gear is surplus to requirements in town, but great for keeping the revs down at higher speeds.
A couple of excursions beyond the town's boundaries saw the fuel consumption figures rise still further, to around 48mpg overall, and when the car was returned to Renault, with around 300 miles under its belt, there was still over half a tank of fuel remaining.
Impressive stuff indeed, but still a long way of the official combined fuel consumption figure – a claimed 78.4mpg, but remember, this was mostly town work, which should see a return of 65.7mpg, again according to the official figures, which are rarely anything like real-world results.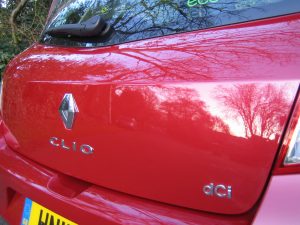 The clue is in the name of this car – Eco. This model is a further refinement from the standard 1.5-litre dCi 88 car, with the optional Eco Pack reducing its emissions from 106g/km down to just 94g/km, which means it qualifies for some useful tax savings. If you live in London, you won't pay any Congestion Charge. If you're a business driver it qualifies for 100% Capital Write Down Allowance, and for every driver, it is exempt from car tax.
Yet, despite its miserly fuel consumption, which does give rise to a more noticeable "diesel rattle" due its tight emissions control, this Clio is still good to drive, thanks to its sensible 1.5-litre capacity and four-cylinder engine. The 0-62mph "sprint" is completed in a reasonable 11 seconds and there's a potential top speed of 113mph, so it's no great slouch, and pulls enthusiastically when worked to provide perfectly acceptable progress on open roads, although overtaking requires a certain amount of concentration and planning.
The ride is a bit on the firm side for a Renault, but none the worse for that, with the car coping with bumps and pot holes without any dramas.
Being a five-door hatchback, practicality isn't an issue, with usable rear seats and good sized boot which was capable of swallowing surprising amounts of Christmas goodies, so there are no problems to report there.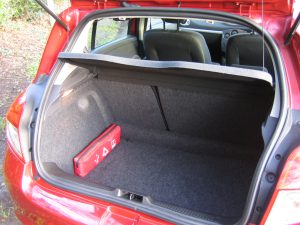 Then I didn't really expect that there would be. After all, the Clio has been around for over 20 years now, has been voted Car of the Year twice, and sold in huge numbers, with around 10-million of them finding homes in over 100 countries around the world.
Now into its third generation, this latest version has adopted styling cues from its big sister, the Megane and features smart new light units, redesigned front and rear bumpers and is available in 20 versions across three trim levels, Expression, Dynamique TomTom and GT Line. Of course, the Renaultsport, Gordini and Sport Tourer models are also still available for those want something a little livelier, or need more space.
The Clio's interior is comfortable and user-friendly. It comes with a decent CD/radio which can be controlled remotely from the steering column, electric front windows, although the rear windows are manually operated, electric door mirrors, split-folding rear seats – in case you get carried away with the shopping, and remote central locking.
I think the Renault Clio is still a cracking little car and with improved build quality which now rivals the best in the business, its continued success seems to be assured.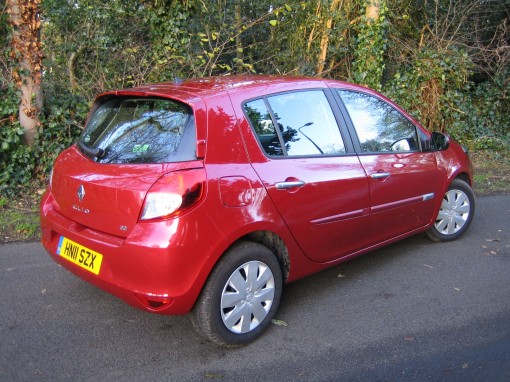 Rating:





THE VITAL STATISTICS
MODEL: Renault Clio Expression Eco 94g/km dCi 88.
RENAULT CLIO RANGE: From Expression 1.2 16v 3dr (£10,405) to Gordini 200 3dr (£19,870).
ENGINE: 1461cc, 88bhp four-cylinder engine, driving front wheels through 5-speed manual gearbox.
PERFORMANCE: Top speed 113mph. 0-62mph in 11 secs.
ECONOMY: City: 78.4mpg.
Country: 88.3mpg.
Combined: 65.7mpg.
Fuel tank: 55 litres.
CO2 EMISSIONS: 94g/km.
INSURANCE: Group 13.
PRICE: £12,800.
WARRANTY: 3 years/60,000 miles.
WEBSITE: www.renault.co.uk
• All data correct at time of publication.
CLICK HERE and "Like" our Facebook page for regular updates and follow us on Twitter