It's full steam ahead as Bentley finds golden touch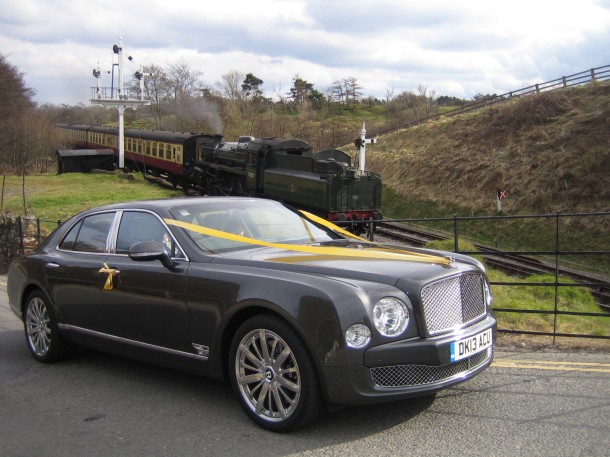 Bentley Mulsanne road test report and review: Living the millionaire lifestyle is a privilege only a few can enjoy, but DAVID HOOPER spent a few days driving one of the cars the rich and famous might buy – Bentley's flagship Mulsanne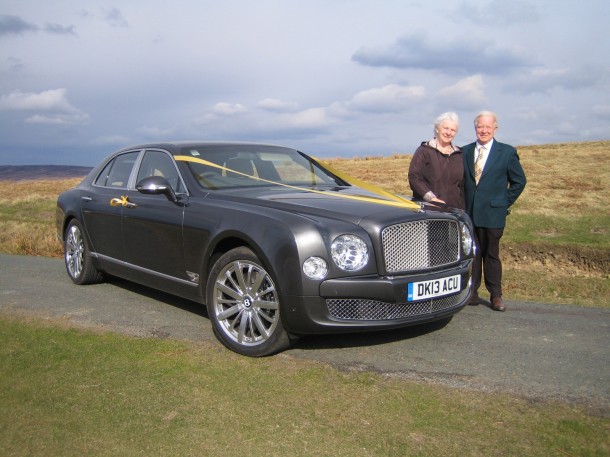 YOU could be forgiven for thinking that cars with a price tag that for most of us is on the unattainable side of a quarter-of-a-million pounds won't sell in very great numbers in the middle of a recession – but you'd be wrong!
Crewe-based Bentley Motors is actually enjoying something of a boom having driven sales up by 22 per cent in 2012 selling more cars today than at any time in its long and distinguished history.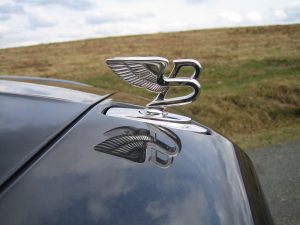 Bentley sells around 8,500 cars a year, with 2,457 examples delivered to customers in the Americas, and 2,253 cars in China. In Europe, deliveries grew by 12 per cent with 1,333 vehicles delivered, while sales in the  Middle East grew by 44 per cent.
Sales of the flagship Mulsanne I've been testing grew by 10 per cent with four out of every 10 Mulsannes built in Crewe now being sold in China.
In all the years I've been writing about cars, I had never had a Bentley to review, although I have driven one or two, but only for relatively short distances. Last year I travelled to Munich to review the new Bentley GT Speed W12 which was brilliant, but to get the company's flagship Mulsanne to drive for a few days was a real treat, if a little scary.
It wasn't just a treat for me though. Oh no! It's not every day that you celebrate a Golden Wedding Anniversary, so when my parents notched up 50 years of wedded bliss, we got our heads together as a family and decided to do something a bit special.

We booked them a trip on the North Yorkshire Moors Railway which included a three-course lunch, as the steam train travelled from Grosmont station, down to Pickering and back again.
I had promised to chauffeur them up to North Yorkshire, and what better way to travel than in a luxury limousine.
I knew they had never even sat in a Bentley before, so a after a phone call to my man at the Crewe factory, we were all set for a grand day out.
I managed to keep the whole thing a secret, and found some golden ribbon as the finishing touch. When we arrived to collect my parents, their faces were an absolute picture – they couldn't believe their eyes as they settled on the unmistakeable grille, glinting in the spring sunshine.
Mission accomplished! We had a brilliant day out and the Bentley was the perfect car for a perfect day.
The imposing Mulsanne is a real beauty, unlike its most obvious rival, the Rolls-Royce, the squared-off angles of which I've never appreciated. Today's Bentleys still boast classic British styling and echo the company's illustrious past. The pictures don't do it justice – its sweeping lines look much better in real life than they do in photographs.
It has a price tag of £225,900, but that is just the starting point. The cheapest accessory was the First Aid Kit, at £95, but this wasn't just a first aid kit, this was a Bentley first aid kit.
Some of the other options on this car cost more than the total price of some new cars.The Mulliner Driving Specification with Polished Wheels add £13,410 to the invoice. The high-end sound s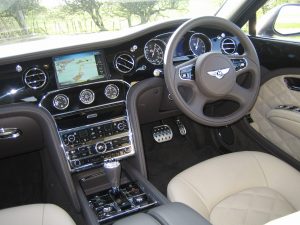 ystem, Naim for Bentley, costs £5,670 and the Rear Seat Entertainment Package, which includes individual TV screens with their own DVD player, remote controls and headsets costs £6,770. The Premier Specifaction costs another £11,000. You get the idea. The floor mats alone cost over £1,000, but they are made from deep pile Wilton carpet.
If you were a millionaire, you couldn't afford one of these cars, you would need to be a multi-millionaire. A Premier League footballer perhaps, or people like Alan Sugar, Bernie Ecclestone or the Dragon's Den stars. They are the sort of people who can buy a car like this which comes with a total price tag of £271,445.
For the fortunate few, the Bentley Mulsanne offers levels of comfort and refinement way beyond the norm. Any of the quilted leather seats will warm or cool you, and massage your back at the same time.
The two rear passengers have individual climate control systems, and of course the fold-up walnut veneer tea trays were just brilliant and came complete with two cups which were stored in a slide-out drawer under the rear seat.
The Bentley Mulsanne is happy wafting around at a sedate pace, but is also more than capable of effortlessly crossing Continents. Its 6.75-litre V8 engine is virtually inaudible most of the time, but plant your foot in the Wilton and it will virtually take off. The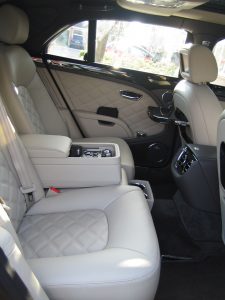 benchmark 0-62mph time is despatched in an unseemly 5.3 seconds and the car has a potential top speed in excess of 180mph, so it's certainly no slouch, but driven with the lightest of right feet, I managed to just break the 20mpg barrier, although most of the time, it returned 18-19mpg during my test. I guess people who buy this car won't care in the least about the fuel consumption – or its Group 50 insurance rating!
Several people asked me why anyone would spend so much money on a car? While it's true you can't just nip up to the Spar, people like us would worry about parking it anywhere we're likely to go – and kids with a football bring a whole new kind of terror, but people who buy cars like this don't have these concerns.
They have staff to do their shopping, live in gated estates for the most part and if it gets damaged, they can afford to have it fixed without bothering the insurance company.
But owning a Bentley is so much more than that. The car is built to your specification, you choose the colour of the paint, the hand-made interior, the carpets, and the specification. You can visit the factory and watch it being built – you can even meet the people who put it together.
Sign on the dotted line for a Bentley and you are not simply buying a car – you are investing in traditional British craftsmanship at its best – and that, like the car, is almost priceless.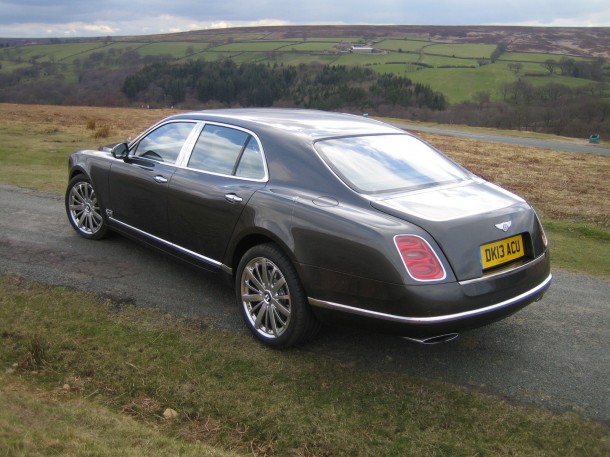 Rating:






THE VITAL STATISTICS
MODEL: Bentley Mulsanne.
BENTLEY MULSANNE RANGE: One model, 6.7-litre V8 (£225,900).
ENGINE: 6,752cc, 505bhp V8 petrol engine, driving rear wheels through 8-speed automatic gearbox.
PERFORMANCE: Top speed 184mph. 0-62mph in 5.3 secs.
ECONOMY: City: 11.2mpg.
Country: 24mpg.
Combined: 16.8mpg.
Fuel tank: 96 litres.
CO2 EMISSIONS: 393g/km.
INSURANCE: Group 50.
PRICE: £225,900.
WARRANTY: 3 years, unlimited mileage.
WEBSITE: www.bentleymotors.com
• All data correct at time of publication.