Audi's Q3 stands out from the crossover crowd
ROAD TEST REPORT AND REVIEW: Audi Q3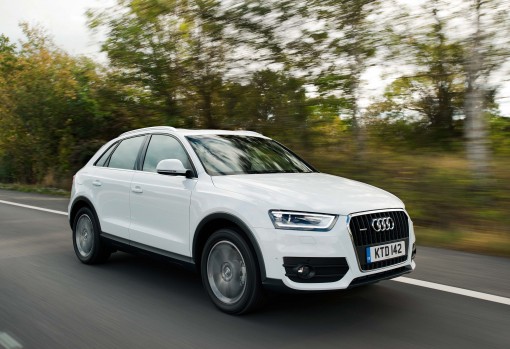 Audi Q3 TFSI may cause confusion, but IAN LAMMING says the Q3 stands out from the crossover crowd.
NOW I am confused. Just when I think I've got it sorted, Audi do this.
Until I drove the Q3 TFSI it was a case of diesel all the way. Modern diesels are smooth and refined, powerful and economical, so that's a done deal then.
Then arrives the TFSI – that's a petrol engine with the power of a turbo but the economy of a diesel.
What it offers is the instant response of a petrol motor, the mid-range thump of a turbo-diesel and 40mpg when you drive economically.
It really is sprightly compared to its oily cousin. It feels perky, light and responsive. If that's not bad enough you can choose between two petrols and two diesels offering more or less power – now what's a driver supposed to do, particularly when diesel is consistently more expensive nowadays?
And don't even start me on that fact that there is a slightly larger sibling in the Q5 – arrgh! Come on Audi, stop spoiling us.
Other than punishing the indecisive, Q3 is an excellent vehicle. It doesn't feel much smaller than the Q5 and there is plenty of room for people and luggage.
Q3 also moves the design game on much further than the other Qs. It's a generational thing but the interior is much more A1 than Q5 or Q7 which is nice to see.
What it is blessed with, like the rest of the class, is that surefootedness that comes with the Quattro for wheel drive.
There is a real quality that comes through the drive train which fills the driver with immense confidence. You know exactly where the limits are, you know exactly what each wheel and tyre are up to and no matter how tricky the surface conditions it grips like a limpet.
Ride is also incredibly smooth and refined. It soaks up myriad potholes that plague today's cash-starved roads and the lumps and bumps do nothing to upset the poise and demeanour of the little Q.
The six speed manual and clutch are nice making gear-changing effortless and a pleasure and the steering is very precise.
Q3 has to be good as the small 4×4 sector has never been tougher. There are cheaper and cheerful models to choose from, there are more prestigious, but the Audi has a perfect blend of quality and dynamics to stand out from the cross-over crowd.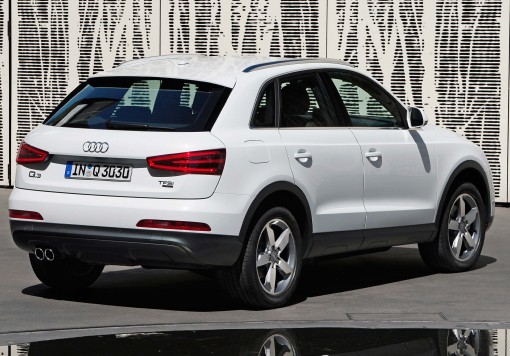 Rating:





THE VITAL STATISTICS
Model: Audi Q3 TFSI 2.0 SE
Engine: 2.0 litre, turbo petrol
Drivetrain: six speed manual
Power: 170PS
Top speed: 132mph
0-62mph: 8.2 secs
Insurance group: 20
Miles per gallon 38.7 (combined):
CO2 (g/km): 174