Audi TT road test proves soft top is car for all seasons
ROAD TEST REPORT AND REVIEW: Audi TT Roadster 2.0 TFSI Sport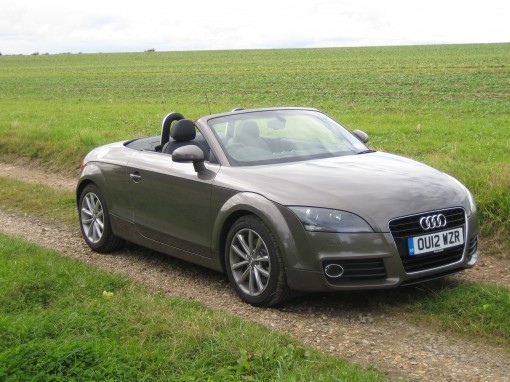 The Audi TT range now offers an almost mind-boggling choice of models and two body-styles. DAVID HOOPER reacquaints himself with a car for all seasons.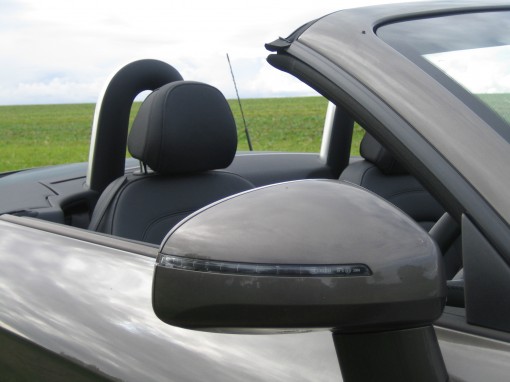 AUDI'S TT sports car is hardly a new model, but over the years since it was launched it has discreetly evolved to become something of a modern classic.
The car has gradually increased in size, but doesn't look as though it's suffering from middle-age spread at all. Far from it in fact – I believe the current models are the best TTs there have been – and that, surely, is how it should be.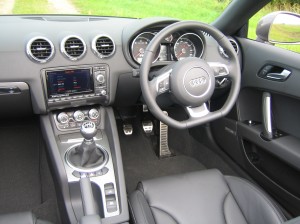 There is now an almost mind-boggling choice of cars bearing the TT nomenclature. There are two main models, the open-topped roadster I've been testing, and the stylish two-door coupe, but within those bodyshells, Audi customers are almost spoilt for choice. Whether you like wind-in-your-hair motoring (which I love) or the more refined environment of the Coupe, the starting point is the TT with a 1.8-litre engine, then, for those who like something a little sportier there's the TTS, and for those who want something with performance to rival that of a supercar, their needs are met by the TT RS, which comes with a 2.5-litre five-cylinder engine and offers blistering performance with a 0-62mph time of 4.5 seconds or below, depending your choice of 340 or 360PS power outputs and manual or S-tronic gearboxes. Then of course, there's a choice of front wheel drive, or Audi's legendary quattro permanent four-wheel-drive system which provides incredible grip in the dry, and added security on wet or snow-covered roads.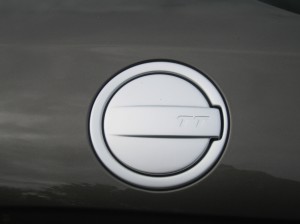 The car I've been testing this week is slightly more sedate, but still no slouch, with a 0-62mph time of 6.3 seconds – which is still substantially quicker the Golf GTi I cut my motoring teeth on in the early 1980s – and more than enough for most.
It's certainly capable of ruffling your hair when the top is down – that's for sure, yet will still return reasonable miles-per-gallon figures. My test car returned 35.6mpg over 350 miles of mixed driving, which included a motorway trip, and the odd blast around some of Lincolnshire's picturesque A-roads, although most of the time I was too busy at the wheel to take in much of the scenery!
The benchmark 0-62mph is only part of the story, and although it sounds quite quick on paper, it's in the mid-range where this car really impresses with almost relentless and surprisingly rapid acceleration which is more than enough to despatch slower cars and lorries quickly and safely.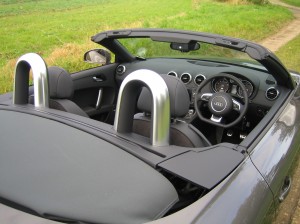 Driving in any of the TT range is always a treat. You sit low in the car and are surrounded by clear instrumentation, and three lovely, chrome-trimmed air vents which sit in the centre of the dashboard. My test car was also kitted out with a few choice options which included a sports steering wheel with the flat bottom, a DVD-based satellite navigation system which included Bluetooth telephone connectivity, Nappa leather upholstery and a superb Bose sound system, which at £485 isn't cheap, but ensures you can hear your music at whatever speed you travel at with the roof down!
The heated front seats are another cost option at £255, but help to make the TT Roadster a usable all-year-round convertible and are ably supported by a good heater.
Unlike many convertibles, Audi has made removing the roof on the TT the simplest of operations. All it takes is the flick of a switch and the car does the rest, dropping the side windows slighly, folding the roof away and returning the windows to their starting position.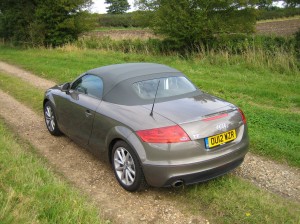 The car I tested also had an electrically-operated wind deflector which rises to fill the space between the roll-over hoops behind the driver and passenger, again all done at the touch of a button and it does make a difference to amount of turbulence in the cabin at speed, reducing it markedly.
The TT drives very well and is a comfortable car in which to travel – even on a long journey. The suspension set-up cushions most of the bumps, yet is firm enough to provide sure-footed handling, even when pushed hard. The brakes seemed to be up to the job too – I didn't detect any fading when they got hot after repeated and prolonged use.
My only real criticism would be of the soft-top, which was prone to more wind noise than I expected at motorway speeds, but seemed to be limited to my side of the car, so perhaps some fine-tuning by a dealer would eliminate that.
The TT's boot isn't the largest, but there's enough space for a couple of carefully packed weekend bags – but like any sports car – it not so much about the destination in an Audi TT – it's about the journey to get there – and that is always a pleasure.
CLICK HERE and "Like" our Facebook page for regular updates and follow us on Twitter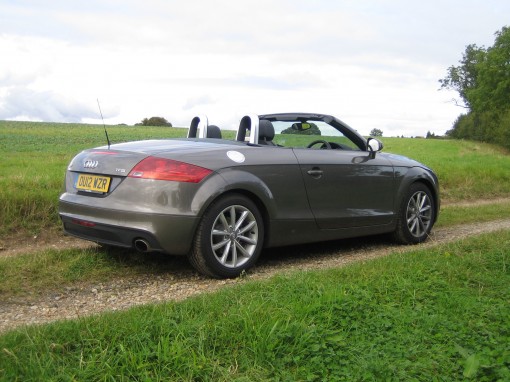 Rating:





THE VITAL STATISTICS
MODEL: TT Roadster 2.0 TFSI Sport 6 Speed.
AUDI TT ROADSTER RANGE: From 1.8 TFSI 2dr (£25,325) to 2.0 TDI quattro S line S tronic 2dr (£33,770).
ENGINE: 1984cc, 211bhp four-cylinder engine, driving front wheels through 6-speed manual gearbox.
PERFORMANCE: Top speed 150mph.
0-62mph in 6.3 secs.
ECONOMY: City: 31.4mpg.
Country: 52.3mpg.
Combined: 42.2mpg.
Fuel tank: 55 litres.
CO2 EMISSIONS: 156g/km.
INSURANCE: Group 34.
PRICE: £29,125 (£33,280) as tested.
WARRANTY: 3 years/60,000 miles.
WEBSITE: www.audi.co.uk
• All data correct at time of publication.