Will Vauxhall's Mokka bring sweet taste of success?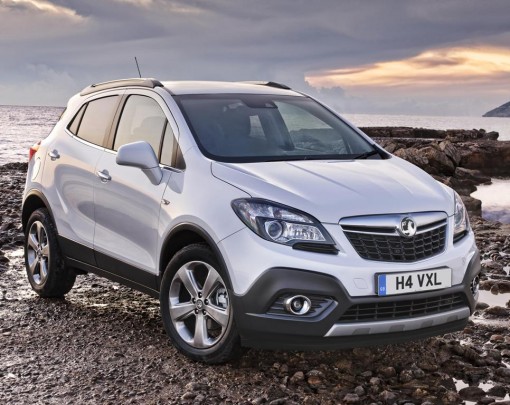 VAUXHALL is unveiling a new, small SUV at next month's Geneva Show (March 6).
The Mokka breaks new ground for the company, entering the small SUV market, and features a choice of front- and four-wheel drive, with a high degree of interior versatility.
The new model enters a growing sub-compact B-segment of the SUV market and, although only 4.28 metres in length, can comfortably seat five adults.
Mokka's all-wheel drive system will automatically transfer power to the wheels that need it most, offering high grip levels when conditions require.
Power is provided by three efficient engines, all equipped with fuel saving Start/Stop technology. The petrol range comprises a 115PS, 1.6-litre naturally-aspirated engine or a 140PS 1.4-litre Turbo with 200Nm of torque. The diesel is a 130PS 1.7 CDTI turbo with 300Nm of torque. Both the 1.4 Turbo and the 1.7 CDTI can be combined either with six-speed manual or six-speed automatic transmissions.
The Vauxhall Mokka brings cutting-edge technologies to the SUV B-segment. The Advanced Adaptive Forward Lighting (AFL+) which increases driving safety is based on the third-generation bi-xenon lighting system that includes High Beam Assist (HBA). The new generation Vauxhall front camera system is also available, giving the driver access to a number of functions including Lane Departure Warning (LDW), Forward Collision Alert (FCA) and second generation Traffic Sign Recognition.
Muscular and attractive, the Mokka incorporates Vauxhall's signature 'blade' on the body side, sweeping towards the rear.  The Mokka's rugged character is reinforced by its higher ground clearance as well as a 1540mm track. Its robust looks are further enhanced by 18-inch alloy wheels which are standard on most models.
The Mokka will be available at Vauxhall dealerships towards the end of 2012.