Toyota and Lexus in top 10 automotive brands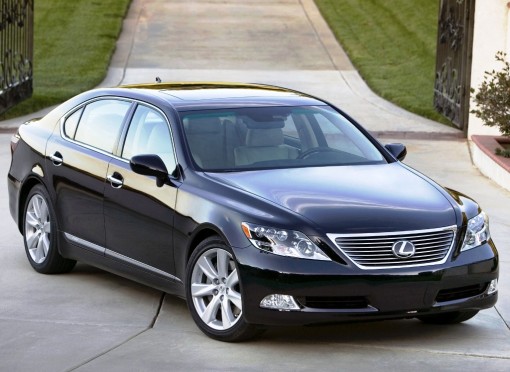 AFTER a couple of years of knocks and setbacks, Toyota is back on top of the world, with its main brand and its luxury subsidiary Lexus.
Recalls for some of its most popular models hit sales for a time, but the Japanese car giant has reclaimed the number one slot as the most valuable automotive brand in the BrandZ Top 100 Most Valuable Global Brands 2013.
Toyota's brand value rose by 12 per cent to reach £16.2-billion, making it one of the biggest movers in the automotive sector.
In the eight years since the report was first published in 2006, Toyota was crowned brand value leader in the automotive sector six times, and second on two separate occasions.
According to the report, although automotive sales improved in some regions, they remained below pre-recession levels in others, adversely impacting overall brand values. In contrast, global sales for Toyota in 2012 increased by 22.6 per cent to 9.75 million units which positively contributed towards the company's brand valuation in this year's report.
BrandZ also suggests that brand value developments in the sector were shaped in part by the growth of customer affinity towards hybrid vehicles.
Since Toyota pioneered the world's first mass produced full hybrid vehicle in 1997 — Toyota Prius — sales of Toyota and Lexus hybrid models have exceeded 5 million globally. UK customers can choose from the widest range of hybrid vehicles of any manufacturer including: Yaris Hybrid, Auris Hybrid, Auris Hybrid Touring Sports, Prius, Prius+, Prius Plug-in Hybrid, and Lexus CT 200h, IS 300h, GS 450h, RX 450h, LS 600h.
Lexus retains its 10th position in the Top 10 list for the most valuable automotive brands with a brand value of £2.3-billion.
The BrandZ Top 100 Most Valuable Global Brands report, commissioned by WPP and conducted by Millward Brown Optimor, surveys some two million consumers in over 30 countries.
More information about BrandZTop 100 Most Valuable Global Brands 2013 on http://www.wpp.com/wpp/marketing/brandz/brandz-2013/