Young Brits most prolific selfy takers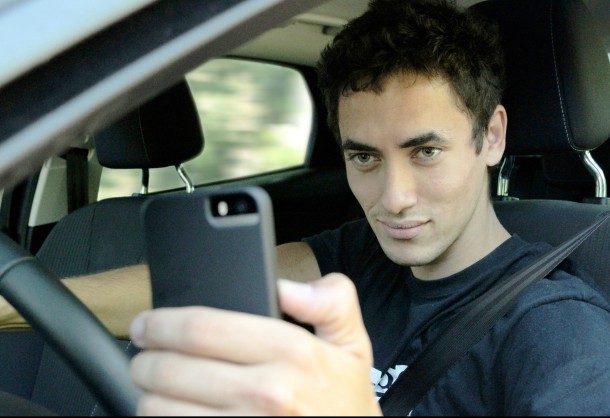 MOBILE phone use while driving is already illegal, but now it appears that young Brits are leading the use of phones for taking pictures on the move.
Ford research for its acclaimed Driving Skills for Life programme has revealed that young Brit drivers are the most likely to take a 'selfie' while at the wheel.
According to the survey, British drivers were the most likely to photograph themselves (a 'selfie') while on the move (33 per cent), ahead of counterparts in Germany (28 per cent), France (28 per cent), Romania (27 per cent), Italy (26 per cent), Spain (18 per cent), and Belgium (17 per cent).
The survey of 7,000 smartphone users aged 18-24 from across Europe also showed one in four people had used social media sites behind the wheel; and that young male drivers were the most likely to ignore the risks. Nearly all drivers surveyed agreed the activities were dangerous.
Ford has found that snapping a 'selfie' at the wheel could distract a driver for 14sec, and checking social media distracts for as much as 20sec – long enough, at 60mph, to travel the length of five football pitches.
Car crashes are the leading cause of death for young drivers and Ford last year introduced to Europe the award-winning Ford Driving Skills for Life programme to provide hands-on training to more than 5,000 18-24-year-olds and online training for thousands more.
The company is now expanding its free Ford Driving Skills for Life programme across the UK (https://forddsfl.co.uk) to include Glasgow, home to the 2014 Commonwealth Games, on September 18-20, followed by Gaydon, Warwickshire, October 4-5 and Chobham, Surrey, October 7-9. The updated training programme will highlight the dangers of taking a "selfie" and other smartphone and social media activities behind the wheel.
"Taking a 'selfie' has for many young people quickly become an integral part of everyday life – but it's the last thing you should be doing behind the wheel of a car," said Jim Graham, Ford Driving Skills for Life manager. "It is deeply worrying that so many young drivers admit to taking a photo while driving and we will be doing all we can to highlight the potential dangers through driver education."
Ford Driving Skills for Life was launched in the US 10 years ago and has provided hands-on training to more than 100,000 young drivers around the world. So far in Europe, the programme has been rolled out in the UK, Germany, France, Romania, Italy, Spain and Belgium.
As part of the training, attendees will in the future undertake slow speed manoeuvres while taking a 'selfie' on a closed facility with a professional instructor beside them at the wheel. Expert guidance also is provided in the importance of early hazard recognition, and good speed and space management.