Red hot sales for Focus ST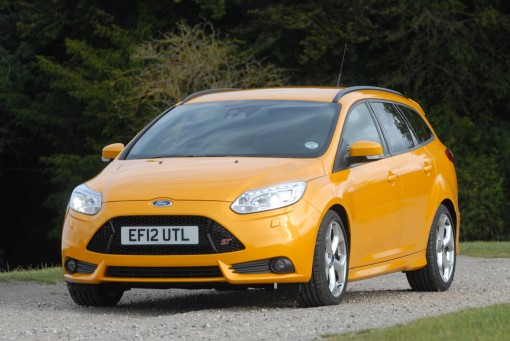 FORD'S Focus ST was the best-selling hot hatch in Europe over the last three months of 2012, accounting for 44 per cent of all sales during this period.
It put the ST comfortably ahead of the Volkswagen Golf GTI with 33 per cent and Renault Megane Sport with 12 per cent, according to figures from automotive data intelligence provider Polk.
Total Focus ST sales in the period were 1,984, making it the top selling hot hatch in the UK as well.
The third generation Focus ST went on sale last summer as Ford's first truly global performance car and equipped with a 2.0-litre EcoBoost 250PS engine.
Ford has sold a total of 3,819 new Focus STs in Europe since launch – 74 per cent hatchbacks and 26 per cent estate models – and the most popular colour has been Frozen White, followed by Panther Black and Tangerine Scream.
The car was named Best Hot Hatch by Auto Express magazine and the estate version declared Hot Hatch of the Year by Top Gear magazine.
Meanwhile, Ford's ST range is being extended this month with the arrival of the new 180PS Fiesta ST, the fastest-ever production Fiesta boasting 0-62mph in 6.9 seconds and a 137mph top speed.
Ford of Europe vice president Roelant de Waard said: "The unrivalled balance of performance and usability has been recognised by some fantastic reviews for the Focus ST.
"You really have to drive it yourself to experience the responsiveness of the engine and the fantastic chassis. I am one of a fast-growing group of excited ST drivers."