Peugeot opens order books for 2008 Crossover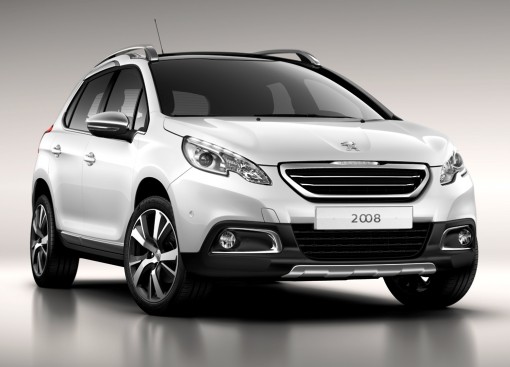 THE order books are now open for the new Peugeot 2008 Crossover.
And the French carmaker has confirmed details of the car, which will be priced from £12,995 on the road.
The official launch date has been set for July 18 and the new 2008 Crossover is a blend of modern styling couple with fuel and emission efficient engine.
Peugeot has packed the Crossover with class-leading technology and fitted it with a versatile cabin design, making it an exciting addition to the wide choice of models in the latest Peugeot range.
The 2008 Crossover range consists of four trim levels: Access+, Active, Allure & Feline. 
Building on a product positioning strategy introduced with the 208, the 2008 Crossover has competitive and progressive pricing, with less than a £1,000 separation from an equivalent trim level 208 version, coupled with high levels of specification, offering the customer great value and choice throughout the range.
Range highlights include CO2 from 98g/km, economy up to 74.3 mpg in the Combined Drive Cycle and the new three-cylinder VTi 82bhp petrol engine, successfully introduced on 208.
The new 2008 Crossover also sees the introduction, as standard, of Grip Control on Allure and Feline models. This system is patented by the PSA Group and optimises traction in poor conditions, along with 'Mud & Snow' tyres.
With four badge levels, six engine choices, six alloy wheel designs, seven trim environments, eight colours and 18 options to choose from, customers need only think of one number — 2008!
http://www.peugeot.co.uk/showroom/2008/crossover/?campaignid=PPC_NCS&advertiserid=google&bannerid=&gclid=CPb0zLmImLcCFc3HtAodJhYAbg#!