SsangYong sponsors premier caravan event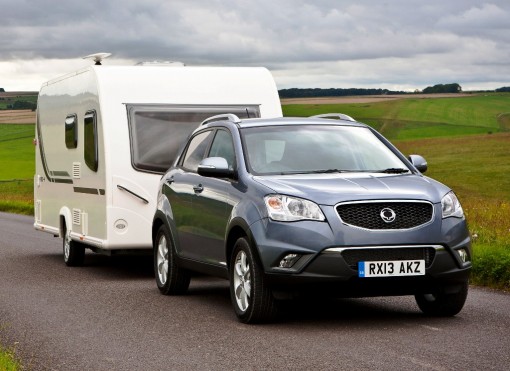 HITCH up that caravan and head off to one of the UK's grandest country homes this Spring Bank Holiday weekend.
This year's top caravanning event, The National, is the premier event of the Caravan Club.
And the importer and distributor of SsangYong cars, SsangYong Motor UK, is to sponsor it.
This five-day celebration of caravanning is open to all and offers a range of activities including daytime events in the arena and live evening entertainment.
This year's National is being staged at Belvoir Castle, Grantham, Leicestershire, NG32 1PE, on the Spring Bank Holiday weekend, 24-28 May 2013.
"This is a perfect fit for SsangYong," said Steve Gray, marketing and communications director of SsangYong Motor UK.  "All three of our cars, the Korando crossover, new Korando Sports pick-up and Rodius MPV make great tow cars, and represent a real value for money proposition for caravanners.
"We were obviously very disappointed that last year's event was cancelled due to the prolonged wet weather, and delighted to be teaming-up with The Caravan Club again; this is a great opportunity for us to partner the caravan community."
Len Short, events manager for The Caravan Club said: "The SsangYong brand is well respected by caravanners, and the new Korando Sports pick-up is another welcome addition to its range of great tow cars.  We are therefore especially pleased to have SsangYong supporting this year's event."
Whether coming for a day or the full five days, visitors will find plenty of entertainment, and full details can be found at: www.caravanclub.co.uk/national